Pet Wellness Guides > 12 Perfect Valentines Gifts For Animal Lovers
12 Perfect Valentines Gifts For Animal Lovers
Posted: 03/12/2023 | BY: Content Writer | Categories:
It's that time of year again where couples all over the country get together and exchange gifts with their special someone in honour of St Valentine's Day. But what do you do if your special someone already has a number one in their life… a furry, four legged one! We've put together a list of 12 great gifts which are sure to win over any animal lover, and their pets, this Valentine's Day.
"I woof you" dog toy, plush squeaker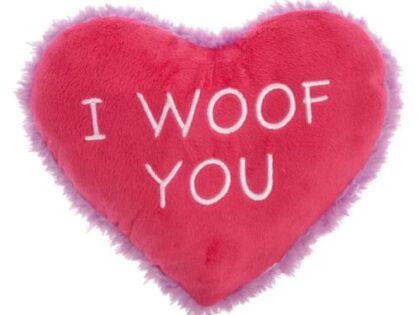 What better way to win over an animal lover than with a squeaky toy for their dog that carries a cute, romantic message. This "I woof you" plush squeaker is a bargain at $2.99 from Pet Smart and is sure to put a smile on the face of both your valentine and their pooch!
Paw print heart bumper sticker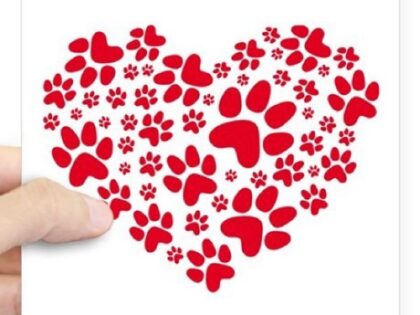 Romance and pets are purrfectly combined in this cute bumper sticker from Café Press, allowing your partner to share their love of animals with the world! This is especially a great gift for established couples who share a car; and extra special if you first bonded over a love of animals.
Handmade paw print bracelet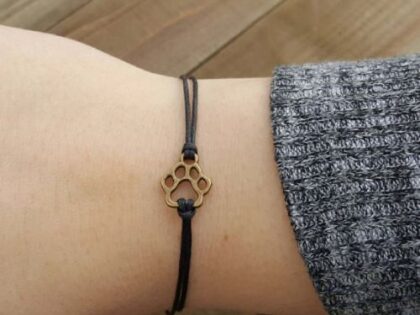 This beautiful handmade paw print bracelet is great as a romantic gift on a low budget. The waxed cotton strap is available in various colours and the paw charm in silver, gold or bronze finish, making this accessory a perfect gift for either him or her.
Nori Cat Kawaii Friends water bottle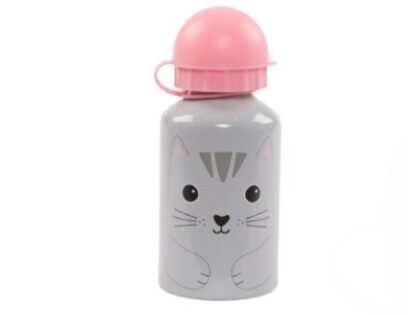 This cute and convenient water bottle makes a personal gift for a sporty animal lover, or someone who's out and about a lot. The bottle is small enough to be handbag friendly and promises to keep its owner smiling (and hydrated!) all day long.
Doug the Pug hardcover book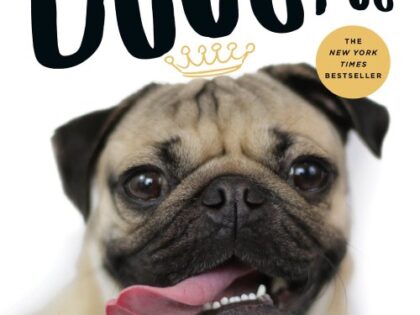 Any social media savvy animal lover will know Doug the Pug! Doug is an internet sensation who documents his exciting adventures exploring America and meeting celebrities through his social media channels. His book is a photographic collection of some of his best adventures, offering great inspiration for dog friendly dates.
Home Cooking for Your Dog recipe book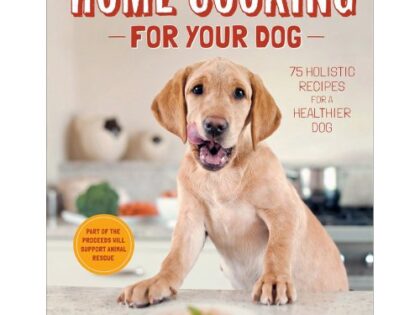 If your partner's both a dog owner and a whiz in the kitchen, they'll love this bestselling book of healthy recipes that they can make for their dog. If they aren't any good at cooking, perhaps the idea of cooking for their pet will encourage them to get in the kitchen and learn!
Personalised custom printed "You had me at Meow" or "Love at first bark" socks
$16.95 | Etsy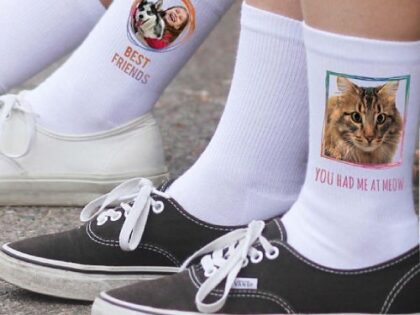 The best thing about these corny and romantic socks is that they will print your own picture as the image, so you can send in a picture of your or your partner's pet to be featured on a freshly made and totally unique pair. Whilst pretty pricey for a pair of socks, the uniqueness and valentines charm meant they just had to make our list!
Cat Eyes notebook
This stylish notebook is a gift you can make totally your own. Leave blank for your Valentine's imagination and creativity to flow through, or fill the pages with something of your own. Why not be ambitious and start the notebook with a pet themed love poem for your date?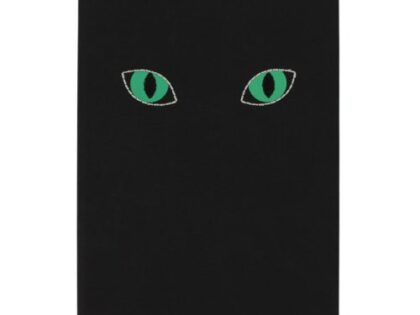 Dalmation print Crown Joules Boxer Shorts
These stylish boxers are sure to be loved by any dog loving man. Personal and fun, they're also available in a multipack which includes a dachshund and a mastiff version. At $24.95 they're not cheap boxer shorts but the high quality of the shorts and gift box really show the value for money.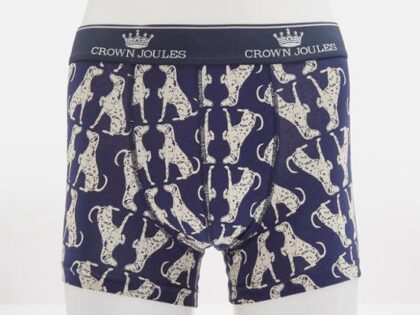 Pug Valentine's hottie
What better to keep your partner warm when you're not around than this microwavable pug heat pack? This hottie is not only cute and practical but is part of a limited edition Valentine's range, spreading the love with his adorable heart shaped paws.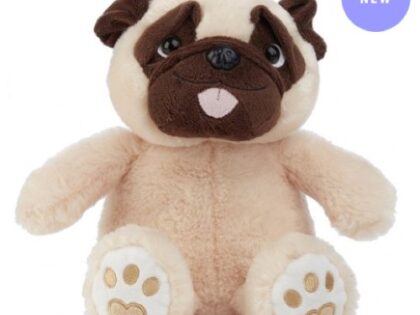 Monki Fluffy Cat PJ Set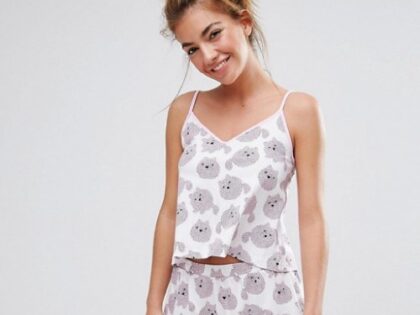 Show your Valentine that you think they're the cat's pajamas with this cute set from Asos. This gift is perfect if you're planning a cosy night in for Valentine's day, just add popcorn and hot chocolate and any cat lover is sure to be won over by these.
Purrfect Together Kittens Charm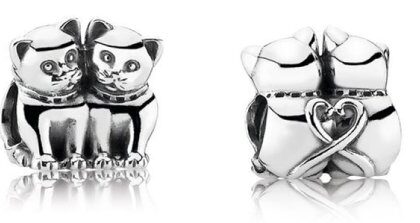 If your partner owns any Pandora charm jewelry then this could be the perfect addition to their collection. Named "Purrfect Together", this romantic charm features two cute kittens with interlocking tails forming a heart behind them.