Pet Wellness Guides > What Pet Parents Should Know About Vet Telemedicine - Pet Insurance Review
What Pet Parents Should Know About Vet Telemedicine
Posted: 04/25/2022 | BY: Erin Cain | Categories:
As our populace adjusts to a world immersed in technology yet hampered by the COVID pandemic, more medical clinics and facilities are turning to telemedicine as a means to connect with patients and move client-patient relationships online. The veterinary world is no different; once uncommon options, veterinary telemedicine, telehealth, and teleconsulting have become necessary practices for maintaining pets' health over the last year. In the midst of a pandemic, veterinary telemedicine offers an alternate and safe way to talk with a vet about your pet's wellbeing. Here's how vet telemedicine works and how it can benefit you and your pet.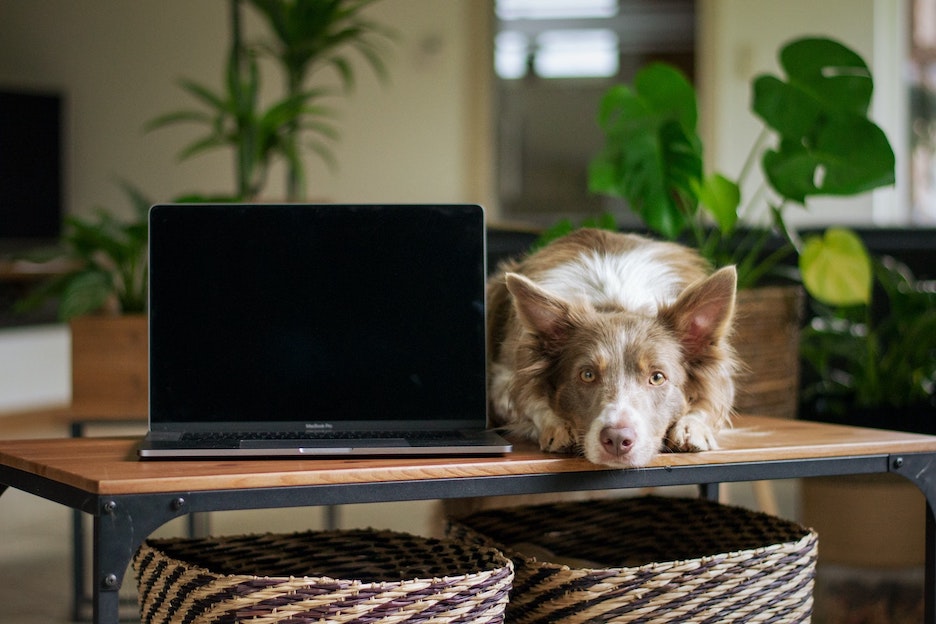 What is vet telemedicine?
Veterinary telemedicine is when a veterinarian practices medicine at a distance. The Vet diagnoses a pet's condition, recommends and discusses treatment with the pet's parent, or issues a prescription without having the patient in the clinic for an in-person examination. Vet telemedicine appointments can take various forms, including over phone, text, email  consultations, online chats, or through video-conferencing platforms like Zoom or Google Meet. Veterinarians offer telemedicine appointments strictly for patients and pet parents with whom they already have an existing veterinarian-client-patient relationship (VCPR).
What are the benefits of vet telemedicine?
Telemedicine offers pet parents a variety of convenient pet medical care options during a pandemic or otherwise. This VCPR option works well for certain medical concerns and preventative care but is not an appropriate means to handle emergencies or critical injury events.
Here are the most common reasons a pet parent uses veterinary telemedicine:
General wellness advice
Annual wellness check-ups (that don't require immunizations)
Prescription refills (for current patients)
Post-surgical care
Hospice care (for senior pets or pets with limited mobility for whom going to a clinic would be too painful or stressful)
Expanding veterinary care access for pet parents with limited mobility or access to brick-and-mortar clinics
Telemedicine provides numerous benefits to pet parents and their furkids. First, vet telemedicine saves a trip to the veterinarian's office, an action that is difficult, if not impossible, for some pet parents during the pandemic. It also enhances pet parents' education and improves communication between the client and the veterinarian. When pet parents have a quick follow-up question, it's much easier for all parties to handle the question quickly through telemedicine.
What are the limitations of vet telemedicine?
There are, of course, some limitations on veterinary telemedicine. Diagnosing a pet without the ability to examine them physically is challenging for veterinarians. The internet can pose multiple issues involving unstable or dropped wi-fi connections, poor resolution imaging, and other technical issues that can complicate a telemedicine appointment. Additionally, vet telemedicine is limited in what the vet can do for a pet. Telemedicine is no substitute for physical evaluation and care in an emergency where the pet is seriously injured.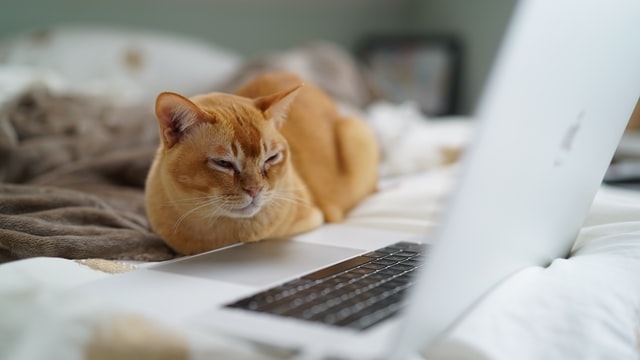 Does pet insurance cover the costs of telemedicine?
If you have pet insurance for your cat or dog, your policy may include telemedicine costs coverage. Many pet insurance companies, such as ASPCA, Embrace, Pets Best, Pet First, and Petplan, accept all illness and accident claims that are completed via telemedicine. The pet insurance company will use the veterinarian's notes on the telemedicine appointment for reimbursement purposes.
Not sure if your pet insurance covers vet telemedicine? Check your policy or give the company's customer service a call.
How should you prepare for your pet's online vet visit?
There are some steps all pet parents should take before their pet's telemedicine consultation, including:
Using a smartphone or computer with a camera for the call.
Having your pet's medical information on hand for reference.
Making a list of your pet's symptoms and anything that seems abnormal in her behavior.
Being prepared to discuss your pet's medical issue in detail or providing pictures or video of your pet's condition.
During your telemedicine appointment, the veterinarian will determine the best course of future action for your pet, which may include visiting the clinic for a physical examination and in-person care.
Ask your veterinarian about telemedicine options today.
If vet telemedicine consultations sound appealing to you, reach out to your veterinarian to ask what services they offer and how much they charge for those services. Remember to find out of the service is available 24/7 and discuss how the veterinarian will protect client and patient privacy during a telemedicine appointment. Some pet insurance companies offer vet telemedicine coverage, but if you don't have pet insurance, don't worry. You can get a free pet insurance quote for your pet today and enroll in a policy that can protect you and your pet in the future.
References: