Pet Wellness Guides > How Much Does a Dog Cost? | The Average Cost of Owning a Dog
How Much Does a Dog Cost? | The Average Cost of Owning a Dog
Posted: 04/25/2022 | BY: Erin Cain | Categories:
No price can be levied on man's best friend. The love and joy of having a constant companion around the house are immeasurable. But how much does a dog cost? Being financially prepared to take care of your furry friend is part of being a responsible dog owner.
So many would-be dog parents fail to take into account the average cost of owning a dog, and it only leads to trouble down the road — for both you and your pup. Here's what you need to know about the fees that come with being a dog owner, so you can make the best financial decisions for you and your furry friend.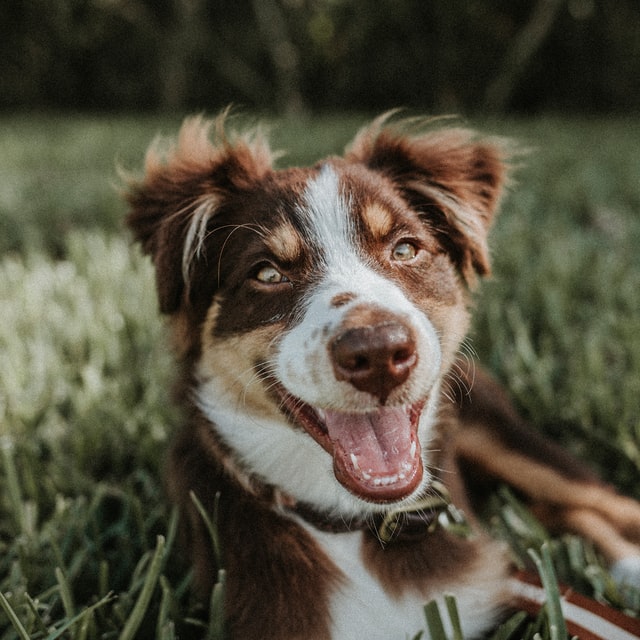 How Much Does a Dog Cost?
The average cost of a dog per year is estimated to range from $1,400 to $4,300, depending on the breed, the age of the dog, and the standard of living your dog will enjoy. However, there is also the average dog price to take into account. This figure largely depends on where you find your new best friend.
Adoption
How much does it cost to buy a dog? By far, the cheapest option for buying a dog is to visit your local animal shelter. Tens of thousands of dogs are crying out for a second chance at finding their forever home. Adopted dogs usually have already had their microchips and shots, so you can save money on those initial medical appointments. On average, adoption fees can be as low as $50 to $200.
Breeders
The average dog price from a purebred dog breeder can soar as high as $2,000, with the lowest average price being around $500. Dogs from a reputable breeder will typically be healthy and may already come with all their chips and shots. However, remember that there are lots of loving pups in shelters already waiting to find their new dog parents.
Fostering
Fostering is by far the cheapest way to welcome a dog into your home. There are no fees associated with fostering a dog. Obviously, the downside is you will only be fostering the dog and one day, you will have to say a tearful goodbye.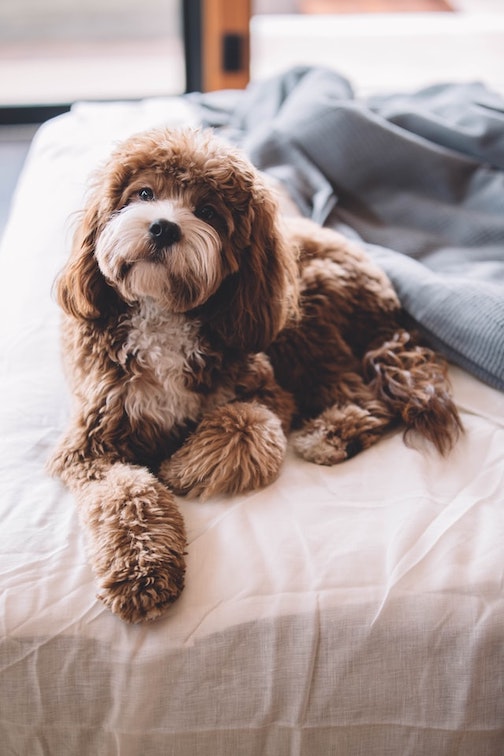 Bringing a Dog Home: Cost Factors
The cost of having a dog is by no means cheap. Dogs have a variety of needs that must be met, particularly if they suffer from a medical condition. So, how much does it cost to have a dog when one-time costs are taken into account?
Here's a brief rundown of all the major dog expenses you can expect to contend with:
Initial Medical Care/Spraying/Neutering – Initial vet visits can run up to $300 per visit, with multiple visits required in the case of puppies. Spraying and neutering costs anywhere from $150 to $700.
Beds – Dogs love a cozy, comfy bed. Depending on the level of luxury involved, beds can cost as little as $50 or as much as $200.
Leashes/Collars – All dogs must have one collar and one leash. On average, a full set with both will add up to about $50.
Dog Toys – Dogs need toys for mental stimulation. There is a gamut of price points on toys, but most owners spend around $50 per year on toys unless they have a particularly destructive dog who loves to chew hard and destroys toys.
Food and Water Bowls – Anything can be used as a bowl as long as it's cleaned regularly. Budget bowls can be as little as $5.
These are the basics every dog needs to enjoy a happy, healthy life. As you can imagine, these costs can add up to hundreds of dollars just for those non-recurring costs.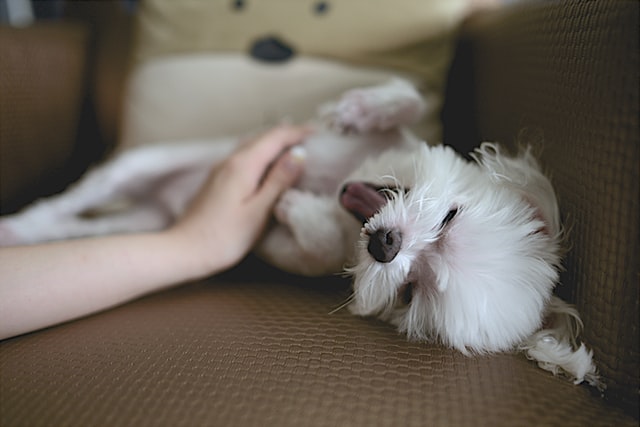 Monthly Dog Costs
The cost of owning a dog is less in the initial investment and racks up more in the ongoing costs. The yearly cost of owning a dog is mainly weighed down by those regular expenses, especially with larger, high-consumption breeds.
Here's a brief rundown of some of the monthly dog expenses you can expect to incur:
Recurring Medical Expenses – Dogs should visit the vet once or twice a year for wellness checkups. These can cost around $150 to $300 per visit, depending on where you live and the services rendered.
Dog Food – Dog food varies in quality and cost, but most food will cost between $30 and $60 per month.
Dog Treats – Depending on how much of a good dog your best friend is, treats can cost anywhere from $10 to $30 per month.
Dog Walking – Invest in a professional dog walker and expect to pay around $20 per walk.
Owning a Dog: Miscellaneous Expenses
Anything can happen, and you never know what miscellaneous expenses you may have to contend with. It's all part of the cost of owning a dog.
Here's a rundown of the most common expenses:
Unexpected Vet Visits – Emergency vet visits can cost $500-$1,000 per visit, whereas advanced surgery could cost up to $5,000.
Pet Sitting – Generally, for most families disappearing for a few days a year, pet sitting will cost around $300 annually.
Grooming – For breeds that require professional grooming, costs could be as low as $30 per year or as much as $500 per year.
Obedience School – Budget at least $300 per year if Rover needs ongoing training to keep him in line.
Conclusion
Your dog deserves the best possible future, and determining how much does a dog cost is a big part of that. You need to be able to support your dog through anything that may come up. But any fees you end up paying for a true companion will end up being worth it.
Give your pet the best protection by getting them comprehensive pet insurance. Start your journey and get your free pet insurance quote from Pet Insurance Review now.