If you have a sweet, little Frenchie in your life, you know firsthand these pups have a BIG appetite and will try to eat any- and everything. But just because they give you those big, brown eyes when you begin preparing dinner doesn't mean you can feed them anything they want. While many human foods are okay for Frenchies, some are not. Fruit is a perfect example. Many fruits offer your pup beneficial vitamins and minerals while others are toxic for them. With this in mind, can French Bulldogs eat bananas? 
Yes, bananas are absolutely okay for your Frenchie to eat. Let's peel this topic open and learn about the specific health benefits of bananas for dogs and also what other fruits you can safely offer.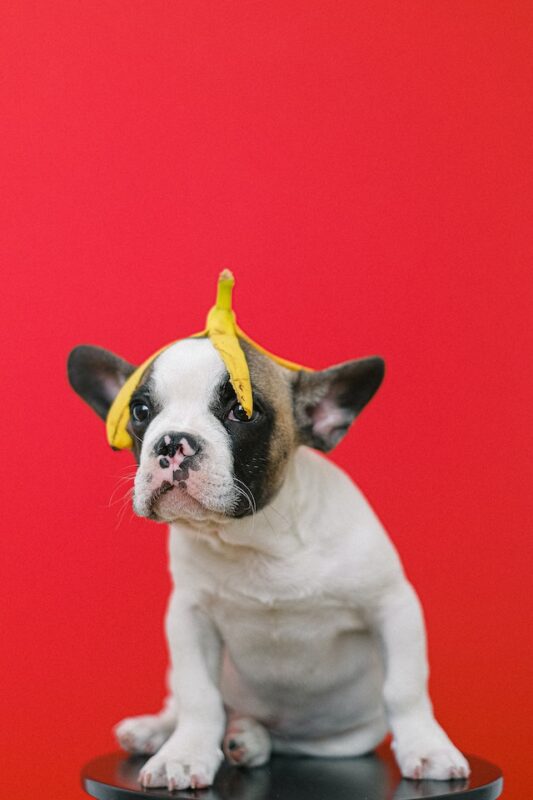 Pawesome Benefits of Feeding Your French Bulldogs
Bananas are loaded with beneficial vitamins and minerals. Here are just some of the nutrients in bananas that can help your Frenchie be healthy and happy:
Vitamin C
This powerhouse vitamin is great for French Bulldogs getting up there in age and suffering from joint pain. Vitamin C will also protect your pup from things like kennel cough, glaucoma and many other diseases.
Potassium
Bananas are known for being high in potassium, but how does all this potassium help your Frenchie? Potassium helps dogs balance the fluids in their bodies as well as helps their nerves fire properly. In addition, potassium, is great for muscle function and keeping blood vessels nice and relaxed. 
Having said that, it's important to mention that too much potassium is not good for your dog. It can lead to a disease called hyperkalemia. 
Fiber
Does your French Bulldog have potty issues? Do they often have loose stools or battle constipation? Fiber can really help both situations. Many commercial pet foods don't have any or enough fiber in them. Giving your pup a little banana as a treat can help her digestive system.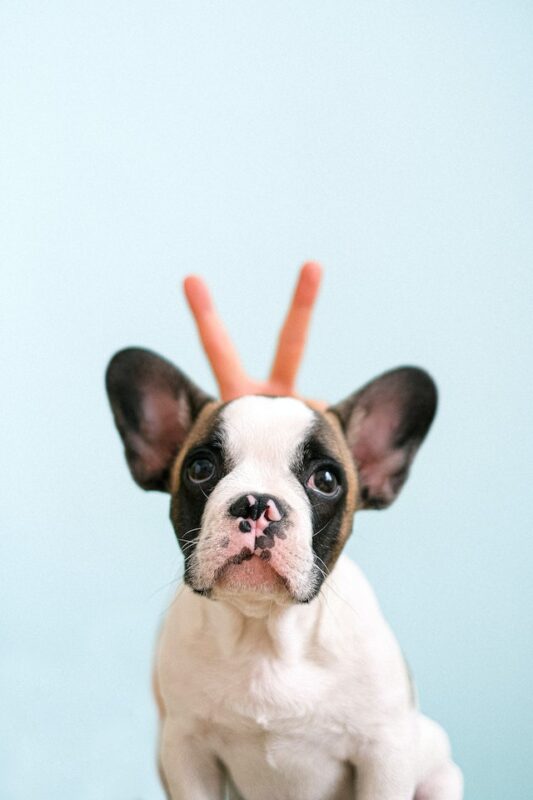 Vitamin B6
Vitamin B6 plays a crucial role in a variety of bodily functions. It is needed to create antibodies to help fight infections, make red blood cells, and control your pup's blood sugar levels.
Magnesium
Magnesium is necessary to support bone growth and help your pup's body absorb other important vitamins and minerals. 
Choline
Your Frenchie's liver health must be maintained to help her body rid itself of harmful toxins. Choline is an essential nutrient that helps maintain optimal liver health.
Things to Watch Out for When Feeding French Bulldogs Bananas
As you've just seen, bananas can be an awesome treat for Frenchies that offer a lot of health benefits. But there are some things to be cautious of:
Constipation
Yes, a little banana can be a great way to add fiber and treat constipation. But unripe bananas still have a lot of starch and that can actually cause constipation when eaten in excess. Always give your frenchie pieces of banana that are adequately ripened.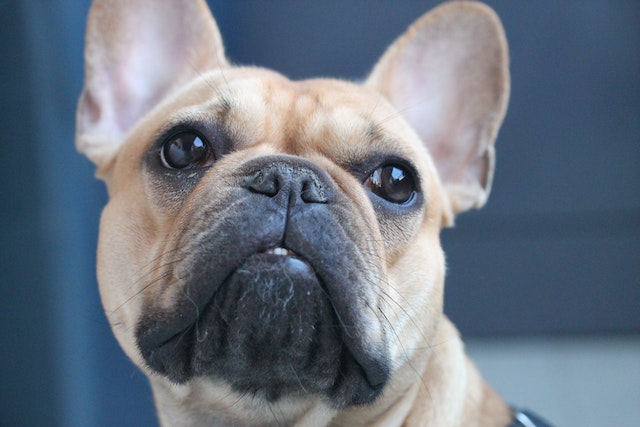 Obesity
Compared to some other fruits like watermelon or cantaloupe, bananas have a lot more calories. Be sure to feed in moderation. 
So just how much banana can a French Bulldog eat? Experts agree that small dogs can safely have 2 – 3 little pieces of ripened banana each day as a treat or to hide a pill in.
Never Feed the Peel
Banana peels are not toxic to dogs, per se, but the peel is incredibly hard to digest.
Allergies
We never know what our pups may be allergic to. So, it's advised you start by only giving your Frenchie the tiniest nibble on day 1 and a little more on day 2 and watch for any signs of an allergic reaction. If they sneeze, cough, develop hives or any swelling, stop feeding. If they seem okay, you can feed a bit more, never going above 2 or 3 small pieces in a given day.
Avoid Other Banana Treats
Can French Bulldogs eat bananas? We would give that a resounding YES! But just because regular bananas make a great treat doesn't mean you should give your Frenchie other banana treats. For example, banana bread contains too many calories and other ingredients like raisins and perhaps xylitol that can be toxic to dogs. Banana flavored yogurt and other processed foods may also contain xylitol. Banana chips can be okay, but you should monitor your pup while eating them because they may gag or choke on a hard, sharp piece.
In general, it's really just best to stick with plain ol' bananas as treats for your Frenchie.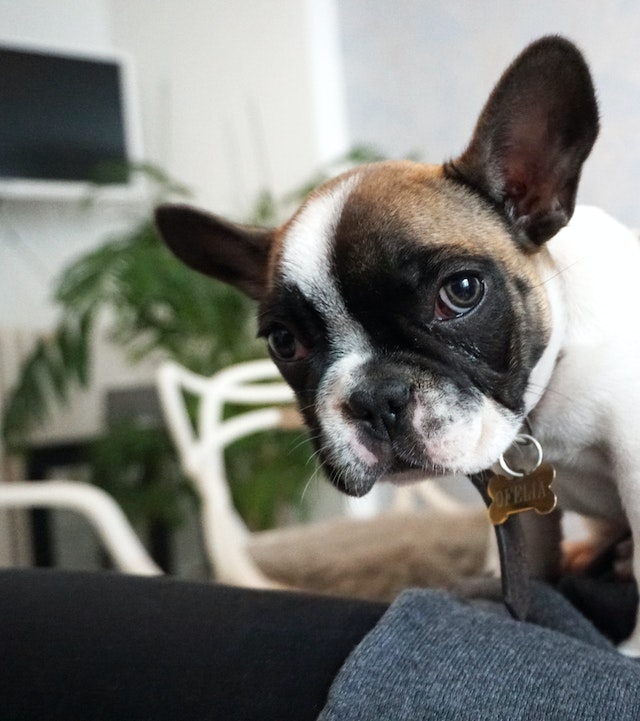 Other Fruits That are Beneficial to French Bulldogs
It's not just bananas that can make a delicious and healthy treat for your Frenchie, the following fruits are safe to give to any dog. Safe, that's the word to focus on, there are many fruits that are NOT safe to give dogs. If it's not on this list, do not feed your pup.
Apples

Blueberries

Cantaloupe

Cranberries

Cucumbers

Mango

Oranges

Peaches

Pears

Pineapple

Pumpkin

Raspberries

Strawberries

Watermelon
When in doubt about what foods are safe for your dog and what amounts to feed, always consult with your veterinarian.
Something else that's healthy and beneficial for your French Bulldog is pet insurance. We never know when our pup may suddenly and unexpected become very ill or injured. Can you afford to pay a vet bill that costs thousands of dollars.
Join the many pup parents who have enrolled their fur baby into a pet insurance plan.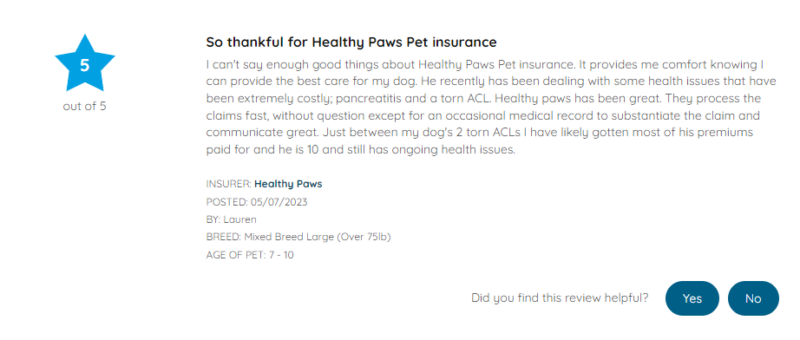 References:
https://www.webmd.com/pets/dogs/can-dogs-eat-bananas "Can Dogs Eat Bananas?"