'Tis the season to don our ugliest sweaters and shower our loved ones with gifts they hopefully don't return. If you're like most pet parents, you also plan to spoil your fur babies rotten this holiday season. But what to get the dog or cat who already has everything?
These holiday gift ideas for pups and kitties are sure to please: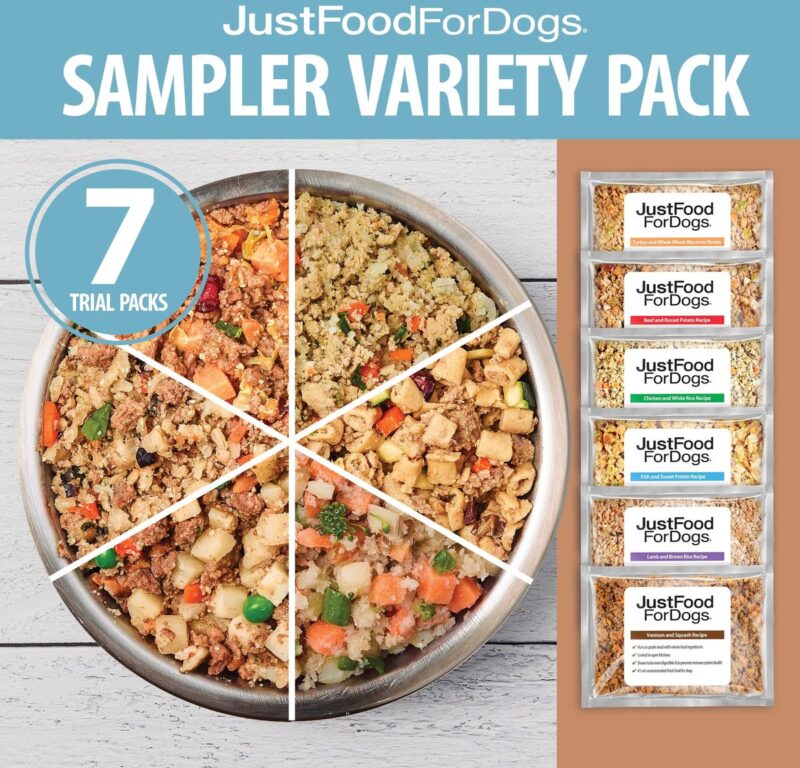 More and more pet parents are looking for commercial pet foods that use wholesome ingredients and aren't overly processed. Well look no further!
Just Food For Dogs uses human-grade ingredients and hand-prepares small batches in their kitchens. When you give your pup Just Food For Dogs you can feel great that you are giving her quality nutrition that is completely free of preservatives and ingredients that really shouldn't be there. In fact, this food is formulated by veterinarians and supported by scientific research so your fur baby gets nutrition that will support and optimize her health.
We recommend starting out with this variety pack so you can see which flavors your pup goes nuts for.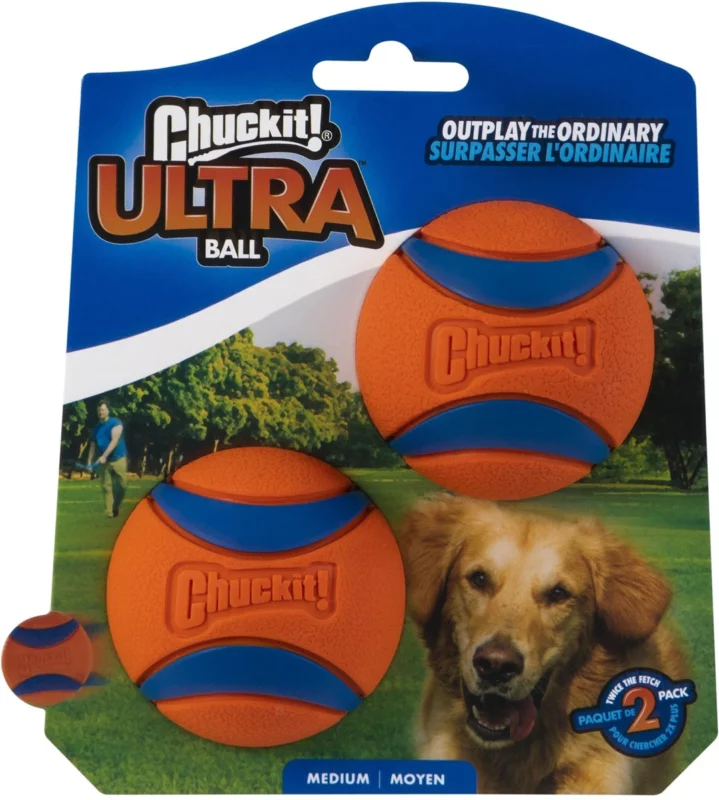 Do you have one of those dogs that destroys a toy the minute you give it to them? Literally within seconds clumps of stuffing are all over your house?
The Chuckit! Ultra Rubber (ultra tough) dog toy is seriously indestructible. No matter how much your dogs chew or claw, these balls have nothing but slobber to show for their trouble!
Oh, and as if being indestructible weren't enough, these balls bounce REALLY high. And they can also be used in the water because they float! These balls come in multiple sizes so they fit any launcher. So go ahead… ChuckIt!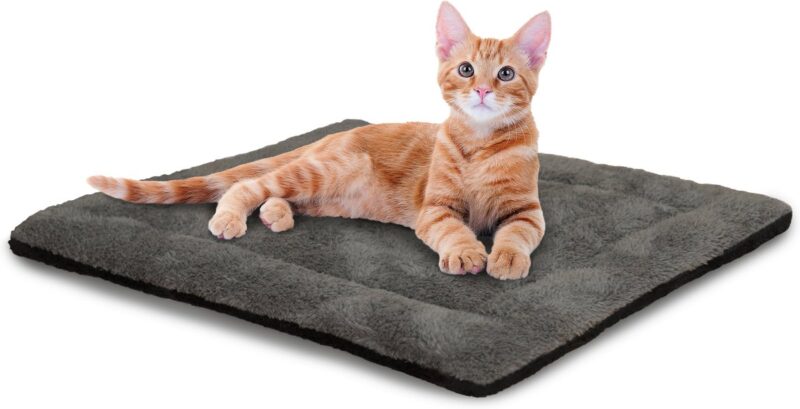 If you live in an area of the country that experiences cold temps and your house gets a bit drafty, consider buying one (or more) of these self-warming pads for your dog or cat. These are especially great for older pets who can chill easily.
Covered in a soft microfleece, these pads are the perfect size and can fit on a chair or in a pet bed. Thanks to technology that most mere mortals can't understand, the pads are made from self-warming materials that radiate your pet's body heat back at them. That means no wires or electricity is necessary! Not only will these pads give your fur baby even more excuses to take a nap, they are also machine washable! Sounds like the puurfect gift idea to us.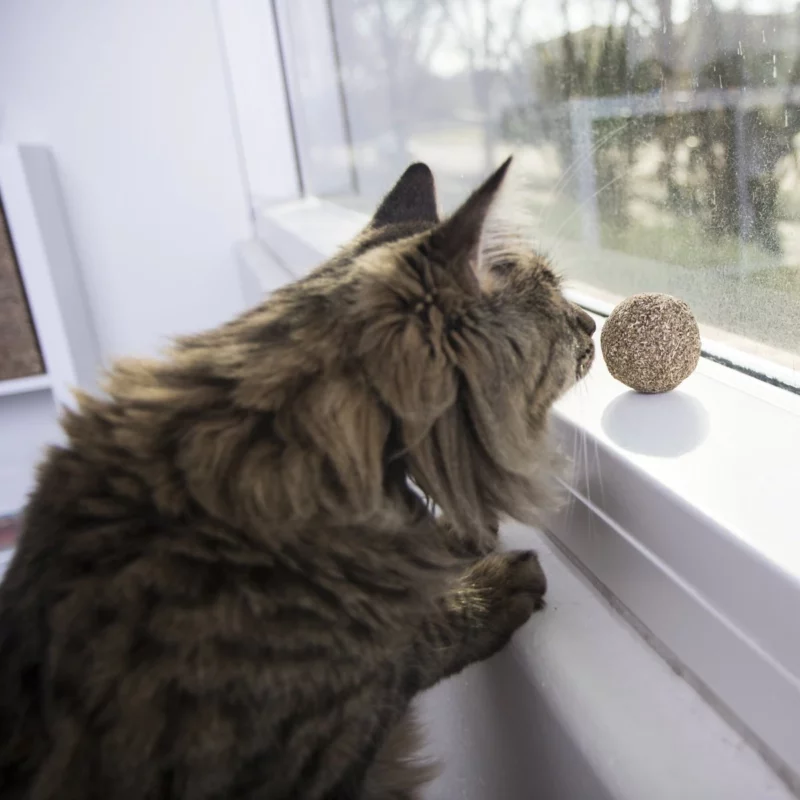 Let's cut to the chase – cats need a little pick me up every now and then as much as we do. You may need that fourth cup of coffee to get through the conference call or a shot of tequila to get through the office Christmas party. Cats need catnip to put up with the monotony and frustration that is life with humans.
You can sprinkle a little catnip on the floor (bor-ing) or you can give them the mother of all catnip treats: this high-potency catnip rolled into a hard ball. They'll get that burst of frenzied energy they're looking for. Will the sound of them batting and kicking this thing around the house keep you awake at night? Obviously. But it's the holidays so suck it up.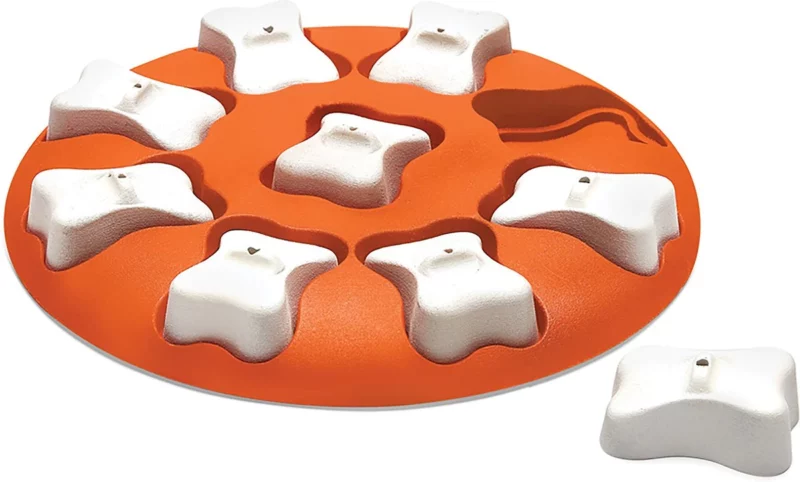 You may think you're smarter than a fifth grader, but are you smarter than your dog? Most dogs have little geniuses inside just waiting to get out, and this is just the toy to keep their minds sharp and alert!
Simply add treats and watch as your dog figures out how to get to them. The cool thing about this toy is that there are different levels of difficulty. So even if your furry genius finds the treats immediately, you crank up the difficulty a notch.
Experts agree that just 15 minutes a day of mental exercise can have a profound impact on your dog's emotional well-being. Plus it's a great way for the two of you to bond!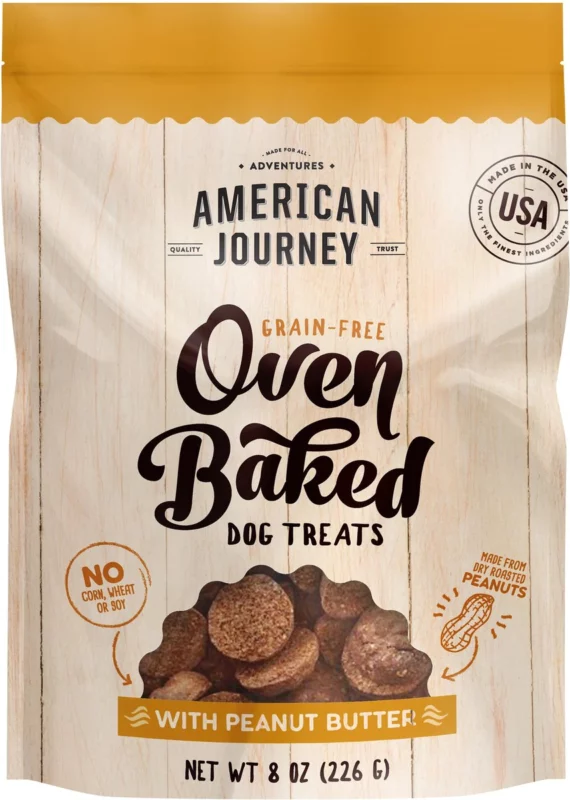 Looking for the pawfect stocking stuffer? These crunchy treats use dry roasted peanuts and are oven baked. And the best part, these are grain-free and also contain no poultry by-product or artificial colors or flavors. Just wholesome goodness in every crunch. No dog can deny the deliciousness of peanut butter!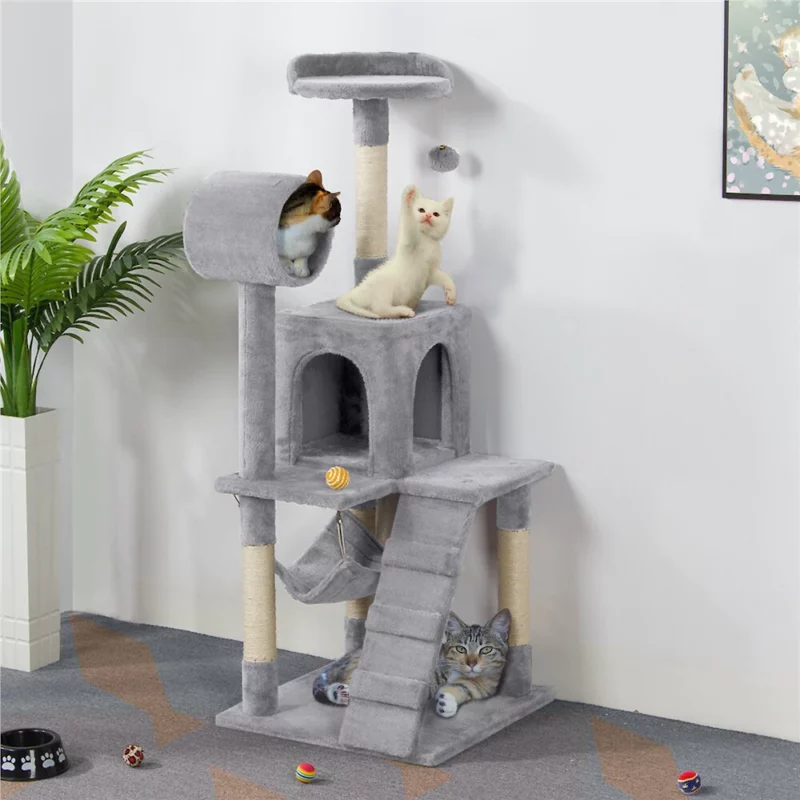 You know in your heart your cats are wishing and hoping for a cat condo this holiday season. They don't want more fake mice that just lay there or yet another cardboard scratcher that is destroyed in 3 days. They want a cat condo that includes tunnels and ladders and places to hide. Are you really going to deny them the joy they seek?
This awesome cat tower has multiple levels and even includes a cozy hammock and plenty of sisal rope to scratch until their hearts' content. This holiday gift will provide hours of exploration and adventure for younger, smaller cats.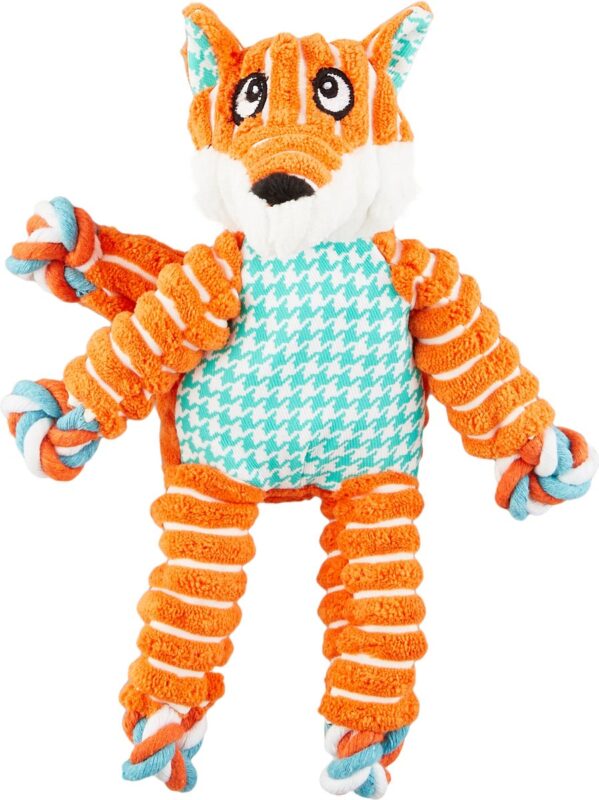 What do you get a dog who tends to rip apart soft toys in minutes, but isn't too fond of harder, plastic toys? The Kong Floppy.
This dog toy is genius. Instead of typical stuffing you find in most soft toys, the Kong Floppy is filled with knotted rope so your dog will have hours of chewing fun. There's also a squeaker in there for noise stimulation. This toy can stand up to even the most intense chewing and tug-of-war sessions!
Pet Health Insurance – The Gift That Keeps on Giving
Squeaky toys and kitty condos are great, but the best gift you can give your fur baby is the very best medical care when they need it. And the best gift you can give yourself is peace of mind.
A pet health insurance plan provides both. Many plans start as low as $10 a month and some will even reimburse you for up to 90% of vet bills. Someone's holidays just got merrier.