Pet Wellness Guides > The Best Gifts for Your Pets This Holiday Season! - Pet Insurance Review
The Best Gifts for Your Pets This Holiday Season!
Posted: 11/25/2022 | BY: Jenna Bruce | Categories:
Our pets are precious members of our family. Sure they slobber and leave hair all over the place, but they also listen to us go on and on about office drama when no one else will. So when the holidays roll around, pet parents everywhere get ready to spoil their fur babies rotten!
If you are making your gift-giving lists, here are some ideas that are sure to make any pup or kitty delighted!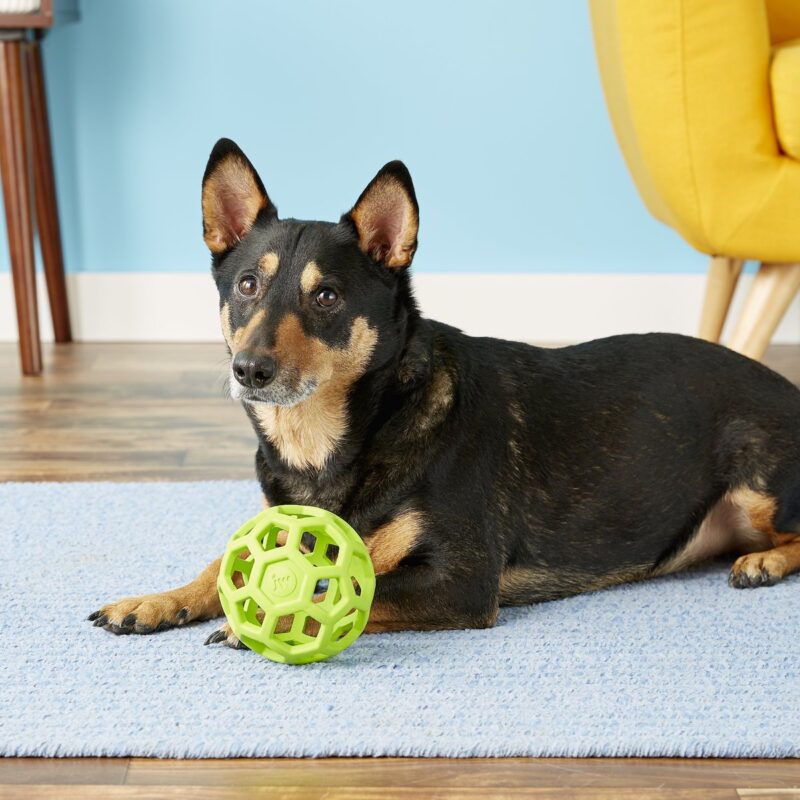 We love this ball! Not only does it work great for your classic game of fetch, but it can be tossed around inside the house on a rainy day, and you don't have to worry about breaking anything. Dogs love the Hol-ee Roller ball because all of those little holes allow them to really grab on and shake it.
The ball is super durable because it is double-molded. This means it will stand up to some pretty tough chewers and last a long time. And, because it's so tough and stretchy, you and your dog can easily enjoy an impromptu game of tug-of-war.
But that's not all the ball can be used for. You can also slip some tasty dog treats inside. Your pup will be engaged for hours trying to get those suckers out.
What do you give a kitty who snubs her nose at just about every treat offered? Churu treats! Seriously, I defy your cat to say no to these delicious lickable cat treats.
Not only will your cat go berserk for these treats, but you can feel really good about them too. Inaba products are made from high-quality ingredients, including farm-raised chicken and wild-caught tuna. What else is in here? Added vitamin E and taurine will help promote your cat's overall health. What's not in here? Grains, preservatives, artificial colors, or carrageenan.
Just tear, squeeze and feed right from the tube, and watch even the most finicky cat eat this stuff up!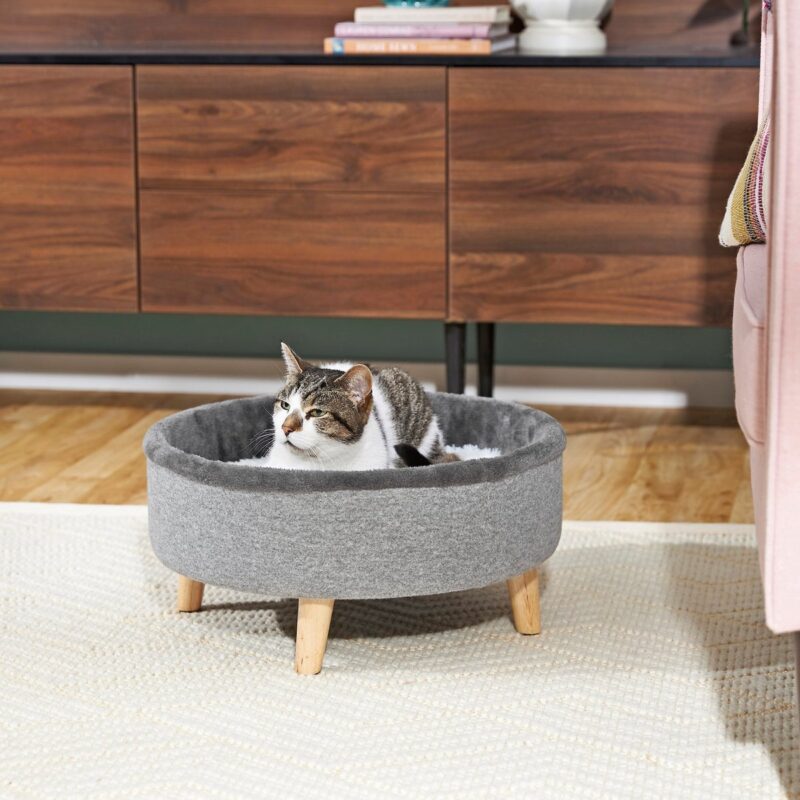 We're going to say it right now… most pet beds are cute at best. But few offer the kind of modern styling that will grab attention and impress all who gaze upon it.
This bed? This pet bed is so brazenly stylish that it will forever change how your friends, family, and neighbors view you. If you invited your boss over for dinner (like people did on TV in the 1960s), he would give you an instant raise once he laid eyes on this beauty.
And what makes this stylish bed even more extraordinary is that your cat (or small dog) will LOVE it. Chic and elevated with a soft fur lining that is perfect for snuggling up against? It won't be easy getting them out of it!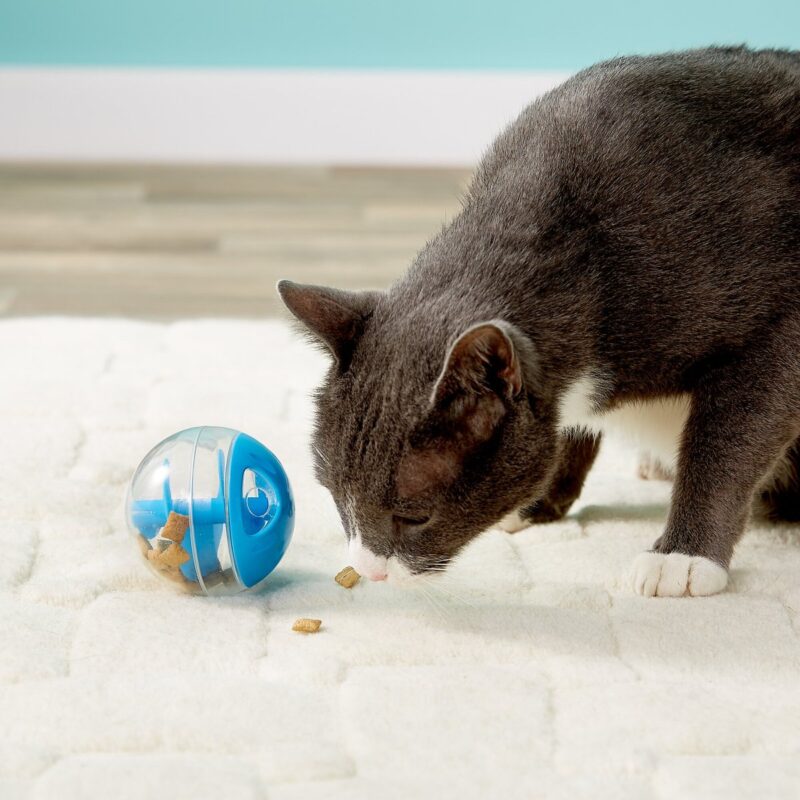 Is your cat a bit… rotund? Do they demand to be fed all day long but aren't willing to humor you and run up and down the hall once or twice? Then you'll definitely want to get them a Catit treat ball cat toy for them this holiday season!
This ball is great because it A) reduces boredom and B) makes your cat WORK for their calories. Cats love and need to be mentally stimulated; this cat toy will keep them engaged for a long time. What's great is that a slide on the ball allows you to change the size of the opening where the treats come out. So just when Mr. Whiskers thinks he's got it all figured out, you can make it even more challenging!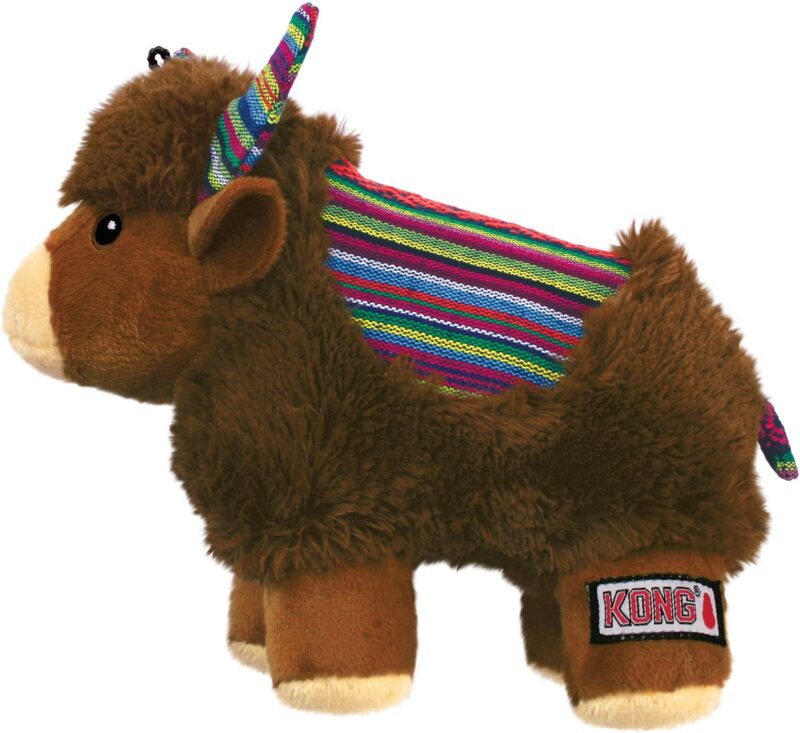 Let's start with the obvious… it's a yak. Have you ever seen a toy yak? Well, you have now, and it's adorable! As a bonus, yak is a funny word, and you and your family are sure to have some fun. "Go get your yak! Where's your yak? Yakkity Yak, don't bark back."
We love this toy's vibrant colors, and your dog will love the crinkly material and squeaker inside. The body of the yak is durable and made from double-layered materials, so your pup will get plenty of hours of fun.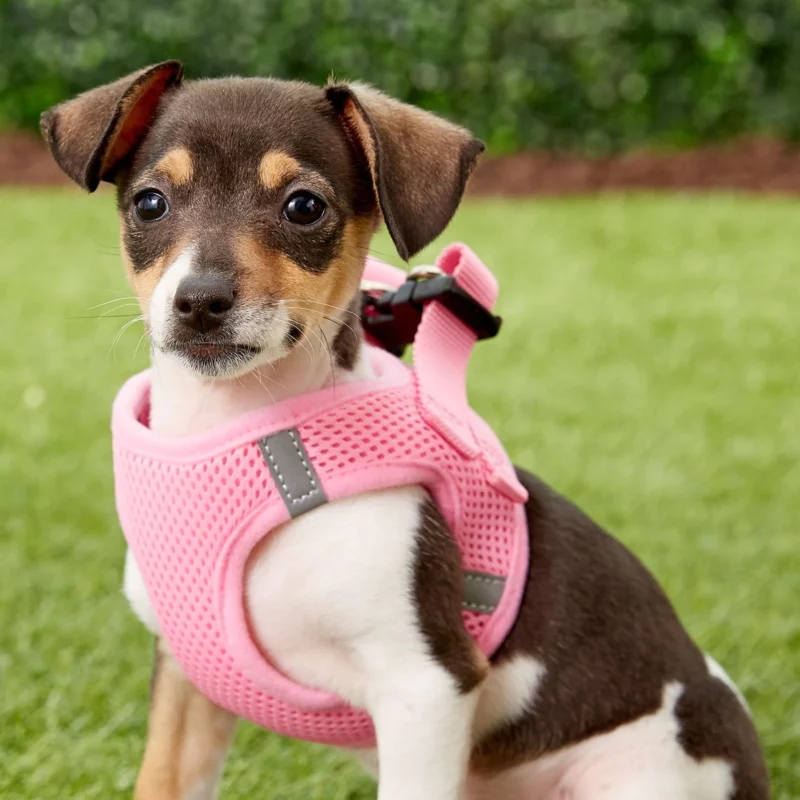 If you're the pet parent of a small breed dog, you know how frustrating it can be to find a harness that actually fits them properly! This harness was designed specifically for small breeds, so you can feel confident it will fit them just right.
We love the soft, breathable mesh that will help keep your fur baby cool and comfortable on walks. Also, this is one of those "step-in" vests, making it very easy to get this thing on and off. And it comes in multiple sizes, so you can find just the right one. Just be sure to measure your pup accurately before ordering!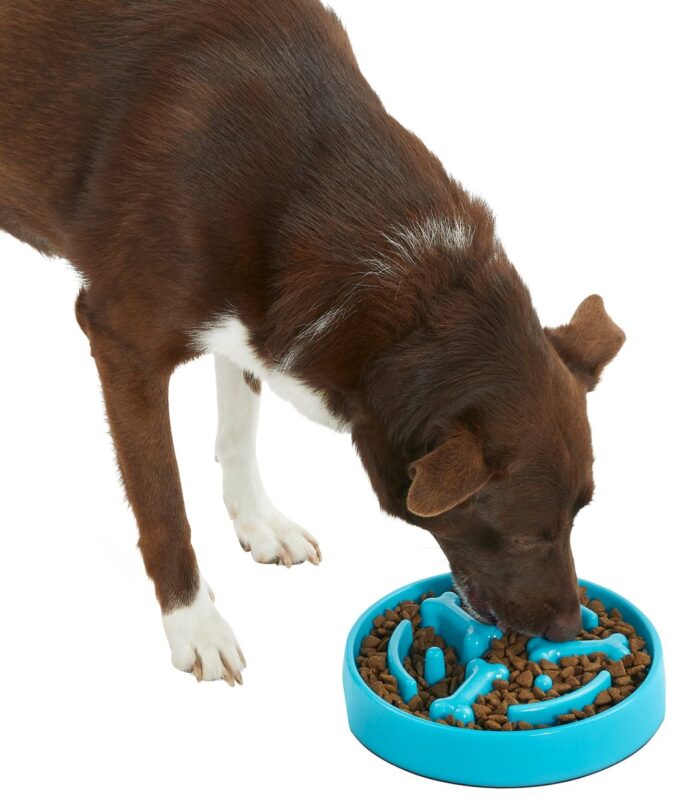 Do you have one of those dogs that absolutely inhales his meal? Like, the food is gone within seconds? If so, you'll want to find a way to slow them down. When larger, barrel-chested dog breeds eat too quickly, they can gulp down too much air and develop a condition called bloat, which can be very dangerous.
This bowl is awesome because it is explicitly designed to slow down your dog when he eats. What would usually take them five seconds to eat may slow them down to a minute or two with this bowl. BPA-free and easy to pop in the dishwasher for cleaning, what's not to love?
Make the Holidays Merry and Bright with a Pet Insurance Plan
The holidays are a great time to spoil our pets rotten. But we can show them how much we love them all year long by ensuring they get the proper medical care they need – when they need it.
But vet bills can be extremely costly, particularly when your fur baby experiences a sudden illness or injury. Do you have thousands – or even tens of thousands of dollars – to get them the care they'll need?
Pet insurance policies start as low as $10 a month, and some will even reimburse you for up to 90% of the vet bill.
Give your pet the gift of optimal health, and give yourself peace of mind by getting a free quote today.