The 2022 holiday season is upon us! Time to join the other crazed lunatics at the malls and big box stores to find just the perfect gifts for loved ones.
Or… you could shop online instead. Yeah, that sounds better.
If you're wondering what to get the fur babies in your life, here are our top 2022 holiday gift ideas for your fur babies that will get their tails wagging!
Holiday Gift Idea #1: Let's start with comfort and cuteness!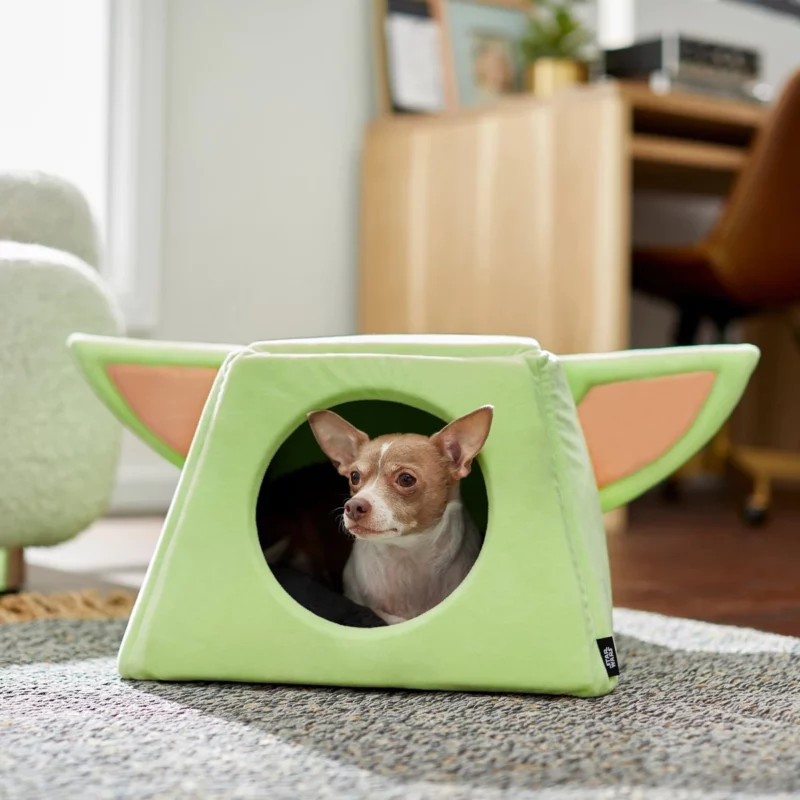 Could your dog or cat use a new bed? Are you a diehard Star Wars fan? Then this should be a no-brainer!
Your fur baby will love this cave-style bed, perfect for hiding away and napping all day. The inside of this bed is soft and plush, and there is a removable cushion (machine washable, yay!) in there as well for extra comfort.
If you know your dog or cat is the most incredible fur baby in the entire galaxy, then it is your duty to buy them this interplanetary bed!
Holiday Gift Idea #2: The YUM Factor!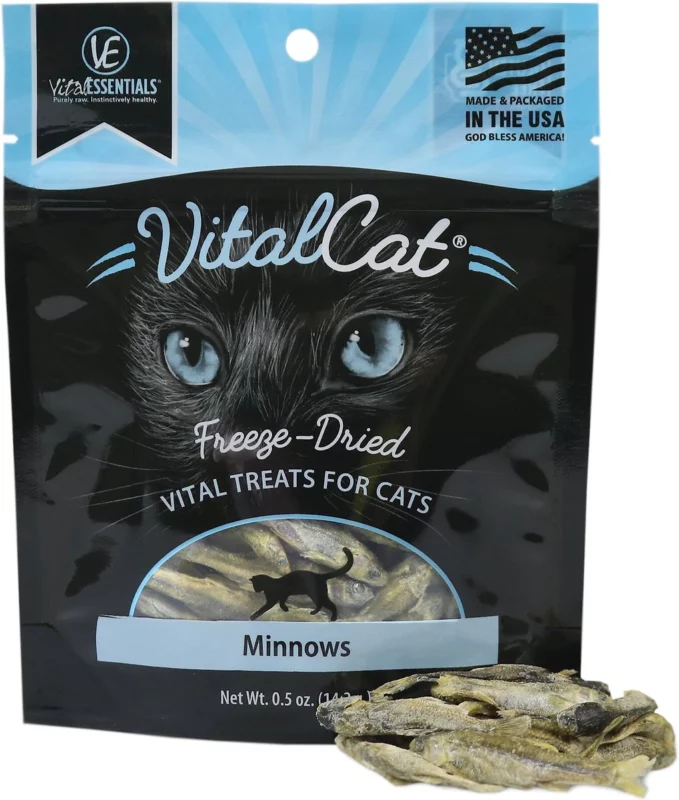 If your cat is a fan of fish flavors, they will go absolutely nuts for these freeze-dried minnow treats. Nothing synthetic here. Just a single source of quality protein packed with essential vitamins and minerals. Vital Cat raw cat treats are minimally processed, crafted from limited ingredients, and made and packaged in the USA, so you can feel good about giving them to your cat.
Holiday Gift Idea #3: Keepin' it Clean!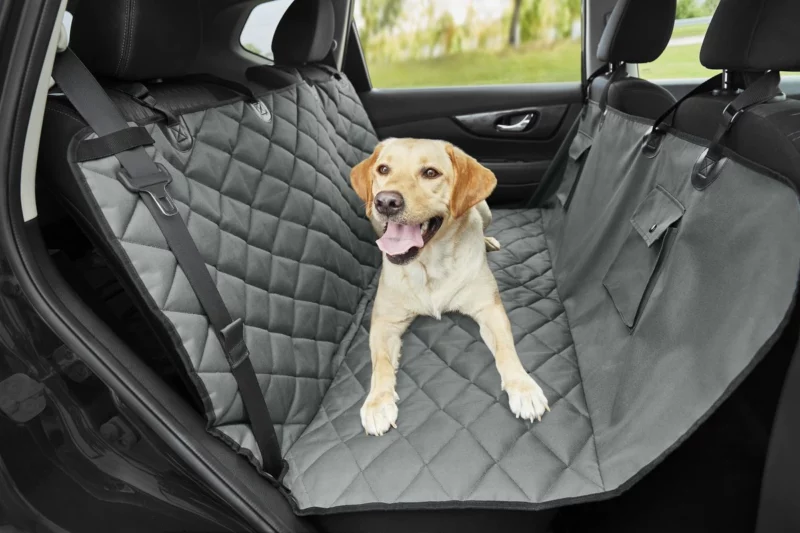 The best gift you can give your dog is spending more time with him. You want to take him on car rides, but you don't want the mess.
The perfect gift for both of you is the quilted and water-resistant hammock car seat cover. Your dog will be snug and cozy, and your back seat and floors will be protected from hair, mud, hair, and God knows what else!
This hammock has been designed to fit most car models. Plus, there are adjustable straps for a secure fit. Durable and machine washable, cleanup is a cinch!
Wanna go for a ride?
Holiday Gift Idea #4: Make it Fun!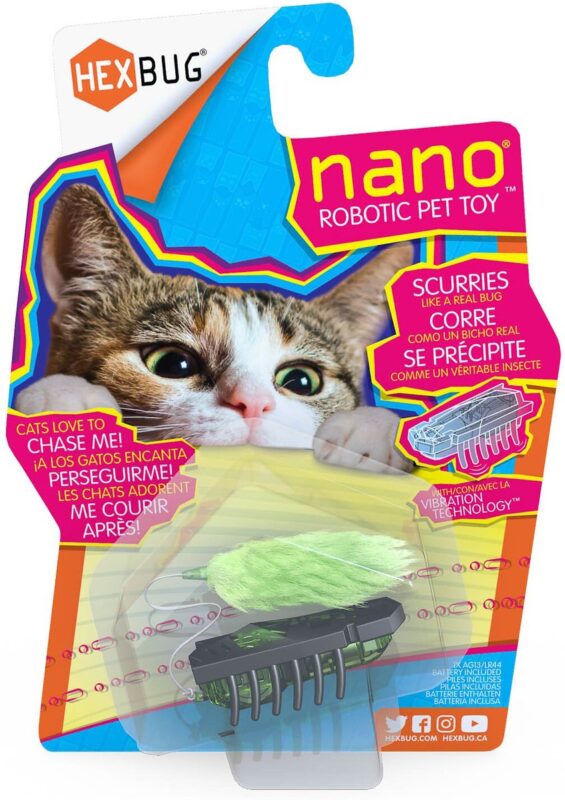 Do your arms get tired waving one of those cat wand thingies around, trying to get your cat to engage? And then, after all that work, they just look at you like, "Lady, I know it's you moving the mouse."
This robotic cat toy uses modern technology to pull a fast one on your cat. It looks and moves like a bug, even navigating around corners and other objects. Your cat will be mesmerized. And the best part is, no more cramping triceps.
Holiday Gift Idea #5: Cuddles and Squeaks!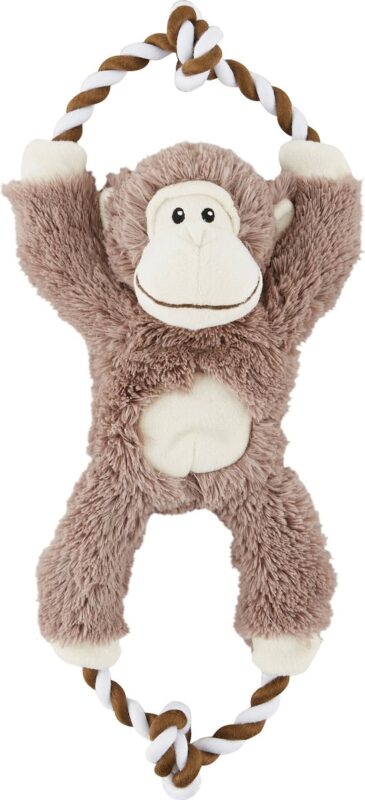 Our list of the top 2022 holiday gift ideas for your fur babies wouldn't be complete without a fun toy! This monkey dog toy is like the Ginzu knife of toys. It's soft to cuddle with, squeaks and has ropes so you and your pup can play a friendly game of tug-of-war. And as an added bonus, there is minimal stuffing inside, so should you share your home with a chewer, you won't have stuffing all over the place.
Holiday Gift Idea #6: Snacks to Feel Good About!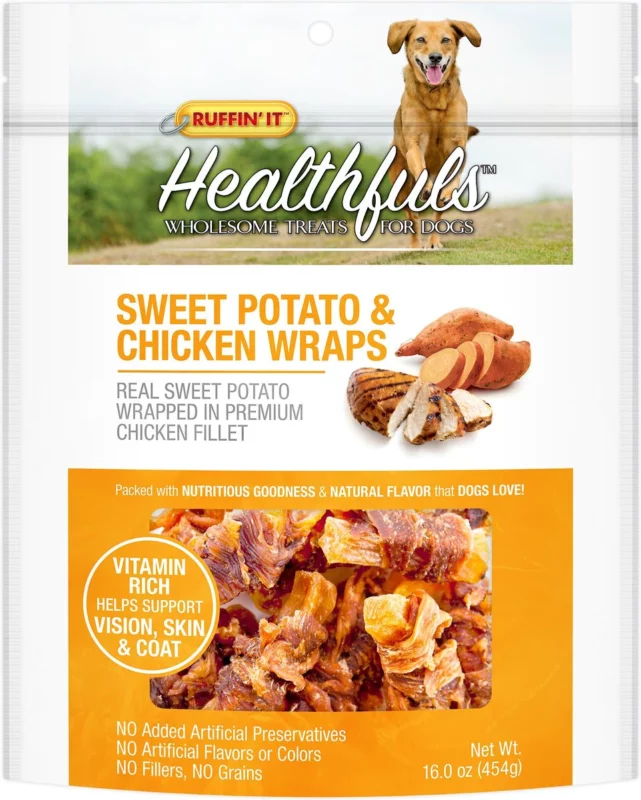 Have you ever eyed one of your dog's treats and thought, "I could eat that." With this sweet potato and chicken wraps, you may actually find yourself doing just that.
With limited ingredients and packed with nutrition, these delicious treats offer your pup that meaty and slightly sweet flavor they go nuts for. No fillers, grains, artificial flavors, or coloring of any kind, just real chicken breast wrapped around slices of real sweet potato.
Holiday Gift Idea #7: Function and Style!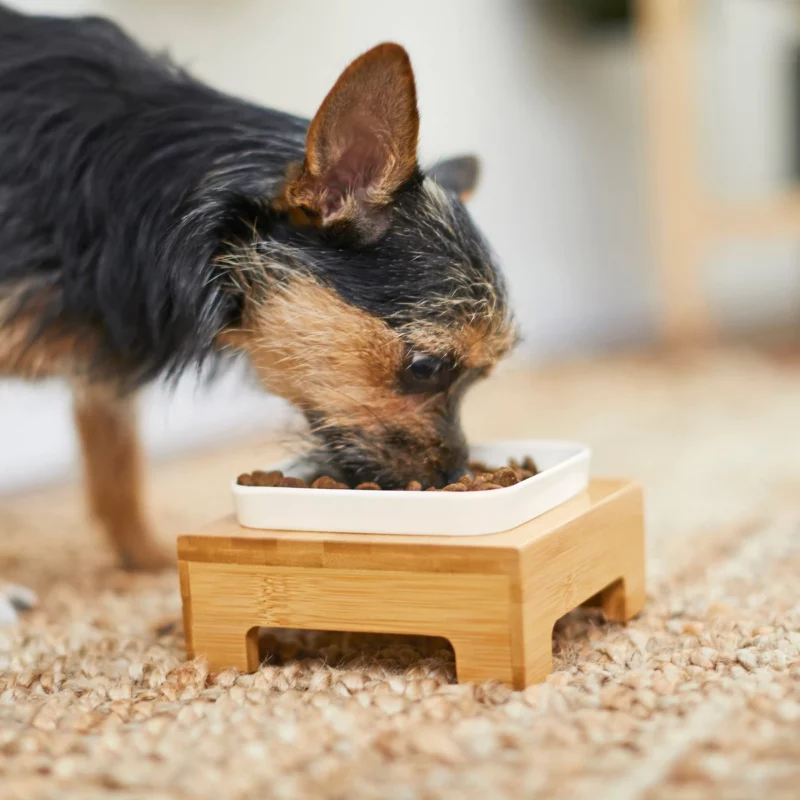 If you've never been a fan of pet food and water bowls that are always a little bit too cutesy-wootsy, you'll want to grab one or two of these this holiday season. Elegant and stylish, these melamine bowls sit atop a bamboo stand.
Bowl detaches from the stand for easy cleaning and is top-rack dishwasher safe. Bowls are also BPA-free, and the bottom of the bamboo stand has added protection so they won't mark up your floors.
Who says you can't have an elegant and stylish home when you share it with pets?!
Holiday Gift Idea #8: A Chew Toy Doing Double-Duty!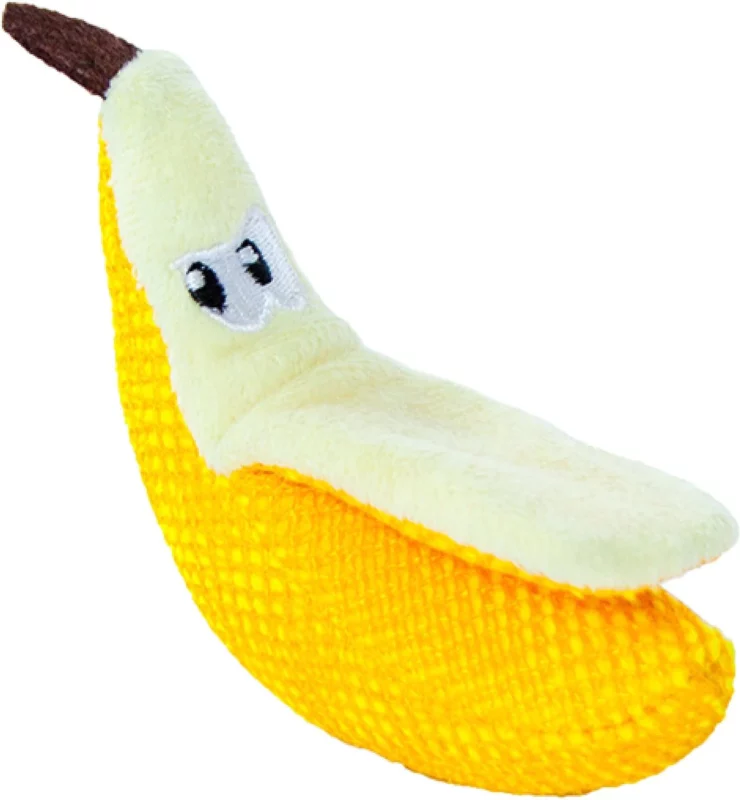 The phrase "top banana" usually refers to someone who is the boss or in charge. If you share a house with a cat, you know your cat is the top banana. So why not just admit it and buy them this adorable cat chew toy.
The toy is long enough so they can hold it and kick the living daylights out of it. Filled with crinkly material and catnip, they'll pounce and chew it every chance they get. And the really cool part is that the mesh material helps keep your fur baby's teeth clean.
Holiday Gift Idea #9: Saving the Best for Last, the Gift of Health!
Give the Gift of Optimal Health
The very best gift you can give your fur baby is enrolling them in a pet insurance plan. You would never dream of not being insured yourself or not insuring your human family members. So why take any chances with your four-legged family members?
If your pup or kitty suddenly became seriously ill or injured, would you be able to pay those vet bills? Did you know some pet insurance plans can reimburse you for up to 90% of the vet bills? And many plans start as low as just $10 a month.
Give yourself peace of mind this holiday season by signing up for pet insurance from one of the top providers in the country.
Disclaimer
The information contained on this blog is intended for informational and educational purposes only and should not be construed as medical advice. It is not a substitute for professional veterinary care. Always consult with your veterinarian before making any changes to your pet's health care or treatment plan.
The authors of this blog are not veterinarians and do not claim to be experts in pet health. The information provided here is based on our own experiences and research, as well as information from reputable sources. However, we cannot guarantee the accuracy or completeness of this information.
We encourage you to do your own research and consult with your veterinarian before making any decisions about your pet's health.