Is pet insurance right for your dog or cat? Often, pet parents don't realize how important having a pet insurance policy can be until their pet is injured or diagnosed with a serious illness. That's why learning how pet insurance has assisted other pet parents and their canine and feline companions is essential to understanding how pet insurance can help you and your pet.
Pet insurance not only gives you peace of mind in knowing that your pet will get the medical assistance she needs; it also lets you worry about what is most important — your pet — instead of worrying about how you will pay for the veterinary bills.
Our True Petventures blog feature focuses on pet parents sharing their experiences with pet insurance. Today's feature comes from Norma Barker and her black Labrador Retriever, Roxie.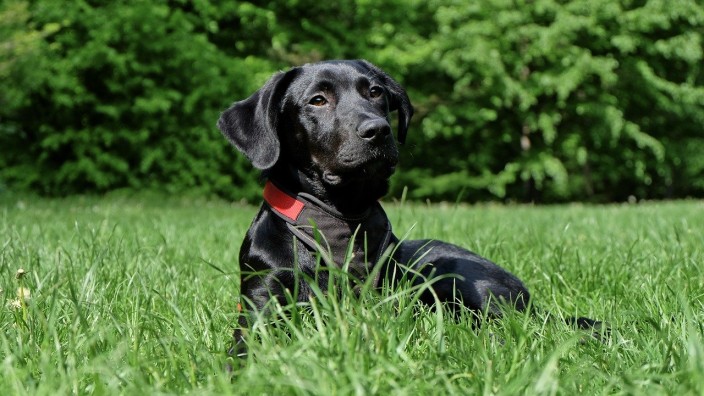 Roxie, our black lab, was a healthy girl but had a sudden attack of a very rare and deadly auto immune disease almost 4 years ago. It was hard to diagnose. Her retinas were barely hanging by a thread and she couldn't see. Her nose, ears, mouth and tail were bleeding. She was having terrible anxiety. She had major hair loss and the pigments were destroyed. 
With our pet insurance, we were able to seek an ophthalmologist who restored her sight. After months of seeing her vet and being treated for allergies, it was determined that Roxie had Vogt-Koyanagi-Harada (VKH) syndrome. We were able to take her to a dermatologist who began treating her skin and the disease. She had multiple meds plus special shampoos and baths. 
As time went on, Roxie got a torn ACL in her left leg, probably due to the all the meds, which she had surgery on. Surgery was paid 100%. 
While Roxie was recovering from surgery, she became very ill and was diagnosed by a critical care doctor with cirrhosis of the liver. She was almost put down twice because of the swelling and severity.  This was caused by all the meds for VKH. Her bills for the care of her liver was enormous. 
Almost 4 years later, Roxie is truly a miracle dog. Her many doctors are amazed, and she is known as a miracle dog!  She is sweet and energetic and has a tremendous will to live. She is loving and is our baby. 
Her VKH is in remission and takes minimum meds to keep down the possibility of return. The same for her cirrhosis. Just recently and because she will be 10 in September, she has developed an early kidney issue which the vet is treating her for.  We have her on special dog food, vitamins and supplements and CBD oil (for arthritis). She is bathed weekly, twice at home and twice at the vets at which time oil is added to her bath. We still have a lot of out of pocket expenses, but our insurance has saved her life. We are into the tens of thousands of dollars for her care which we could not have afforded.
All her many vets are impressed by our insurance and say it is the best they have ever heard of. Our claims are are paid promptly. Words cannot express the gratitude we have to our pet insurance company for saving our Roxie.
Roxie is indeed a wonder dog, but she did need a little help from her family ands her insurance policy to help her fight back against her disease. Thank you, Norma, for sharing Roxie's story and her amazing recovery!
Don't have pet insurance yet? Get a quote here to find affordable options for you and your dog or cat.
Does your dog or cat have a True Petventures experience that you'd like to share with us? Join our email list and share your story in the space provided. If possible, please include a high-resolution photo of your cat or dog. Your pet's story may be featured in a future True Petventure blog.
Disclaimer
The information contained on this blog is intended for informational and educational purposes only and should not be construed as medical advice. It is not a substitute for professional veterinary care. Always consult with your veterinarian before making any changes to your pet's health care or treatment plan.
The authors of this blog are not veterinarians and do not claim to be experts in pet health. The information provided here is based on our own experiences and research, as well as information from reputable sources. However, we cannot guarantee the accuracy or completeness of this information.
We encourage you to do your own research and consult with your veterinarian before making any decisions about your pet's health.