For some pet parents, pet insurance seems like either an indulgent luxury or an unnecessary cost. Unfortunately, as cute and cuddly as our pets are, they can have accidents or suffer from injuries, illnesses, and diseases. What happens when your pet needs medication or surgery and you have to choose between getting your pet the help she needs and paying your regular bills? An affordable pet insurance policy provides support to prevent that scenario from ever happening.
Our True Petventures blog features stories about how pet insurance has affected the lives of pet parents and their furbabies. Today's story features Larisah and her dog, Raleigh.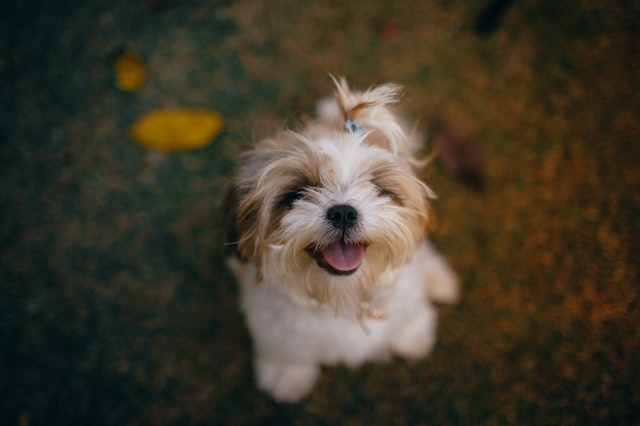 My beautiful girl Raleigh was not quite 3 years old when she became sick, really sick. We thought she was just having tummy troubles due to something she ate but after a vet visit and meds she wasn't improving. The vet ran some tests and referred us to a specialist out of state. They needed to do an ultrasound, and possibly a biopsy to diagnose.
We scheduled the appointment and waited, but Raleigh got sicker. She ended up in-patient to receive fluids, plasma to boost her proteins, and a multitude of other supported care to keep her stable. She was diagnosed with Protein-Losing Enteropathy (PLE), likely due to irritable bowel disorder (IBD), or cancer, but she needed a biopsy to be sure. There was no way we could afford the hospital stay or the biopsy without her insurance.
The biopsy definitively diagnosed her with IBD and we were able to begin treatment. She had a great team of specialists working to get her better. She was down to 37 pound from her normal 55, and was so tired. We were worried we were going to lose her. Her sister/littermate stayed by her side and we decided to stay the course. If she was going to keep fighting so were we.
We drove to her specialist weekly, more testing, more medication, prescription food, all of which we couldn't have done without her insurance. Things started to turn around. Here we are, 11 months out, and all but one medication has been tapered off and she is thriving. We are controlling her IBD with diet alone, which her insurance helps us cover each month. As I write this her and her sister are curled up on the floor next to me happy and healthy.
I'm so glad my husband's job offered pet insurance, and thankful every day that we chose to continue it when he left his employer. Raleigh wouldn't be with us today without our ability to get her diagnosed and back to health.
– Larisah S.
Pet insurance has made a difference in Raleigh's quality of life. Ensure peace of mind where your pet is concerned, and get a free, personalized pet insurance quote. Pet Insurance Review will find the best pet insurance policy options tailored to your pet and needs. Don't wait! Make sure your pet is protected with pet insurance.