Some pet parents don't have insurance policies for their cat or dog because they aren't sure that the coverage is worth the price. Cost concerns about insurance are understandable, but the costs for the emergency care or surgery that your pet may someday require pales in comparison. A pet insurance policy can ensure that your furkid is covered in case of unforeseen circumstances and emergencies. Pet parents can rest assured that their policy will take on the bulk of the procedure's cost, saving them money in the long run.
In today's True Petventures, Bridget P. shares how her pet insurance policy came in handy when her English bulldog needed multiple surgeries. Here is Maximus' story: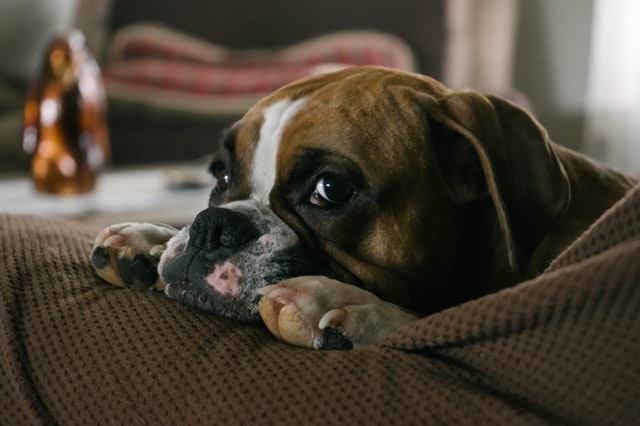 I have had the MOST AMAZING experience with my pet insurance company. 
Before taking my English bulldog home, I knew that I needed to have a pet insurance plan in place. The English bulldog breed is number 1 in potential health issues.
I did my research amongst many plans, read so many reviews, and ultimately went with the plan that best fit my budget and lifestyle. 
My little Maximus is only 3 years old, and he's been through a lot. He's my whole world, my fur baby, and he brings so much joy to my life. I don't know how I could have given him all of the help he has needed without having a pet insurance policy in place. 
Maximus has had more surgeries and vet visits than I can count for these conditions:
Eye issues (distichia and entropion)
Double ACL repair, with intensive physical therapy after each surgery
Anal gland removal surgery
Skin allergies/ allergies to food
Apoquel & medicated shampoo for baths, etc.
EVERY SINGLE SURGERY, EVERY SINGLE CHECK UP, EVERY SINGLE CLAIM HAS BEEN COVERED. 
My pet insurance company checks up on him to see how he's doing, and they've made it easy to submit claims through an app on your phone. Fill out a few sections of information regarding your visit at the vet, take a picture of the receipts, and you are all set. 
They even set up direct deposit, so I receive my reimbursement in less than a week sometimes. 
I have nothing but amazing things to say about the pet insurance policy I have for Maximus!
We're so happy to hear how pet insurance has helped Bridget give Maximus the best dog life possible.
Need information about pet insurance for your dog or cat? Get a free, personalized quote, and Pet Insurance Review will provide you with a range of pet insurance company policies. Then, you can pick the policy that's best for you and your pet. Don't wait for an emergency to happen; get a policy for your furkid today.