When your dog or cat is injured or sick, the last thing you want to worry about is how much the emergency vet visit will cost. Even worse, you don't want to turn down care for your pet because you can't afford it. That's why pet insurance works for so many pet parents — they can focus on helping their pet recover instead of wondering how to pay for an expensive surgery or medicine.
Pet insurance can be especially important if a pet suffers from multiple illnesses or injuries. Our True Petventures blog highlights real pet parents whose insurance policies saved their pets and their bank accounts. Today's blog features Margaret "Peggy" Adduce and her kitten, Bear.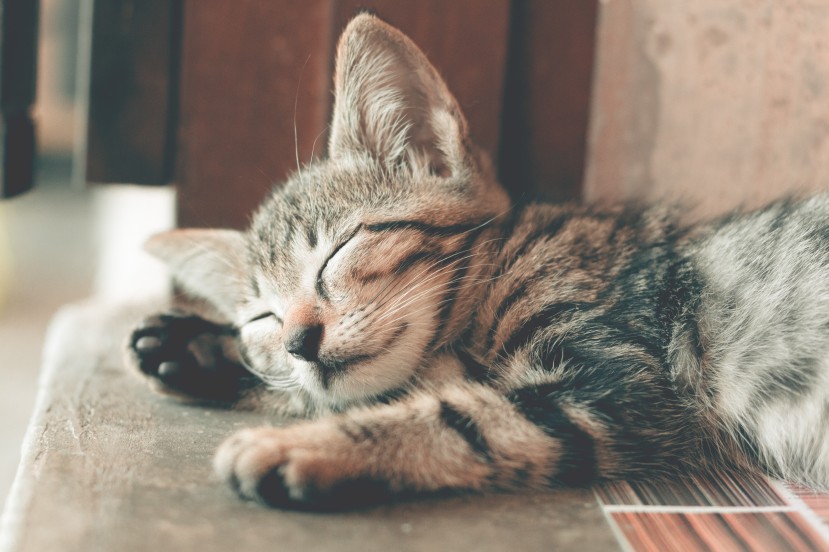 I am in my 50's and never once had pet insurance on an animal before now. About five years ago, I adopted two kittens/brothers. After I got these kittens, I felt like one of them, Bear, was very typically the "runt".  He was timid, hungry, prone to sneezes and diarrhea. Bear also did not have a tail. The no- tail thing was very cute, but as I read about this condition, I worried he could have medical issues. I researched and purchased pet insurance for Bear. It was reasonably priced and I only bought coverage for him, not for my other two cats.
Bear woke up one day unable to defecate. He ended up in an emergency hospital needing enemas and IVs and a lot of medicine. The pet insurance policy covered this hospitalization and was a lifesaver for us. 
Unfortunately, it was not the last time this happened to the Bear. Despite oral medicines, he has had this recur on several occasions, often overnight, and treatment is always very expensive, as in thousands of dollars.  He is on three meds and prescription food. Our policy covers all of these things for me.
I have now added my other two healthy cats to my policy. I strongly believe in pet insurance. My pet insurance company has always helped me and have been kind, supportive and fast.
I strongly recommend pet insurance to anyone who does not have a large savings account to care for an ill pet. Do your research to see what policy plan works for you. I pay about $20 a month, have a $100 deductible and 90% coverage. It's awesome. Bear approves.
Pet insurance made a huge difference in Bear's life, and in Peggy's, too. We're so happy to hear how an affordable pet insurance policy played such an important role in Bear's recovery.
If your cat or dog doesn't have pet insurance, it's easy to get a personalized quote for your pet! Do you research, explore your options, and find the right policy for you and your pet.
Does your dog or cat have a True Petventures experience that you'd like to share with us? Join our email list and share your story in the space provided. If possible, please include a high-resolution photo of your cat or dog. Your pet's story may be featured in a future True Petventure blog.