The two most common questions asked about pet insurance are: is it worth it, and at what age should a dog be covered? Some pet parents think that waiting until your dog grows older, or becomes sick or injured, is the right time to apply for pet insurance. In fact, that approach costs you more money in the long run. If you have recently brought a puppy into your home, or you are planning to do so soon, the best time to find insurance coverage for her is now.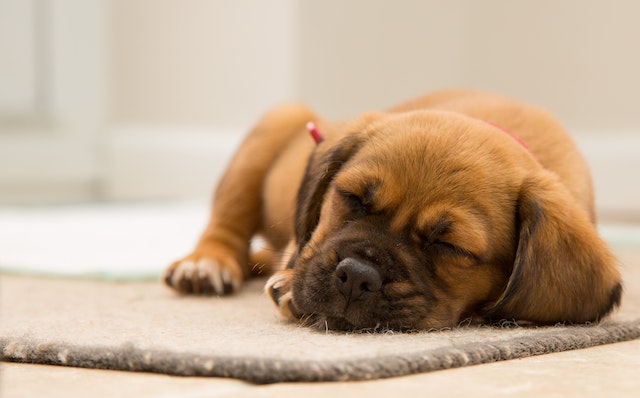 What is Puppy Insurance?
Puppy insurance gives a pet parent peace of mind for both coverages of a puppy's routine health procedures and unexpected accidents or illnesses. You pay a monthly premium based on your puppy's age and breed, and a deductible (annual or per incident) rather than paying a bill that could range into the thousands of dollars. When it comes to your puppy's health, you don't want to leave anything to chance. Puppy insurance allows you to enjoy the happiness and affection that your puppy will bring to your life without the economic worries associated with medical care.
On average, the first year of dog ownership costs $1,314 for small breed dogs and $1,843 for large breeds. These costs include basic and one-time expenses for spaying and neutering procedures, initial medical and vaccination fees, and puppy training fees. However, these numbers don't cover medical emergencies or associated hospitalization and treatment costs.
The average monthly cost for pet insurance ranges from $30 to $50, a price more affordable than many people realize, and it allows pet parents to put their puppy's well-being first without added financial anxieties.
5 Reasons to Insure Your Pup
1. You save money with lower premiums.
The number one reason to insure your puppy is simple: the sooner you purchase coverage for your pup, the lower the premiums. No pet insurance company covers pre-existing conditions, so you can make the best deal for your dog by purchasing coverage when she is young. Some pet insurance companies base your monthly cost for life on your puppy's age, which means that you'll pay the same price for her, even when she is an adult dog.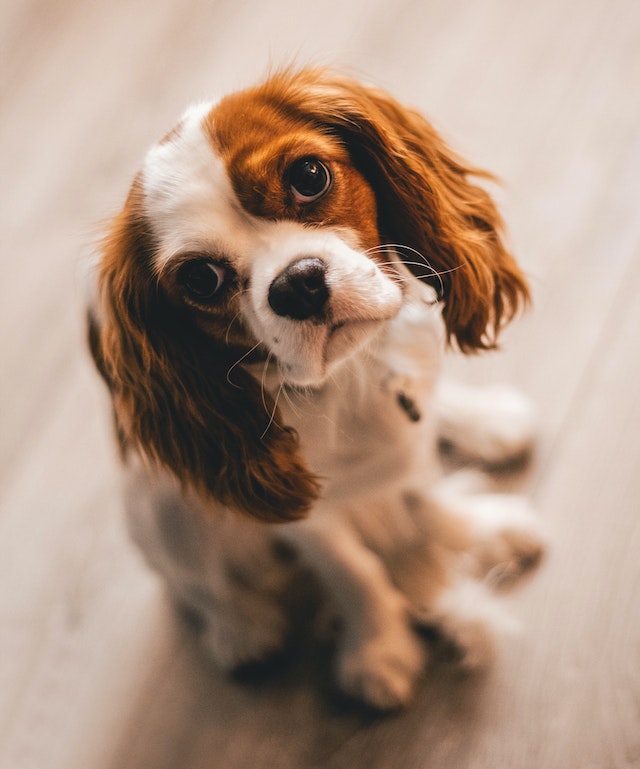 2. Accidents happen, especially with puppies!
Just like young children, puppies can often get into places and things that they shouldn't. Sometimes that roly-poly, rambunctious behavior results in accidents and injuries that can be life-threatening and costly. All it takes is a wrong jump off the couch or an impromptu run into the path of a car in the road for everything to go sideways, fast. Having insurance coverage for your puppy lets you focus on helping your pup get treatment and heal rather than wondering what the final bill will look like.
Puppies, especially more mouthy breeds like the Labrador and Golden Retriever, the Siberian Husky, and the Jack Russell Terrier, love to chew — and sometimes swallow — anything they can get into their tiny mouths. The medical care and surgery for intestinal blockage costs between $800 – $7000, but, depending on your pet insurance coverage, you can receive 70 – 90% of that back.
3. Pet insurance covers necessary expenses related to your puppy's health.
How can pet insurance help your puppy in ordinary circumstances? Depending on the insurance company and the policy you choose, insurance can help significantly in the first year of puppyhood. Here are the typical puppy procedures that some insurance companies cover:
Diagnostic tests
Medications
Hospitalizations
Surgery (spaying and neutering plus anesthesia costs)
Supplements
Prosthetic devices
Wellness care/vaccinations
Research pet insurance companies and quotes for policies for your puppy to see what companies offer as coverage for your dog's first year.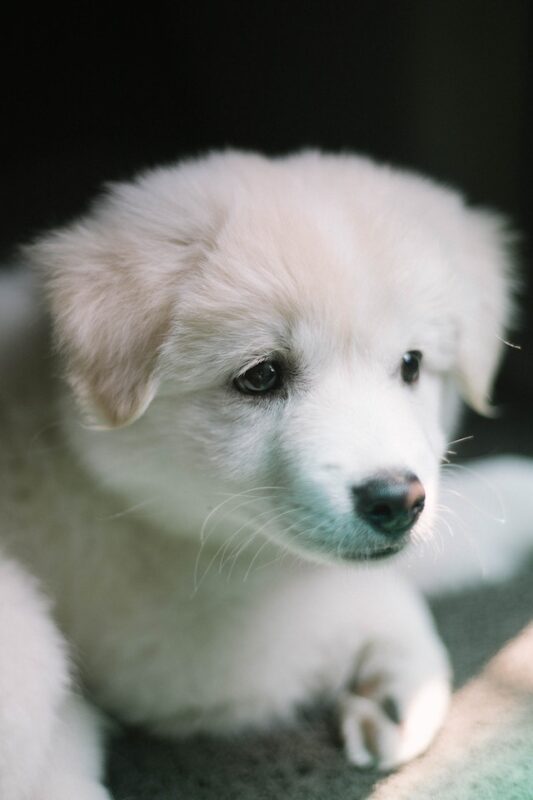 4. Pet insurance covers future and chronic, long-term conditions.
Your puppy is young, energetic, and healthy, but as she grows older, she may develop long-term issues that require repeated veterinary visits, surgery, maintenance, therapy, and medications. The average lifespan for dogs is between 10 – 13 years, although some smaller breeds can live upwards of 20 years or more. Locking in an insurance policy for your puppy now means her future medical conditions will receive coverage as they were not pre-existing at the time you began the policy.
If your dog develops chronic conditions, such as allergies, diabetes, or cancer, the insurance coverage you purchased when she was a pup will reimburse you for the medical costs associated with these illnesses.
5. You'll never have to choose between your bank account and your dog's well-being.
It's much easier to budget for a monthly insurance bill rather than panicking when an emergency occurs and you're not sure how you can pay for your puppy's care. That situation is a pet parent's worst nightmare. With pet insurance coverage, you won't have to be in that position, ever. Prevent that unnecessary stress and keep your puppy safely covered with a pet insurance policy that works with your budget.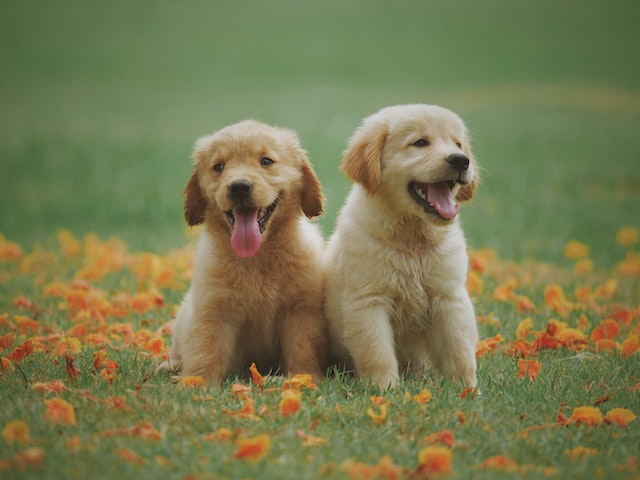 Which Insurance Is Right for My Puppy?
A quick search for pet health insurance will return a lot of providers, all offering different policies. It can be a bit overwhelming selecting the plan that's right for your pup. We recommend reading each website very carefully to fully understand what coverage is included with your policy. Also, before beginning your research, determine how much of a premium you are comfortable paying.
Monthly premiums typically run from between $10 to over $100 a month. Obviously the higher the premium, the more coverage you get and the higher your reimbursement rate. While a higher monthly premium may seem like something to avoid, understand that could translate into having 90% of your vet bills reimbursed.
Some providers offer quarterly or annual payment options and even add-ons that will cover everything from routine care to congenital conditions. Some puppy parents choose this add-on option to help offset the cost of vaccinations, pest prevention and spaying and neutering or microchipping.
Here's something to keep in mind: many pup parents spend $30, $50, or $100 just on toys and treats to spoil their fur baby. That's fun to do, without question, but don't be stingy on health insurance. Better to put that money toward a good policy so your fur baby is covered should the unexpected occur.
Cover your pup!
Not all insurance providers and policies are the same, which allows you a broad market to look for the best coverage for your new canine companion. Don't wait to find your insurance match: get a quote and get your pup covered. Enjoy your first year with your puppy with the assurance that both of you will have the support you need for whatever adventures come your way.
References: