All families should have a fire escape plan for their home, apartment, or condo, but what about a fire safety plan for your pet? Sadly, nearly half a million pets are affected by house fires every year, and pets are responsible for starting over 1,000 of those fires. Fire safety plans are an invaluable and essential way to ensure the safety of the lives in your home, including your cat, dog, or small pets. If your family doesn't have a plan in place that includes your four-legged companions, it's not too late to develop one. Here are some ways to create a fire safety plan for your pet.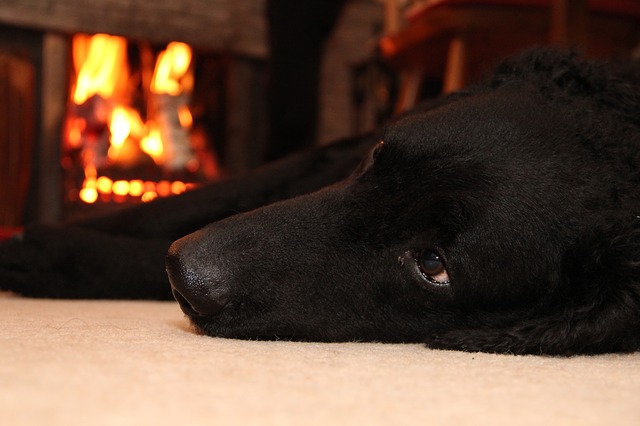 Take Basic Safety Precautions
We all know that smoke detectors are what will inevitably alert us – and save us – from a house fire. But not many people make it a habit to replace the batteries. Your fire safety plan should absolutely start with replacing batteries in all smoke detectors and checking to make sure they are in proper working order every few months. 
Pet parents are also highly encouraged to purchase a monitored smoke detector. These are great for those households where pets spend most of the day home alone. A monitored smoke detector will notify the fire department when you are out of the house.
Something else worth mentioning is ensuring your furry baby is wearing a collar with proper ID. or perhaps you can have your dog or cat microchipped. During fires, many dogs and cats escape the home on their own and run off from fear. Make sure you can find your pet after the emergency.
Preparing and practicing for a fire
1. Use preventative measures to keep your pet away from hazards.
Do you have a curious cat who likes to wander around kitchen counters and hang out by the stove? Does your dog have a fluffy tail that easily knocks over items on coffee or end tables? If your pets are anywhere near open flames or the potential for open flames, take the steps now to prevent a potential tragedy.
Make sure your pet stays a safe distance away from these parts of your home:
Candles: Never leave a candle within reach of your pet or leave your pet near a lit candle unattended. Use flameless candles whenever possible.
Fireplace: As with lighted candles, don't leave a fire in the fireplace unattended with pets loose in the home. Opt for a gas fireplace or use a fireplace door or screen guard to keep a clear separation between the flames and your pet, pet hair, and the carpet.
Stovetop: It doesn't take much for a cat or dog to bump a stove burner with a paw and cause a fire. Purchase covers for the burners and burner knobs or remove the burner knobs to lessen the odds of a stray paw starting a fire.
Space heaters: A medium-sized dog with a wagging tail can easily knock over a space heater and start a fire. Keep your space heater off and unplugged whenever you are not in the room.
Consider crating your pet, securing her in another room, or using a pet or baby gate to prevent your dog or cat from getting near anything that could cause fire and injury.
2. Double-check basic safety features for your home and pet.
There are some basic steps you can take in your home to keep your family and your pets safe in case of a fire or similar emergency.
Check or upgrade your smoke and carbon monoxide detectors. Make sure you have multiple smoke and carbon monoxide detectors in your home and change the batteries at least twice a year. If your pet is home alone for long periods, you may want to switch to monitored detectors. If a fire starts when you aren't home, the monitored detector will notify the fire department.
Make sure your pet has updated identification. Your pet should wear a collar with an ID tag containing proper and updated information. Should your pet escape the house during a fire and run off, pertinent identification can increase the chances that she will be found and returned to you. Microchipping your pet and updating your contact information with the microchip company is another means to ensure reunification with your pet.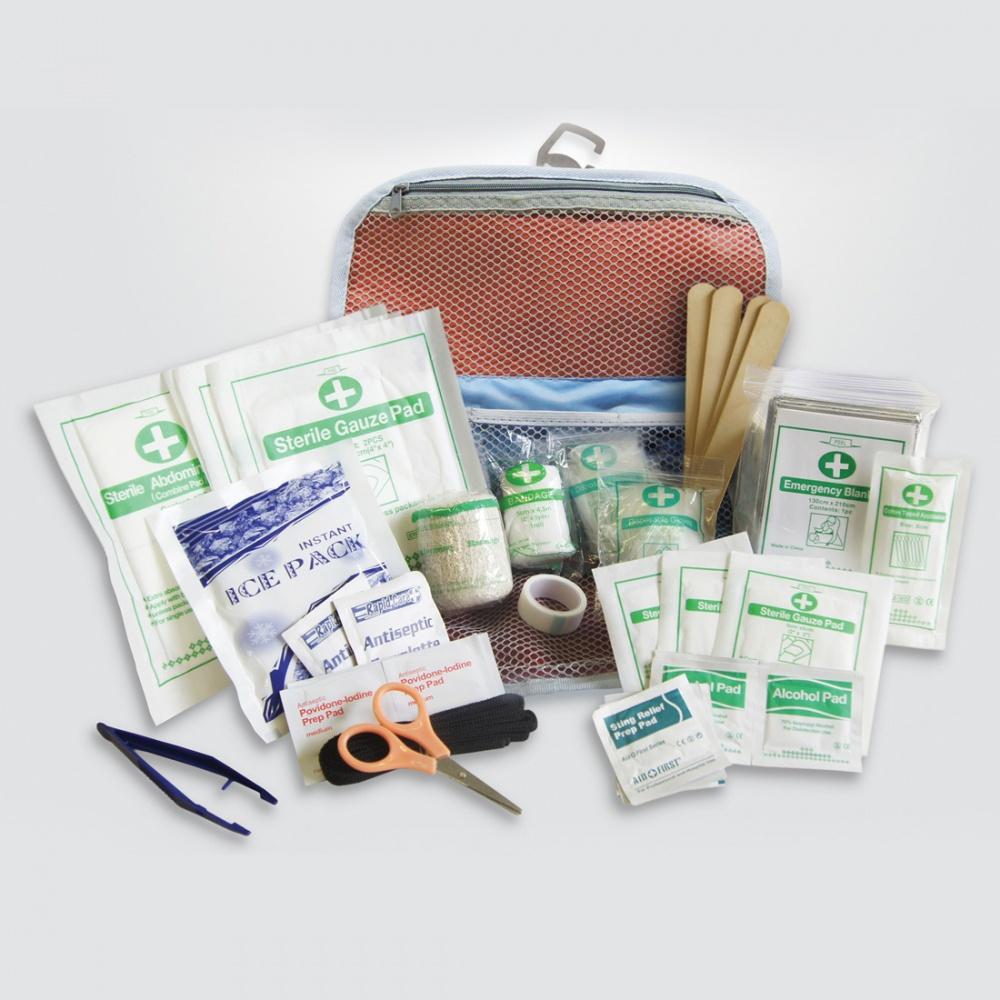 Be prepared with a first-aid kit. A fire or other emergency can result in injuries to your dog or cat. Have a pet first-aid kit packed and ready to go in case your pet needs immediate care or needs to move to a different location for the foreseeable future.
Let first responders know your pet is in the house. Place pet fire and emergency decals on a front and back windows of your home. These stickers indicate what kind and how many pets are in the house. These decals help save search time when first responders arrive at the fire.
3. Know where your pet likes to hide.
When stressed or scared, many pets hide in a place that makes them feel secure from danger. While those spots can seem cute in natural circumstances, they are also important for pet parents to remember should a house fire or other disaster occur.
If you don't crate your pet, you need to know her favorite spots to nap and hide in the home.. In an emergency, knowing where your pet is hiding can help you get hold of her fast so you can both get outside to safety.
4. Create and practice the fire safety plan with your pet.
Remember fire drills back in elementary school? You want to practice the same drills at home with your family and your pets. Follow these steps to create and practice an escape plan:
1. Identify all the exits to plan your escape route. Consider what staircases or windows would serve as appropriate exits should other escape routes become blocked or impassable.
2.Designate a family meeting spot outside the home. Make sure everyone in the household knows where to meet up after escaping from the fire. The meeting location should be a safe enough distance from the house.
3. Place one family member in charge of the pets. By delegating this  responsibility to one person, you allow other family members to focus on exiting the place quickly and safely.
4. Have pet emergency items ready and stored near an exit. If possible, have a leash, a small bag of treats, and a carrier near your primary exit. Make sure these items don't block the path through the room or to the exit. Once outside the home, the scene can be loud, chaotic, and frightening to a pet, and she may try to run. A carrier and leash will keep your dog or cat close at hand.
5. Leave an exit open for access. What should you do if you can't find your pet in a house fire? First, you must leave the house and not attempt to go back inside. Leave an exit open and call your pet from a safe distance outside your home. When first responders arrive, inform them that your pet is still inside and they will do everything they can to save her.
6. Practice, practice, practice. Run through your fire drills and always include your pets in the process. You may even wish to practice exit open access drills so they are accustomed to coming outside to you when they hear their name called.
Take steps today to protect your pet from a house fire.
Set aside time during the fall or winter seasons and assess your fire safety plan for your pet. Where possible, improve your home's prevention tools and up your precaution levels. Having a good fire escape plan — one that you and your pet have practiced — is a lifesaver. With preparation and planning, you, your family, and your pets can escape from a fire with your lives.
References