Cats are desert creatures and have traditionally relied on hunting birds and rodents. They're natural carnivores and require a high protein diet to cover their daily dietary needs. However, now that cats have become household pets, their owners are typically the ones getting dinner. And, any cat owner knows felines can be picky. That said, we believe the best wet cat food will have them salivating. It contains less plant content and offers superior hydration than dry kibble.
Here's what you need to know about the healthiest wet cat food and the top-rated food available today.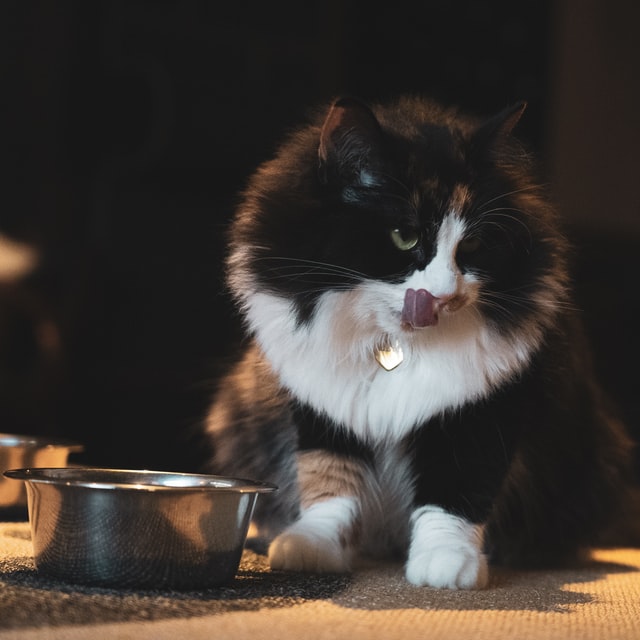 Wet Cat Food Pros & Cons
Cat owners regularly debate the pros and cons of dry vs. wet. The truth is that there are benefits and drawbacks to both. It's always good to provide kitties with variety in their diet.
Pros of Wet Cat Food
Hydration – Dry kibble provides just 12% of your cat's hydration needs, meaning that without wet cat food, kitty needs to drink a ton of water.
Urinary Tract Issues – Neutered male kitties are prone to urinary tract issues. These are mainly caused by dehydration, so the best thing you can do for their kidney health is to seek out good wet cat food.
Better Nutrition – The best canned cat food is nutritionally designed for your kitty. Different formulations can be targeted towards cats at different stages of their lives.
Cons of Canned Cat Food
Less Convenient – The healthiest canned cat food typically needs to be delivered on a schedule. With dry food, it's easy to open a bag and pour it into their feeding bowls.
More Expensive – The best canned cat food brands typically charge a premium simply because the quality of the food is superior to standard dry kibble.
Brushing Required – Brushing kitty's teeth is always vital for good dental health. However, wet cat food leaves a thin film over their teeth, which can be damaging if you fail to brush.
What to Look for in Wet Cat Food
With so many canned cat food options, it can be difficult to figure what the best wet cat food brands are. Begin by looking up the ingredients in each can. There are certain types of ingredients you should always look for.
High Moisture – Hydration is essential. The best moist cat food may contain as much as 75% water.
Named Proteins – Avoid anything that talks about extracts or flavors. Look for a named protein. Typically, you want a highly specific description, such as chicken liver.
Natural Vitamins and Minerals – Kitty needs their vitamins and minerals like us. Look for vitamins and minerals extracted from natural sources.
Formulas for Kitty's Age – Our furry friends' needs change as they get older. The best wet cat food will be aimed at different age groups, such as kittens or seniors.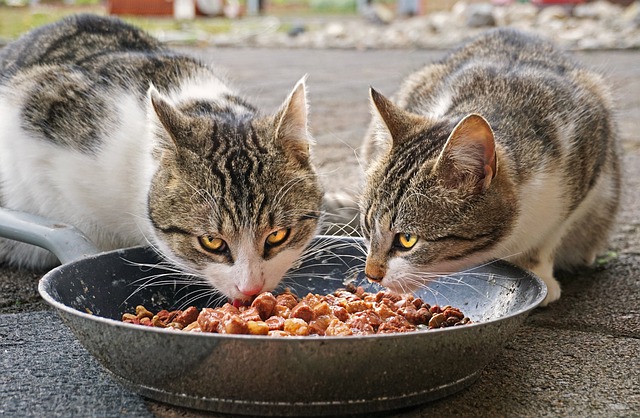 How Much Wet Food Does Your Cat Need?
Determining how much wet food your cat needs will require you to consider several different factors. First, how much does your cat weigh? This value should be your starting point. Obviously a 10-pound cat will need fewer calories than a 15 pound cat and so on.
You should also take into account your cat's body condition. Are they lean and muscular with a large frame? They will need more calories than a cat with a smaller frame. Are they overweight? An overweight cat should be fed based on an ideal weight, not on their current weight.
You'll also want to factor in age and activity level. A growing kitten will need quite a few more calories than an adult or senior cat. Active cats will need more calories than sedentary cats who sleep all day. And nursing cats require more calories to produce milk and stay healthy.
The best and easiest way to determine how much wet food to feed your cat is to ask your veterinarian. He or she can guide you on exactly how many calories your particular cat requires.
7 of the Best Wet Cat Foods?
So what is the best wet cat food for your feline companion?
After looking through hundreds of wet cat food reviews, here are our top picks for the best wet food for cats on the market today.
Purina Pro Plan
Purina Pro Plan foods guarantee a minimum of 40% protein, which is exactly what your kitty needs. It also contains more than one-third of fat, which makes each three-ounce can a well-balanced option for your pet.
Weruva Paw Lickin' Chicken
Weruva is the ultimate wet cat food if your kitty runs towards the smell of gravy. It contains a massive 65% protein, and the fact you can buy it in huge 10-ounce cans means it's good value for money.
Tiki Cat
Tiki Cat is a well-known brand of canned cat food. Unlike other wet cat food, Tiki Cat focuses mainly on fish, which is helpful for picky eaters. It also offers poultry options, with its shredded chicken containing a whopping 77% protein.
Wellness Turkey and Salmon Canned Cat Food
This is some of the best canned cat food around. Wellness contains high-quality ingredients, including large helpings of omega fatty acids and essential vitamins. It includes five different types of meat, so it's perfect for even the fussiest of eaters.
Blue Buffalo Basics Limited Ingredients
All cats are capable of developing allergies as they age. If your cat has certain allergies, Blue Buffalo foods are aimed at kitties who need to eliminate specific ingredients from their food.
It focuses mainly on a single protein source, like duck, which makes it less likely that kitty will have a bad day.
Crave Premium Pates
Do you have a couple of cat parents or siblings? Get rid of messy open cans with Crave Premium Pates. Each 3.9-ounce tray contains two separate servings of high-quality ingredients crammed with protein and low in carbs.
Instinct Original
Instinct is known for its raw foods. However, their canned food is typically packed in broth. Their poultry recipes contain nearly 90% protein, along with 5% fruits and vegetables, meaning your cats are going to get everything they need from a solitary three or five-ounce can.
Conclusion
Figuring out what the best wet cat food is can be difficult. Make sure you get your cat the best, and while you're there, make sure they're protected against any future health problems by taking out a premium pet insurance policy.
Contact Pet Insurance Review to learn more about affordable pet insurance.
References:
Retrieved from: https://www.thesprucepets.com/best-canned-cat-foods-4154237