Pet Wellness Guides > Spoil Them Rotten This Holiday Season - Pet Insurance Review
Spoil Them Rotten This Holiday Season
Posted: 12/12/2022 | BY: Jenna Bruce | Categories:
As you make your gift-giving list this holiday season, don't forget to include your fur babies. Sure, maybe they've been more naughty than nice this year. But did you really like that area rug or your mother's antique parlor chair anyway?
The following gifts will make any pup or kitty super happy this holiday season: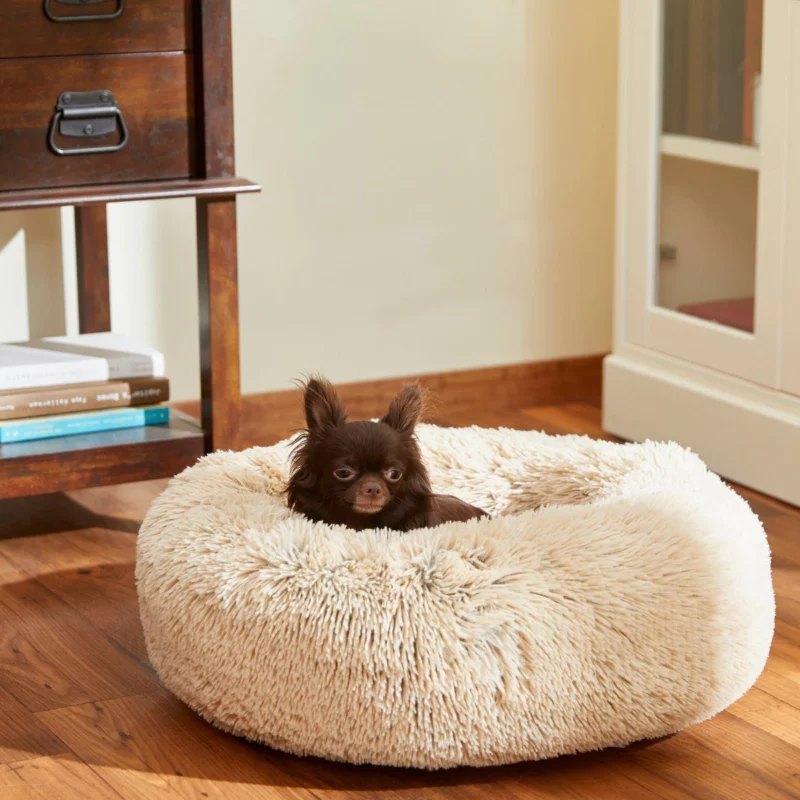 This pet bed has been designed for those fur babies that love to hunker down and snuggle during naptime. The long faux fur mimics animals' fur, while the raised edges create a soft spot to lay their head.
While your dog or cat will love how unbelievably comfy this bed is, you'll appreciate that the bed cover is removable and machine washable. It also comes in two neutral colors to match any décor.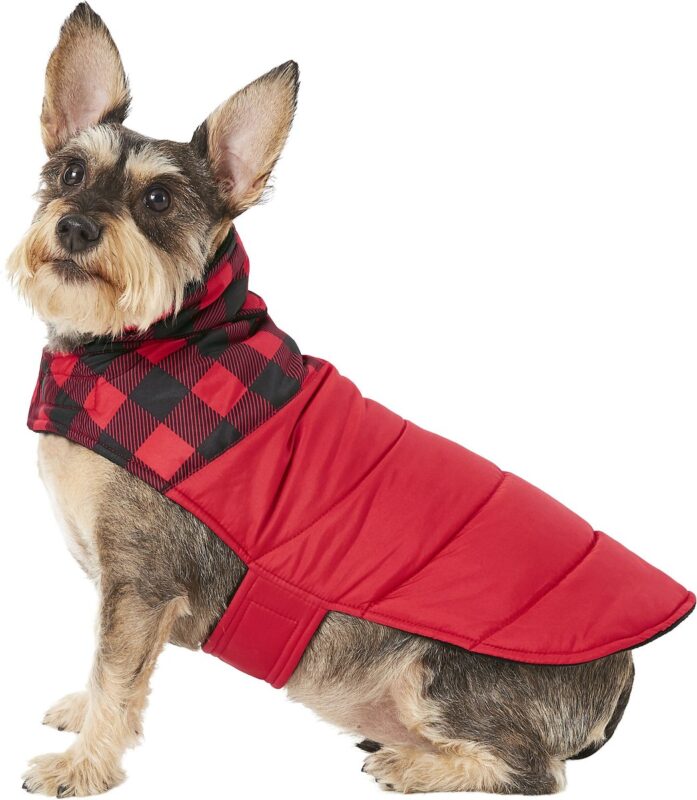 There's no better gift you can give than the gift of style. Okay, and cash. But what's your dog gonna to do with cash?
This insulated plaid coat looks great and will help keep your pup nice and toasty on their walks this winter. Something really great about this coat is that it fastens with Velcro under the chin and chest. That's really convenient because not a lot of dogs like something going over their heads.
Also, this puffer coat is lined with soft fleece and has a water-resistant shell on the outside, so your fur baby can stay dry when it's raining or snowing. And what we really appreciate is the functional design that includes a little covered leash hole. Oh, and it's machine washable for easy cleaning. An all-around winner this holiday season!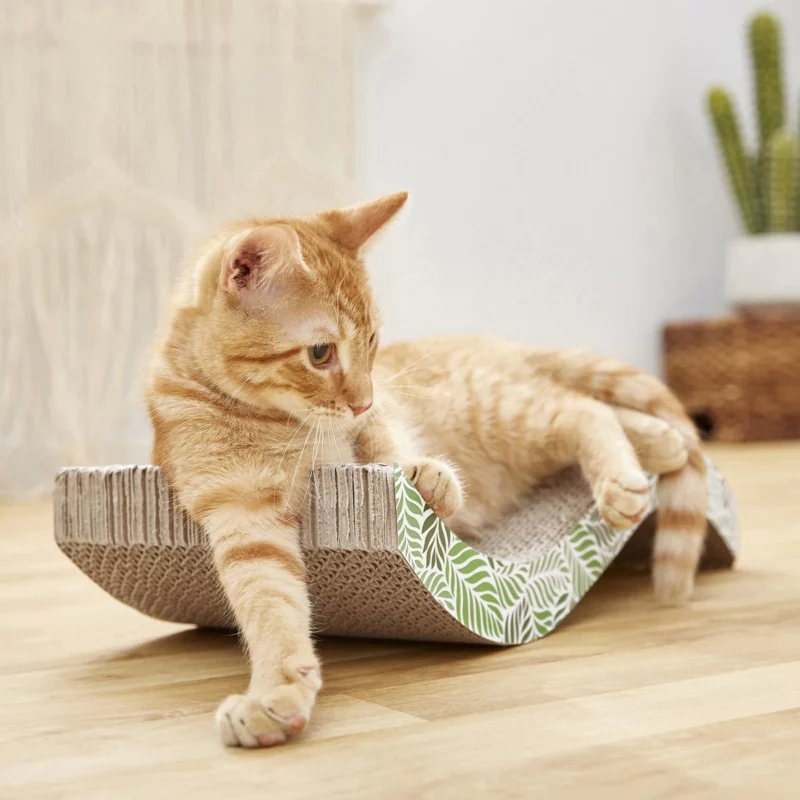 All felines have the urge to scratch; if you don't satisfy that urge, they're apt to shred your furniture. No one wants that. That's why cardboard scratchers were invented. But don't give your kitty the same ol' boring scratcher this holiday season. Let them catch a wave instead!
This scratcher is made with corrugated cardboard that shreds easily, so your cat will leave your furniture alone. It also has a pleasing wave shape, inviting your cat to lounge on it for hours.
The scratcher also comes with a little packet of catnip, which you can sprinkle on and entice your cat to have one fabulous time!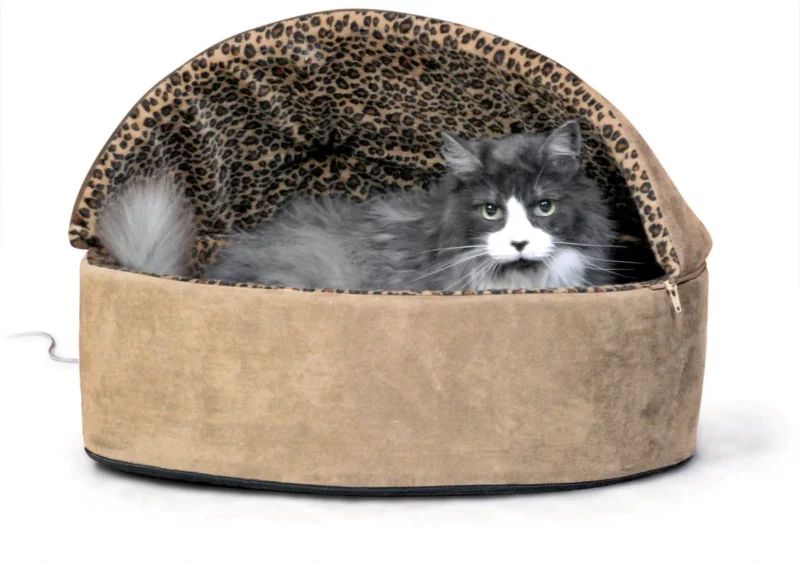 If you're a cat parent, you know they demand even more privacy than a 14-year-old girl. So why not give them the privacy they seek with this awesome hooded cat bed. In addition to being tucked out of sight, this cat bed comes with a dual thermostat heating unit to make the bed nice and toasty. It's absolutely perfect for an older cat that wants to be warm and left the heck alone.
The bed comes in two sizes, so big and small kitties will fit just fine. Plus, cleaning is easy. Simply remove the heater; the cover comes off and is machine washable.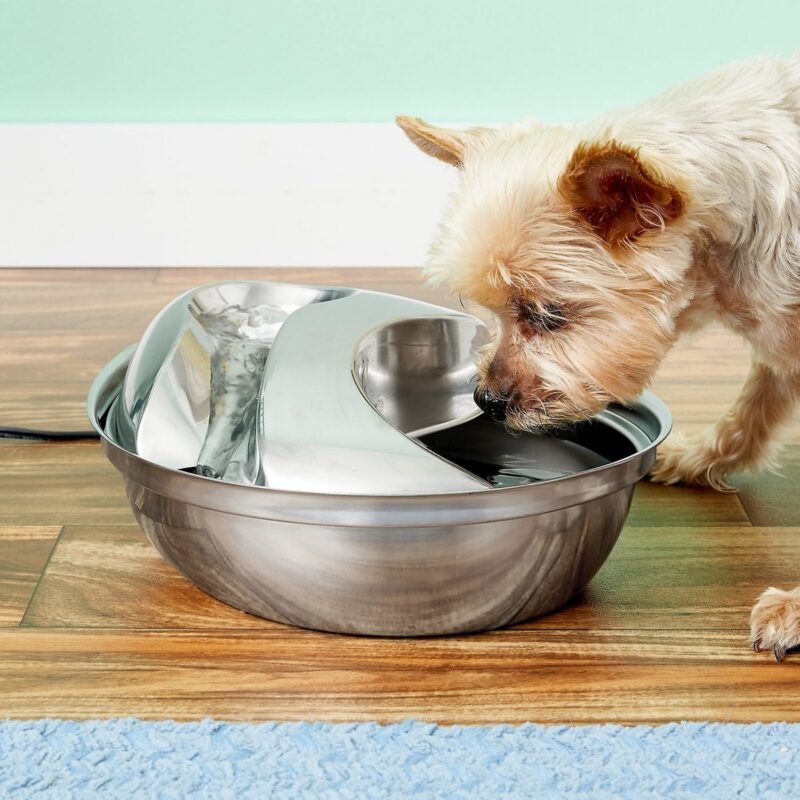 Just like with people, proper hydration is necessary for optimal health in our pets. But some dogs and cats are finicky and won't drink enough water. That's where pet water fountains come in.
Experts agree that fresh, circulating water increases your pet's drive to drink. It's more appealing to your pet because it mimics water in nature. Still, water in nature can be dirty and contaminated. But running streams and rivers offer wild animals clean drinking water.
This stainless steel drinking fountain guards against bacteria buildup, keeping your pets healthy. Plus, the large-capacity tank means you don't have to refill as often. The fountain comes with a replaceable charcoal filter that eliminates a lot of the nasty stuff found in tap water.
As an added bonus, having the sound of a water fountain in your home is calming!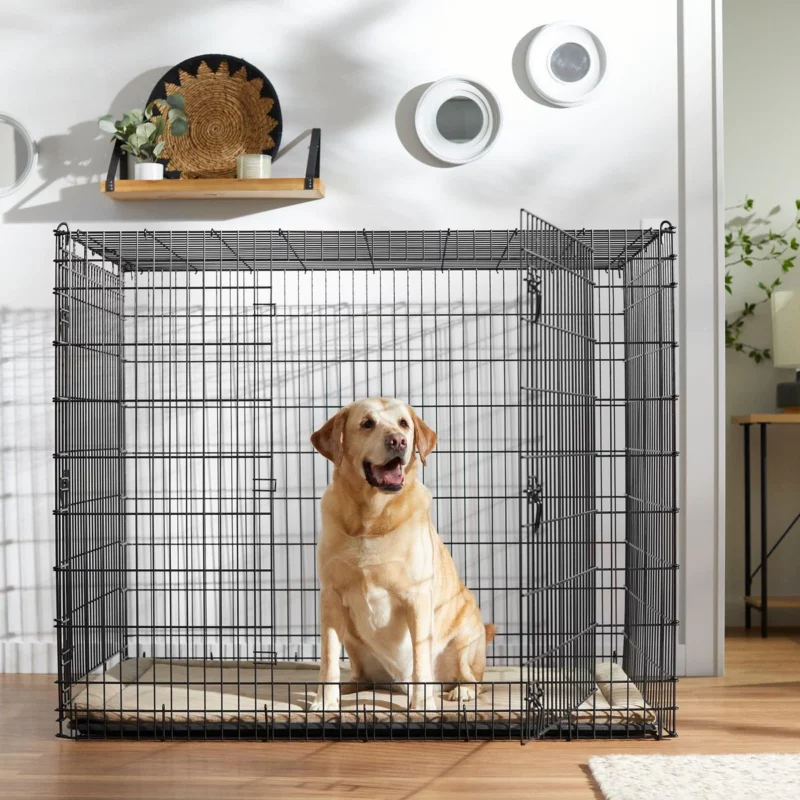 A dog's den is his castle. Or at least, it should be. But sadly, many large dogs are kept in too small crates that don't allow them to stretch out.
Well, that stops today. If you have a large breed dog that needs to be crated from time to time, this extra large 54-inch crate will ensure that they feel safe, secure, and comfortable.
A plastic base covers the bottom wires, and an additional crate mat and bedding can be added for comfort and to really spruce the place up! The front door is large and has 3 latches for a secure lock.
This crate is perfect for breeds over 90 pounds, such as Great Danes, Mastiffs, or Saint Bernards. If you have a big-boned pup, consider adding this crate to their gift list!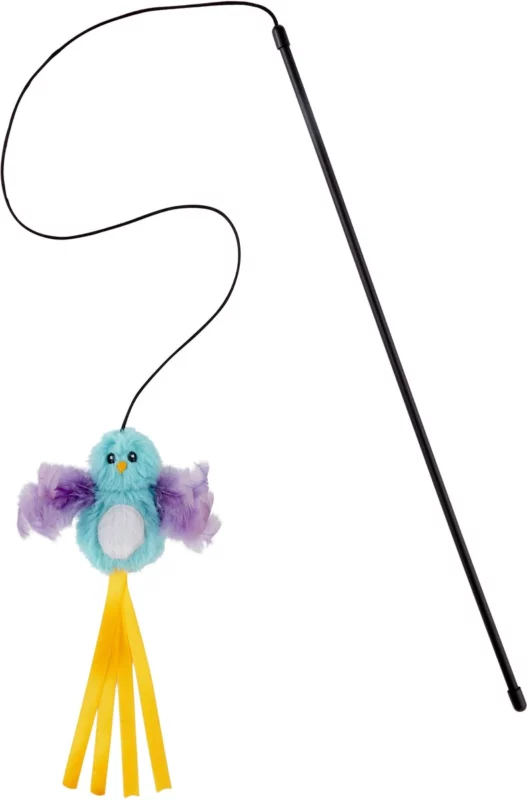 You could put just about anything on the end of a string and a cat will happily chase it. This toy has a cat's favorite items on the end of a string: colorful feathers, crinkle material, and a wee bit of catnip to really get them going!
If your indoor kitty seems a little bored, this is an ideal holiday gift to get them up and playing. The sounds and movement stimulate your cat's natural hunting instincts. The pouncing, kicking, and chasing will begin within seconds of opening this toy! Plus, the interaction will help you two bond even more.
A Long and Healthy Life is the Greatest Gift of All
Pet parents want to spoil our fur babies rotten throughout the entire year. One of the best ways to do this is with a pet insurance plan.
These plans mean you can always provide your pets with the best possible care when an unexpected illness or injury occurs, without wiping out your life savings.