It's not easy watching our dogs get older. As they age, their joints can become stiff and painful with arthritis, just like ours can. Many pups find relief with joint supplements. But which are the best joint supplements for dogs? We'll cover that and more in this blog post, so let's dive in!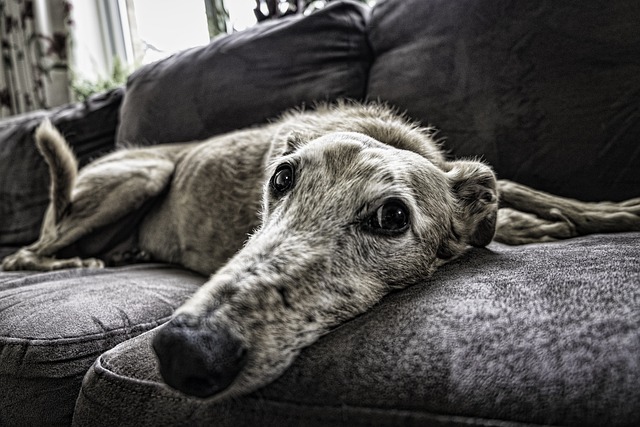 Can Dogs Really Benefit from Joint Supplements?
Senior dogs, who have reached the age of 7 or older, are often diagnosed with arthritis. This is a degenerative joint disease that has no cure. But a quality joint supplement can help reduce the level of discomfort, thereby increasing your dog's mobility and quality of life.
Joint supplements can help:
Maintain mobility

Decrease pain

Reduce inflammation

Encourage new cartilage growth

Prevent cartilage breakdown

Limit disease progression
Symptoms of Joint Pain in Dogs
The most common disease affecting joints in dogs is osteoarthritis (OA). This happens when the cartilage in the joints has worn down due to age and use. When the cartilage has been compromised, the bones of the joint begin to grind together, causing pain and stiffness. 
The following are some signs that your dog may be suffering with arthritis:
Limping 
If you're noticing that your dog seems a bit more lame or limps slightly on your walks, this is a red flag that something may be going on.
Stumbling
As my dog got older, I would notice that he would suddenly lose his footing if there was a slight unevenness on the sidewalk or if there was a tree root in the path. A dog losing his footing more often is a sign they may have joint pain and stiffness.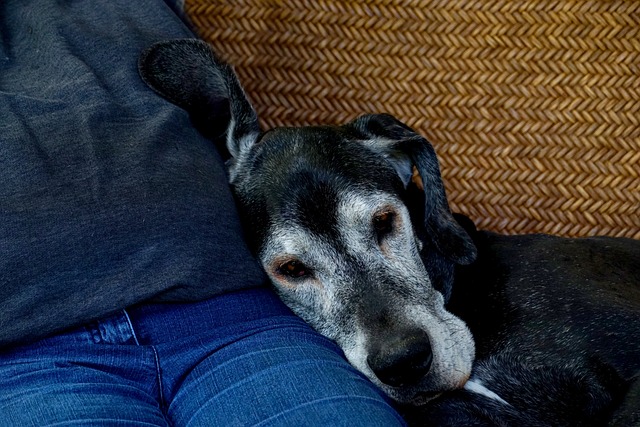 Trouble Getting Up or Down
Young pups can spring into action after taking a nap. But older dogs tend to get up and down far more slowly. If you are "of a certain age," you know that getting up in the morning can be difficult because of stiffness and aches and pains.
Stiffness, especially after lying down, is common among older dogs with joint problems. 
Loss of Muscle Mass 
As joint pain and stiffness increases, a dog's activity level decreases. Soon, there may be a noticeable difference in their muscle mass, especially near their hind legs and hips.
Trouble Navigating Stairs
Have you noticed your dog taking the stairs very, very slowly, or avoiding them altogether? Pay close attention. Senior dogs can often benefit from ramps that help them get in and out of the house easier.
Avoiding Their Favorite Activities
I'll never forget the day I rattled my dog's lead and he didn't come running. It was something that happened every day, multiple times a day for years. When he didn't come, I walked into the other room and he just looked up at me from his bed sadly, as if to say, "I want to go for a walk, but I'm  in too much pain. I can't pretend any more." It was heartbreaking and the moment I knew I needed to get him some help through supplementation. 
If you have noticed your dog is not initiating play or running around or no longer wants to go on walks, it is time to speak with your vet about getting him or her some joint pain relief.
If you notice any of these red flags, it's important to get your dog in to see the vet as soon as possible.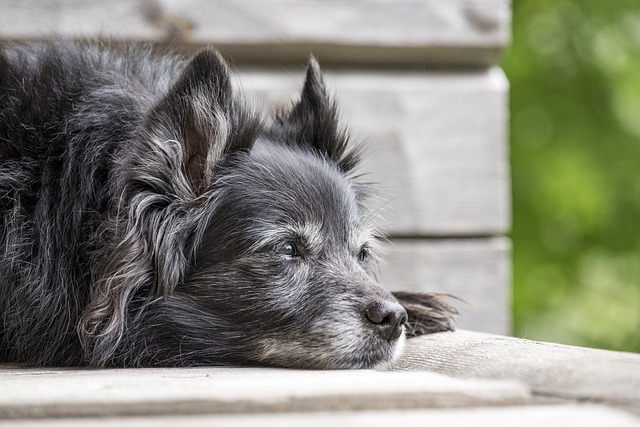 What are the Best Joint Supplements for Dogs?
The best joint supplements for dogs are those that have been specifically formulated with proven ingredients to help the pain and inflammation caused by osteoarthritis. Ingredients may include glucosamine hydrochloride, chondroitin sulfate, omega-3 fatty acids, and MSM (Methylsulfonylmethane), among others.
We've spoken to some of our vet colleagues as well as other pet parents to put together a  list of joint supplements that have been proven to help reduce the pain and inflammation caused by osteoarthritis. As always, speak with your own veterinarian for guidance on the best joint supplements for your dog's needs.
Some of the most popular joint supplements for dogs include:
Nutri-Vet Joint Health DS plus MSM
How To Choose a Dog Joint Supplement
The parameters for an effective joint supplement for humans do not necessarily apply to joint supplements for dogs. When selecting a supplement for your dog, it's important to keep a couple of things in mind: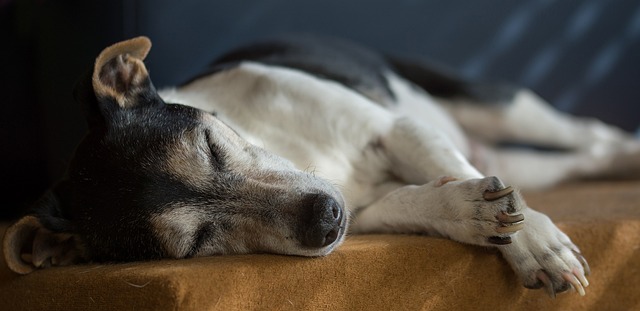 Not all Glucosamine is the Same
It turns out glucosamine sulfate is not effective in dogs, but glucosamine hydrochloride is. Be sure to read the labels carefully.
Also, many glucosamine preparations for people are not effective in dogs as the carrier (capsule or pill coating) cannot be digested by dogs.
Dogs Need the Right Kind Of Omega-3s
There are numerous types of omega-3 fatty acids, but our pup's specifically require EPA and DHA to reduce the inflammatory process caused by OA.
Again, we always suggest speaking with your vet to get some guidance on any supplement you want to add to your dog's diet. 
Final Thoughts
Joint supplements are safe and effective at helping reduce the pain and stiffness of degenerative joint disease in dogs. If your pup has slowed down, is less active and just not enjoying life as they once did, it's time to get them some help. Ask your vet if she recommends any of the supplements on this list. 
A Pet Insurance Plan Can Help Your Dog Age Gracefully
Whether we like it or not, our dogs will age and start to not feel so great. It's heartbreaking to watch, but there are many things we can do to help. Joint supplements are one way to help ease your dog's pain and stiffness.
Another way to keep your dog happy and healthy during her golden years is with pet insurance that also covers wellness care. Many pet insurance policies allow pet parents to add on this coverage which can help them pay for regular checkups, medications, dentals and more.
Take 2 minutes to get a customized quote from a leading insurance provider and help your fur baby start feeling better.
References:
"How to Manage the Symptoms of Canine Arthritis," Retrieved from: https://www.akc.org/expert-advice/health/dealing-with-canine-arthritis/
"Arthritis in Dogs," Retrieved from: https://vcahospitals.com/know-your-pet/arthritis-in-dogs