When it comes to pet parenting, there are a few things that you should always avoid. These blunders can lead to unhappy and unhealthy pets, from making common nutrition mistakes to not providing enough exercise. This post will discuss some of the most common pet parent mistakes and how to avoid them. These simple tips can help ensure that your furry friend lives a long and healthy life.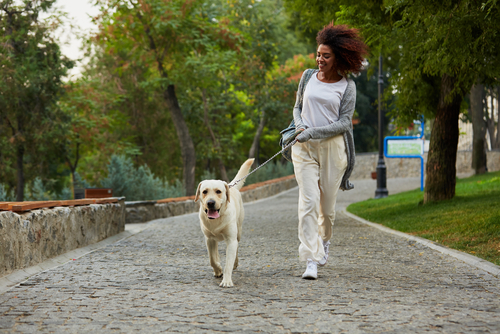 1. Not providing enough exercise.
All pets need some exercise. Whether you own a dog or cat, they all benefit from regular physical activity. Exercise boosts your pet's health and fitness, making it less likely that a dog or cat will develop obesity as they age. Exercise can also help prevent boredom, destructive behaviors, and other behavioral issues. Unfortunately, a lack of adequate exercise is one of the top pet parent mistakes across the spectrum.
Always select an appropriate type of exercise for your pet while being aware of your pet's limitations. For example, a dog may need a walk or jog daily, whereas a cat may only require ten minutes of playtime. You and your pet will enjoy exercise if you find the right type. Each pet has preferences and dislikes regarding physical activity, so try something enjoyable for both of you.
2. Not providing enough mental stimulation.
Dogs, in particular, require mental stimulation in addition to physical exercise. Pets not provided with sufficient physical and mental engagement may become bored and frustrated. Boredom and frustration can lead to chewing, digging, and other destructive activities. You may use interactive toys, training, puzzle feeders, and more to stimulate your dog's mind. You can also use training and physical exercise to keep your dog's mind active and engaged. 
Additionally, pup parents can keep a dog's mind engaged and busy by frequently changing their dog's routine. Provide your dog with plenty of toys and play with him often. You may also seek new adventures by taking a hike or learning new tricks on your daily walk.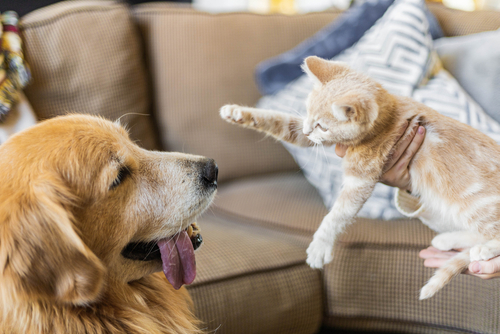 3. Not socializing your pet.
It is critical for all pets to be socialized, but especially for dogs. Puppies should receive plenty of positive social interaction to become confident, well-behaved, and friendly dogs. Insufficiently socialized dogs may become anxious and stressed when placed in certain situations with other canines or humans, resulting in behavioral issues.
Take your pet to various locations, animals, and circumstances from an early age to socialize with them. Consider taking your dog on walks in different places, bringing him to the dog park, or attending obedience lessons or doggy daycare. For cats, this may entail getting used to being around people and other animals, including other cats. Maintain socializing your pet throughout their lifetime to guarantee they remain well-adjusted.
4. Not providing adequate nourishment.
It's vital for pets that are still growing or have specific dietary needs to receive proper nutrition. You can safeguard your pet's well-being and health by feeding them a nutritious diet. Pets should eat the diet recommended by their veterinarian, and the food should have no unnatural ingredients. Unfortunately, many a pet parent opts for convenience and price when it comes to their pet's food, which often means the pet is eating foods with more filler than nutrition. 
Dogs need a diet high in protein and fat, whereas cats require a diet high in protein and low in carbohydrates. Once you know your animal's nutritional requirements, you can start looking for a cat or dog food that supplies them. Pet food choices are numerous. However, not all pet food products are the same. 
You should carefully examine the ingredients of a product before purchasing it and ensure that it does not have any fillers or artificial additives. Choose a pet food product with quality ingredients and avoid artificial additives.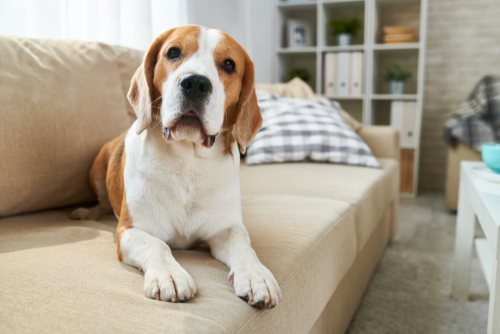 5. Not offering sufficient daily structure.
Pets thrive on routine and predictability. Having a set schedule for meals, exercise walks, playtime, bedtime, and more can help your pet feel secure and comfortable. In addition to providing them with a lot of structure in terms of rules and boundaries, it is also critical that you provide them with a set schedule for everything. This routine will help pets know their owner's expectations and prevent behavioral issues from developing.
Choose a few simple rules to abide by with your pet. Ensure everyone in the household is on the same page when enforcing them. You may wish to set limitations about which rooms your pet is permitted in, whether they are allowed on the furniture, how much noise is permitted, and so on. By enforcing these rules consistently, your pet will come to recognize what is expected of them.
6. Not training or improperly training your pet.
Properly raising a pet requires a great deal of training. Training can assist your pet in learning good manners and obedience, but it can also be a bonding experience. Beginning early and maintaining a consistent approach are keys to successful instruction.
Scientific evidence shows that dogs trained using positive reinforcement live happier lives and have stronger connections with their owners. On the other hand, aversive methods have been shown to affect the welfare of companion dogs adversely. It's clearly essential to your dog's well-being that he be trained with positive reinforcement methods. If you don't feel that you can properly train your pet, reach out to local dog trainers for assistance and lessons. Many trainers will come right to your home to work with you and your dog.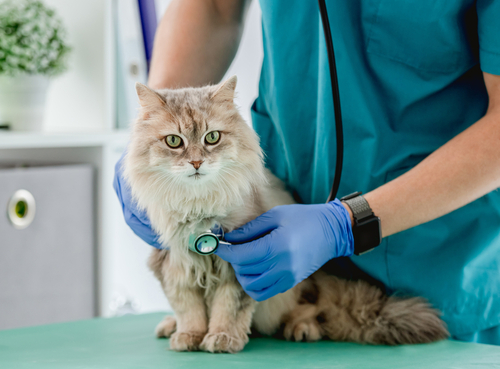 7. Not providing adequate health care.
All pets need to receive regular health care. This care includes annual check-ups, vaccinations, routine deworming, and more. In addition to traditional health care, your pet may need additional health care, such as dental cleanings, specialty diets, or medications, depending on their needs.
Finding a trustworthy veterinarian to provide the best possible care for your pet is crucial. Make sure you research, take your pet in for regular check-ups, and follow their health care recommendations.
Your pets' quality health care doesn't just occur at the veterinary clinic. It also includes the day-to-day and preventative care you provide them at home. Brushing your dog's teeth to prevent future dental problems, treating canine allergies with anti-itch shampoo, or grooming your dog to keep his coat and skin healthy are pet parent responsibilities in the home.
8. Not purchasing a pet health insurance plan.
Pets are expensive, especially regarding veterinary bills or emergency treatment costs. Some pet parents are skeptical of pet insurance policies, but with the rising cost of veterinary care, not having an insurance plan can put you and your pet in desperate situations.  
The truth is that most pet owners don't have a spare $1000 to cover an unexpected pet health expense. That means every day, some pet parents have to choose between household bills and their pet's medical treatments. Unfortunately, too many pets with treatable conditions are euthanized because their owner can not afford their health care.
Pet parents with a pet insurance plan for their dog or cat are proactively working to prevent that scenario from ever happening. An excellent pet health care policy will quickly reimburse owners up to 90% of the veterinary costs. That lets a pet parent worry about what matters most: their beloved pet and family member.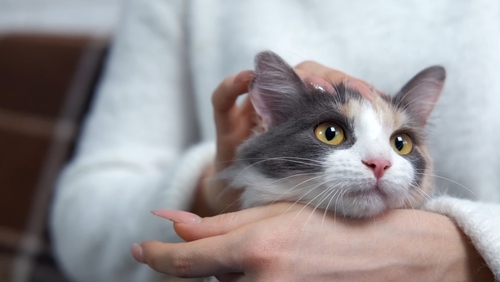 It is never too late to change.
It is never too late to improve how you care for your pet if you have made one or more of these errors. Be gentle with yourself if you've made one or more of these errors. Remember that being proactive, informed, and consistent is essential for providing your pet with everything he needs. If you do the same, you'll give your pet the best chance at a healthy, happy life.
The best move a pet parent can make is a pet insurance policy.
Do you need a pet insurance policy for your cat or dog? Pet Insurance Review is here to help! We'll find you the best available plans from top providers that match your pet's needs and your budget. Don't wait! Get your pet's free quote today.
References:
Disclaimer
The information contained on this blog is intended for informational and educational purposes only and should not be construed as medical advice. It is not a substitute for professional veterinary care. Always consult with your veterinarian before making any changes to your pet's health care or treatment plan.
The authors of this blog are not veterinarians and do not claim to be experts in pet health. The information provided here is based on our own experiences and research, as well as information from reputable sources. However, we cannot guarantee the accuracy or completeness of this information.
We encourage you to do your own research and consult with your veterinarian before making any decisions about your pet's health.