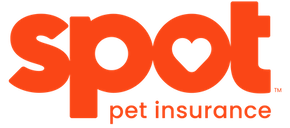 out of 5
Number of reviews 147
Spot is committed to helping pets lead longer, healthier lives by providing pet health insurance with best-in-breed service and high-quality coverage.  This is especially important at a time when vet care is becoming more expensive each year. Spot's focus is to provide pet owners with the tools to help create a world of healthier pets and happier owners. Our pets are part of our pack, and it's important to treat them with the same respect as our human family. A big part of that is to provide proper healthcare for our furry friends and enable a healthy lifestyle for pet families at both ends of the leash. With the costs of today's pet care, having Spot in your corner is helpful for your pet's health and wellness needs. Spot policies help cover a wide range of covered conditions such as accidents, illnesses, medications, diagnostics, exams for covered conditions, and treatment—even alternative therapies. Spot also provides preventative plans, which include dental cleanings, vaccinations, flea prevention and more for a little extra cost! Spot wants pet parents to worry less and play more with their furry family. Discover the peace of mind of having Spot Pet Insurance.
POSTED: | BY: Customer
Everyone should insure their pet using Spot!
POSTED: | BY: Alexa Lynn
Quick, efficient, and comprehensive
This past October, I got my puppy Archie and I couldn't be more in love. Archie is a long-haired Dachsund, and although he is small he is the more energetic, happy little dog. I never envisioned myself with a Dachsund, but when I found this little puppy at the animal shelter I knew I had to have him. When I got home, I looked up health problems Dachsunds are prone to getting and learned that due to their distinct shape they are prone to more issues than other dogs. Archie thankfully has no pre-existing conditions, and I want to make sure he lives a long, healthy life. Regular Vet visits are imperative, whether a puppy or in Archie's later years. I have never bought pet insurance before and was a little nervous. But, after visiting Spot's site, I learned how simple and comprehensive their plans were. I got an immediate free quote specific to Archie. Now Archie never has to be without proper care. Things that stuck out to me: 1. Visit any veterinary 2. Free custom quote specific to Archie 3. Monthly low payments 4. Their goal is to process your claim within 7 days or less, assuming proper documentation is received. This was huge for me since I live on a fixed income. The best feeling is knowing I never have to choose between Archie and the care he needs.
Monthly Cost
Monthly cost varies due to multiple factors including: species, breed, age at enrollment, and postal code.
Coverage
Accidents & Illnesses, Hereditary & Breed Specific Conditions, Exam & Diagnostic Fees, Lab Tests, X-rays, Ultrasounds, Hospitalization & Surgeries, Medications & Therapeutic Diet, Physical & Rehabilitative Therapies, Alternative Treatments, and more! To view a full list of inclusions check out our sample policy here.
Payout Limits
Annual limit of $5,000, $10,000, $20,000, or Unlimited depending on the plan chosen.
Deductible
Age-based annual deductible of $100, $150, $200, $250 or $300.
Age Limits
Dogs: 8 weeks through 10 years, 11 months

Cats: 8 weeks through 12 years, 11 months

Accident Only plan option can be offered regardless of upper age limits
Waiting Period
Accident Only Plans: Next day coverage for eligible accidents

Named Peril Illnesses – 3 days

Accident & Illness Plans – 14 days
Exclusions
The most common types of conditions not covered are pre-existing conditions, breeding or pregnancy care, cosmetic surgeries and wellness coverage (optional wellness plans available as an add-on). To view a full list of exclusions check out our sample policy here.
Spot Pet Insurance is committed to helping pets lead longer, healthier lives by providing pet insurance with affordable and customizable plan options. Plans cover accidents, injuries, illnesses and more, and features simplified reimbursement based on percentage of invoice. Preventive Care is available at an additional cost. Policyholders can use any licensed vet, including coverage eligible mobile and virtual vets. Insurance plans are underwritten by Northbridge General Insurance Corporation and administered by PTZ Insurance Services Ltd. Insurance plans are marketed and produced by Spot Pet Insurance Services, ULC. All Pet Insurance plans have waiting periods, annual deductible, co-insurance, benefit limits and exclusions. Specific products, features, coverage limits, rates, and discounts may vary by province, eligibility, and are subject to change. Medical Conditions that are noted, symptomatic or diagnosed prior to enrollment, or during a waiting period are pre-existing to Coverage and not eligible for reimbursement. Coverage availability varies by province. Not available in Quebec. Preventive Care reimbursements are based on a schedule. Accident & Illness insurance reimbursements are based on eligible treatments and invoice amounts.