There is almost nothing greater than bringing home a new puppy. Overnight your life becomes filled with laughs and incredibly sweet moments. But adding a new puppy to your family is a big responsibility. Puppies need a lot of care and attention to ensure they are happy and healthy. And this is where puppy insurance comes in. A great policy can help pet owners better manage expenses while caring for these new furry bundles of joy.
3 Reasons to Buy Puppy Insurance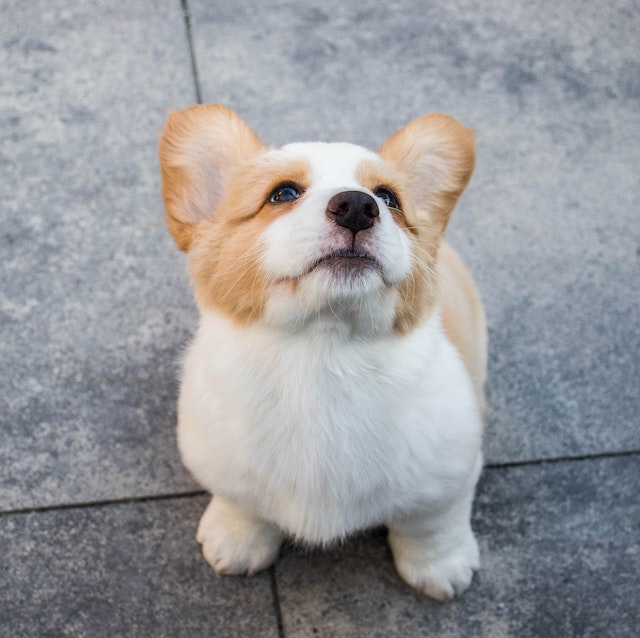 Here are some of the top reasons you should consider getting a pet health insurance policy for your new fur baby:
Accidents Happen
Puppies have boundless energy. And all of that energy can have them getting into a variety of accidents. According to recent data, 1 in 3 pets require emergency veterinary care each year. 1 Whether they swallow something they shouldn't have or sprained a ligament making a jump they shouldn't have, pet insurance offers peace of mind and financial support during any stressful puppy health emergency.
Veterinary Costs are Rising
The average cost of emergency veterinary services ranges between $800 and $1500. 2 Some medical treatments can go even higher.
Puppies Get Older
Many pet owners think pet insurance is for older animals. But insuring a puppy will actually save you money as insuring an older pet will result in higher monthly premiums. Also, most providers will not cover pre-existing conditions. The bottom line is, pet insurance can help you save money while also preserving your fur baby's health and standard of living.
What to Look for in Puppy Insurance
We'll get to some of the top puppy insurance providers, based on our customer reviews, in just a moment. But first, it can be difficult making a decision about pet insurance because each provider offers different coverage, premium costs, reimbursement percentages and annual caps.
Here are some factors to be aware of when shopping for a policy:
Premiums
Pet insurance will typically cover standard accidents and illness and the premiums can range from as low as $11 to $100. Some insurers may also offer quarterly or annual payment options.
Add-Ons and Customizations
You can be covered for as much or as little as you think you may need. Many puppy parents choose to add on wellness coverage to help save on the cost of basics such as routine check-ups, vaccinations, pest prevention, spaying/neutering and microchipping.
Don't Focus on Price Alone
Many pet parents make the mistake of shopping for a policy with an eye toward "cheapest." But focusing on the cheapest premium may mean you get subpar coverage that doesn't really help your baby in their time of need. Work within your true budget and understand that you get what you pay for. Spending less each month means paying more out-of-pocket when an emergency strikes.
Do Your Homework
Admittedly, shopping for insurance is about as much fun as being stuck in traffic. You would much rather be shopping for dog beds and toys instead. We get it. But it's important that you do your due diligence and research and compare providers to get the best policy for your pup.
Top 3 Pet Insurance Providers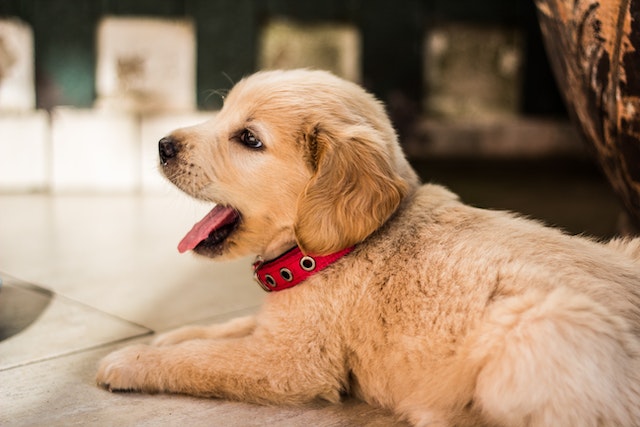 Pet Insurance review is a great resource for pet parents looking to purchase puppy insurance, if we say so ourselves. That's because we have thousands of customers give us their honest reviews for some of the best insurance providers in the market. We take all of those reviews and aggregate them so we are able to rank the top pet insurance providers.
Here are 3 of the best providers for puppy insurance based on honest reviews from pet parents just like you:
When life gives you unexpected veterinary emergencies, make lemonade.  This is a newer provider in the market and one that sets itself apart by using artificial intelligence and behavioral economics to fix all of the broken bureaucracy. Everything is instant with this company and you won't ever have to deal with paperwork.
Lemonade has some of the most cost effective policies on the market, that start at just $10 a month. Their coverage includes accident and illness, and they also offer an optional wellness package.
Reimbursement Levels: 70%, 80%, or 90% of the vet bills after deductible.
Deductible: $100, $250, or $500 annually.
Age Limits: Pets must be at least 8 weeks old to enroll, but the company does not terminate coverage for pets as they age.
So far our customers have given Lemonade 9.8 out of 10 stars. In fact, here's what one happy pet parent had to say about the company:

Fetch offers comprehensive pet insurance and is the only provider recommended by the #1 animal brand in the world, The Dodo. They are trusted by the top no-kill shelters in the U.S. and Canada, and is the exclusive pet insurance provider for AARP members.
Fetch's average accident and illness coverage for dogs is $35/month and $25/month for cats.
Reimbursement Levels: You can choose between receiving 70%, 80% or 90% reimbursement after your deductible.
Deductible: $250, $300 and $500 annually.
Age Limits: Your pup must be at least 6 weeks old to enroll. Fetch does not have any upper age limits so pets can be enrolled at any time. Fetch also does not limit coverage to "accident only" for older pets.
Our customers have given Fetch 9.7 out of 10 stars. One satisfied pet parent recently left this review:

Trupanion has received over 50,000 reviews from our users to date. This provider offers an accident and illness policy for dogs and cats. Pet parents also have the option of adding on policies to cover costs rehabilitation and alternative therapies like acupuncture.
Something that sets Trupanion apart from other providers is the fact they don't have any coverage limits. This is rare in the industry as most insurance companies put a cap on annual or per incident payouts.
Reimbursement Levels: After deductible is met, you will receive 90% reimbursement of your bill.
Deductible: Deductibles range from $0 to $1,000 a year. Be aware, as with human insurance, the lower your deductible the higher your monthly premium will be.
Age Limits: Pets can be enrolled at birth all the way to their 14th year. Once enrolled, they are covered for life.
Our customers have scored Trupanion with a 9.7 out of 10. And here is what one happy pet parent recently had to say:
Is Puppy Insurance Worth It?
Having peace of mind is priceless, as is knowing you can always give your fur baby the medical treatment they need. To get started with your policy shopping, get a free quote from some of the top providers in the market today.
References:
1,2 Hanson, M. Pet Industry Statistics. Updated January 2022. Retrieved from https://spots.com/pet-industry-statistics/
Disclaimer
The information contained on this blog is intended for informational and educational purposes only and should not be construed as medical advice. It is not a substitute for professional veterinary care. Always consult with your veterinarian before making any changes to your pet's health care or treatment plan.
The authors of this blog are not veterinarians and do not claim to be experts in pet health. The information provided here is based on our own experiences and research, as well as information from reputable sources. However, we cannot guarantee the accuracy or completeness of this information.
We encourage you to do your own research and consult with your veterinarian before making any decisions about your pet's health.