You always want to make sure that your furry friend is healthy and happy. What's even better is if you know they are safe from the risk of cancer. Unfortunately, pet cancer is one of the most common and dreaded illnesses, and treatments for this disease are expensive. Thankfully, insurance can help cover the cost of treatments for cancer in pets. What does pet insurance cover? What types of cancer treatment are not covered? Here's everything you need to know about which cancer treatments are covered by pet insurance.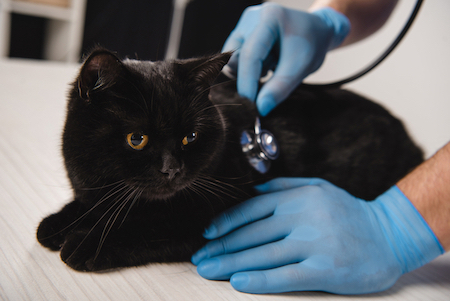 Cancer: A Common and Deadly Disease
The sad truth that many pet parents will face is that their dog or cat has a significant likelihood of developing cancer at some point in their lives. Studies show that 1 in 4 dogs will develop cancer via malignant neoplasia (the uncontrolled growth of abnormal cells and tissues that can lead to a cancer diagnosis). For senior dogs, the statistics are grim: cancer will affect 50% of dogs age 10 or older; it is the number one cause of death in older dogs.
Cats do not fare much better. Cancer affects 1 in 5 cats and usually manifests as leukemia, bone cancer, squamous cell carcinoma, and mast cell tumors. Although cats are less likely to develop neoplasia at the rate of dogs, they have a higher risk as those tumors are 3 – 4 times more likely to be malignant than tumors in dogs.
The reality is that most pet parents have pets who will be diagnosed with cancer, usually later in the pets' lives. The good news is that modern medicine and advanced treatments give dogs and cats a better than average chance to have successful treatments that allow them to have quality life still. Whereas cancer used to be a death sentence for pets, veterinarians now have tools, techniques, treatments, and medications that combat cancer. Appropriate cancer treatment combined with early diagnosis means a pet with cancer can still live a long, happy life.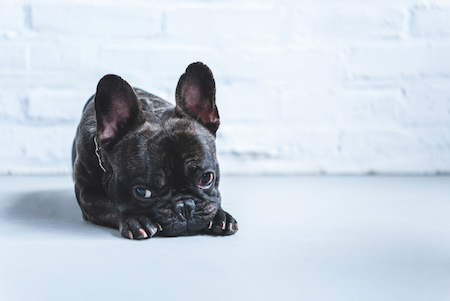 How much does cancer care for pets cost?
Although veterinary care can extended your pet's life, those treatments are expensive. Statistics show that many pets will face cancer at some point, so you'll need to find some way to afford new treatments and medications. How much is cancer treatment costs? The average pet cancer treatment, including appointments, treatments, medications, hospitalizations, and therapies, is roughly $10,000 per pet. Here is a range of costs for these treatment options:
Consultation fees with a veterinary oncologist: $150-$250 per appointment
Biopsy: $150 – $2,400
Radiograph: $120 – $150
MRI: $2,500 – $5,000
Ultrasound: $300 – $500
Anesthesia: $400 – $500
Chemotherapy: $150 – $600 per dose
Chemotherapy course: $3,000 – $5,000
Radiation therapy: $1,000 – $12,000
Surgery: $500 – $6,000
Cryotherapy: $100 – $3000 per treatment
Palliative therapy: $1,000 – $1,800
Bone marrow transplant: $13,000 – $20,000
Depending on many factors, such as the type of cancer, its stage, and your pet's size, the costs of cancer can fluctuate. Regardless, treating your pet's cancer is an expensive and daunting task. Most pet parents are not financially able to spend $10,000 or more on getting the care their beloved furkid needs and deserves. With pet health insurance, you can receive up to 90% reimbursement on cancer care and treatments, saving you money and giving your pet access to the best care possible. That care may extend your furkid's life and give you more time to spend with them.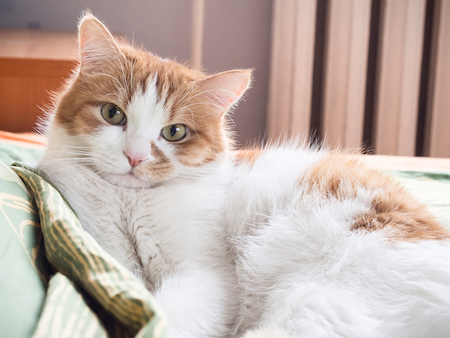 Will pet insurance cover cancer treatments?
Yes, pet insurance cover cancer treatment! Depending on the pet health insurance plan you choose, your pet insurance providers policy can provide these types of cancer coverage:
consultation and exam fees
testing and diagnostics
surgery
chemotherapy
radiation therapy
hospitalization
complementary treatments (alternative therapies)
rehabilitation
follow-up care
Based on the costs listed in the previous section, you can quickly see how much money pet insurance plans will save for your dog and cat's cancer care.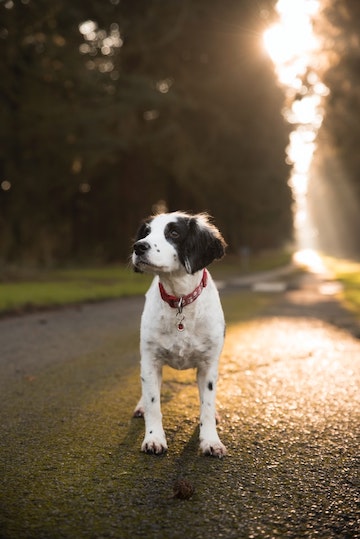 How Does Cancer Coverage Work?
Most pet health insurance providers will cover cancer care for your pet as long as they were enrolled in the policy before diagnosis. Insurers are pretty strict with this rule and finding a provider that will cover preexisting conditions can be extremely difficult if not impossible. That's why it is always recommended you enroll your fur baby when they are young, before they develop any major diseases.
Pet insurance providers offer different types of coverage, but the most common plans are 'accident-only' plans and 'accident-and-illness' plans. Some plans offer cancer coverage automatically in their policy, while others offer coverage as an add-on.
Each time your pet receives a cancer treatment, you submit a claim to your provider. Once your claim is approved, your provider will reimburse you for a portion of the expenses.
FAQs
Q: Can I get pet insurance if my dog has cancer?
A: Unfortunately, providers will not ensure pets that have a preexisting condition. Having said that, you can still purchase a policy that will cover future accidents and illnesses that may arise in the future.
Q: What is the average cost of pet cancer treatments?
A: Of course cost will depend on a variety of factors, so it's hard to pinpoint without specifics. Having said that, a typical regimen that includes surgery and chemotherapy can cost around $10,000. Without a pet insurance policy, most people cannot afford to give their fur baby the care they need to live a longer life.
Is pet insurance worth it?
Some people are skeptical of insurance, and often it's because it appears too expensive on the surface. Others think that their pet will be fine and nothing will happen to them. As caretakers of our pets, who are members of our families, we need to be prepared to give them the best care possible if they cancer occurs.
Care and treatments for cancer run into the thousands of dollars; in some cases, pet owners have had to take on excessive loans or decide not to treat their pets medically. Neither of those options is good, but pet insurance coverage means you won't have to make drastic financial conditions or leave your pet to suffer from the disease.
Imagine your eight-year-old, large breed dog is diagnosed with this disease. The costs of the pet's care and treatment will add up fast. Pet insurance policies will reimburse you for up to 90% of those costs after your deductible. Since there is a likely chance that your pet will have cancer, you can be ahead of the situation by having a policy in place to cover cancer care costs. With access to the newest high-tech treatments, treating cancer in your pup or kitty may keep her at your side awhile longer. You have that option with financial support from your provider.
An insurance policy will cover medical care and cancer treatments for dogs and cats if you purchase the policy before the cancer diagnosis. No insurance companies cover pre-existing conditions, and cancer will be considered just that if you don't have a policy for your pet first. That's why it's a smart move to get your pet insured as soon as possible.
Afford the best veterinary cancer care with a pet insurance policy.
You don't have to face financial stress, and you don't have to choose between treating your pet for cancer or not. Pet insurance can prevent this situation from ever occurring. Consider a pet insurance policy for your pet today before pre-existing conditions happen. Pet Insurance Review finds the best pet insurance companies' policies to meet your needs and budget. Don't wait for a serious illness to happen to your pet! Get a free pet insurance quote today.
References: