You love your pup and want to spoil her rotten. Which is why you often come home from the pet store with bags and bags of toys and treats for her. And while she no doubt enjoys those chew toys and crispy treats, wouldn't she love something a bit more… high-tech? Of course she would! From convenient to healthy to pawsome fun, these high-tech gifts and gadgets are ideal gifts for you and your dog.
1. iDogmate Smart Automatic Dog Ball Launcher Toy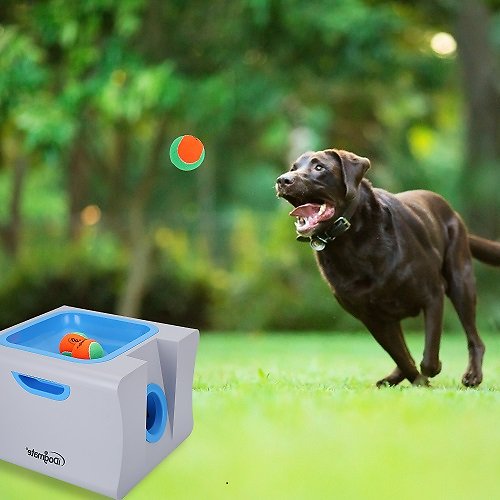 Let your pup run her heart out chasing toy balls while you sit back and enjoy the show with the iDogmate Smart Automatic Dog Ball Launcher Toy. This launcher sends balls into the air at 10, 20, 30, and 35 feet, and has four different distance settings. The felted balls are easy on your pup's teeth and gums, and the toy's rechargeable Li-ion battery lasts for up to 250 ball launches. Quiet and portable, this automatic dog ball launcher toy is perfect for active pups whose pet parents' arms need a break once in a while. Available for small breed dogs, too!
User review: "Within a few minutes of pulling it out of the box our 3 year old lab figured it out. She will not stop playing it. Thankfully it has an off button. She however jumps in front of it the second she knows when it is going to launch. She's already learned the sound it makes and knows when the ball will fly out. She excitedly dances around waiting for it and then at the last second jumps in front and catches it within a foot or so." – Mark K.
2. SureFeed Microchip Small Dog & Cat Feeder
Holiday indulgences can lead to excess…well, everything, and no pet parent wants that for their dog (or cat, for that matter)! If you have more than one dog or cat, and they love to mooch each other's food whenever they get a chance, that can be problematic, and in some cases, unhealthy. Add in a pet parent's stress of keeping food separated from the other pup, and you're looking at a not-so-peaceful holiday season.
Solve your pup food problem with the SureFeed Microchip Small Dog & Cat Feeder. You can program this feeder to open only for a designated pet by reading the pet's microchip ID or by using the included RFID collar tag. Programmable for up to 32 pets, this feeder is ideal for dogs on restricted or prescription diets.
User review: "I have 2 of these feeders. One for my cat and one for my dog. They are great for keeping them from eating each other's food. Very short learning curve for them both also. I will be buying another one when I get another dog." – FurbabiesMom
3. Wyze Cam Pan 1080p HD Pet Camera With Live Stream & Pan, Tilt & Zoom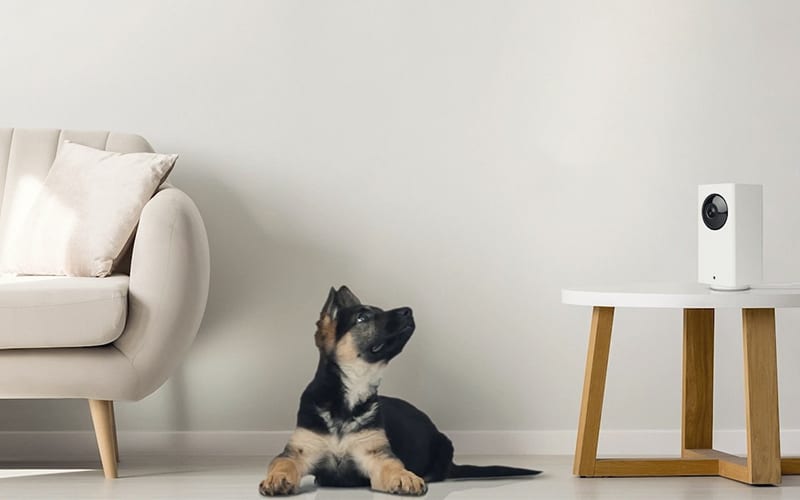 We've all secretly wondered what our pups do when we're not around, and now you can find out. The Wyze Cam Pan 1080p HD Pet Camera connects easily to your mobile device and lets you peek in on your pets from anywhere. The camera rotates vertically and horizontally, allowing you to watch your pet from across the room. It features a two-way audio component so you can speak to your pet and remind her how much you love and miss her, and could she please get off the couch? The Wyze Cam Pan Camera also includes a night vision option so you can check in on your pup's nocturnal adventures.
User review: "I purchased this camera as I have a dog with severe separation anxiety and will have to be gone from home a few hours a day. This camera allows me to watch him and his surroundings, talk to him, record, take pictures, etc. It's AWESOME. The camera quality is AMMMMAAZING for the price point and it has the ability to tilt and rotate. It seriously was 100% worth the investment. Even when he's gone, I'll probably never NOT have one. It brings me such peace of mind." – TimWatch22
4. SportDOG YardTrainer Training Dog Collar, Model 300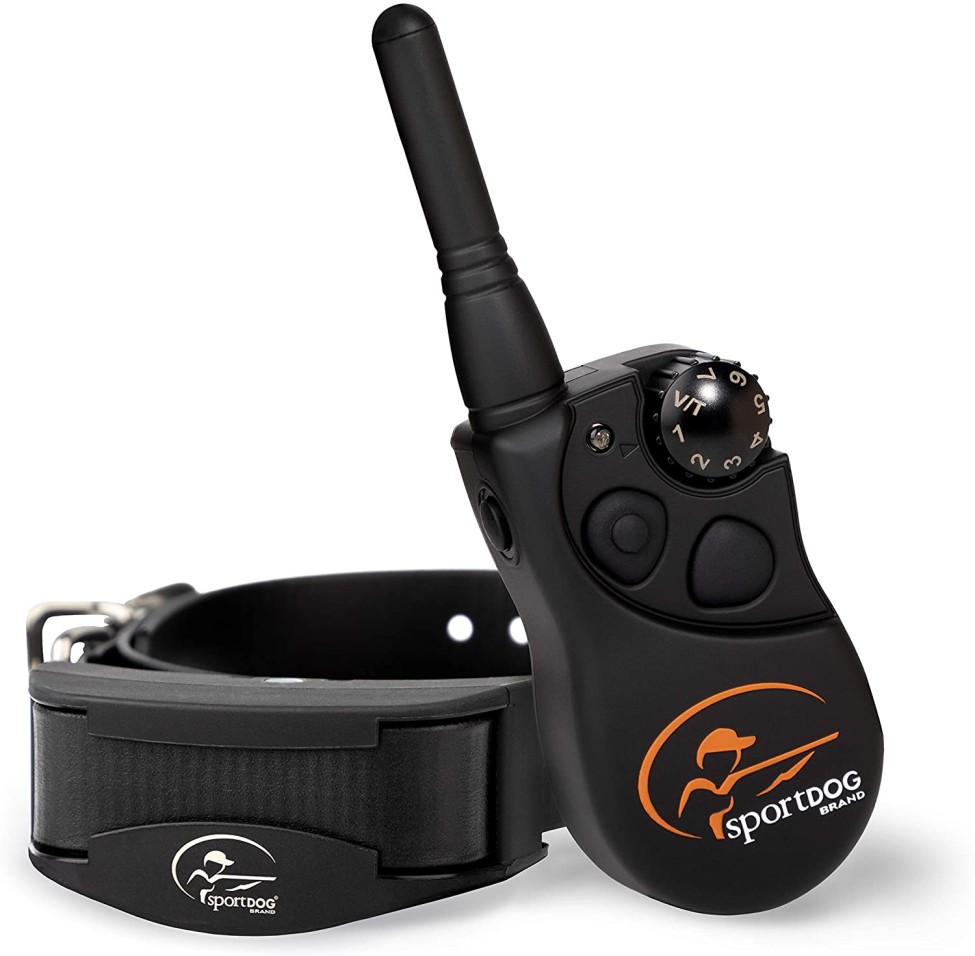 Do you have a sporty, athletic dog who could use a bit more training? Look no further than the SportDOG YardTrainer Training Dog Collar, Model 300 for your pup parent training needs. This training collar includes an introductory system for dogs 8lbs. or more , a 300-yard reception range, and a water-resistant transmitter and waterproof receiver. Correction options include eight levels of tone and static options and a tone-only button. With long-life NiMH rechargeable batteries, the SportDOG YardTrainer collar will make sure that you and your pup are always ready for a training session.
User review: "My dog responded to the warning tone immediately. We've used it to train him to keep him in the boundary of our front yard and it's worked wonders!" – RacTo
5. RelaxoPet Pro Dog Relaxation System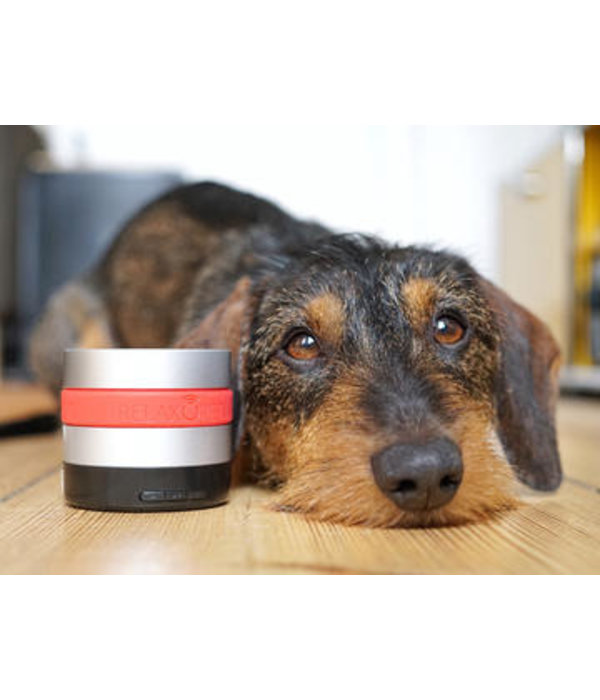 Do the holidays make your pup stressed? Does she hide under the bed when the tree goes up, or when company stops over? Or is your pup a little shy and anxious naturally? Help your dog chill out with the RelaxoPet Pro Dog Relaxation System. This compact system produces high-frequency vibrations, nearly silent to the human ear, that work on your pup's subconscious to calm her down and stop the stressors in her environment.
With a movement and noise sensor, this relaxation system will automatically turn on for your anxious pup, even when you're not at home. Small and portable, you can take the RelaxoPet Pro Dog Relaxation System with you and your pup to the veterinarian's office or on other travel adventures. It's ideal for dogs who suffer anxiety from fireworks and thunderstorms — or holiday chaos and visitors.
User review: "I have a 7 pound very hyper Toy Yorkie. I had seriously reservations about this working for my dog. Well, it worked! I pretended to leave the house and left the RelaxoPet PRO Dog on. I waited a little while and when I checked on him he was laying in his bed completely content. Ever since that day I have been using it when I leave the house and he is doing great!" – NaeL
Deck the paws with awesome high-tech gifts!
Celebrate the holiday season with your four-legged furkid and buy her a gift that will benefit you both. Sharing is caring, especially with your beloved dog, so count your four-legged blessings this season and spoil them rotten.