Burmese cats are playful and very intelligent animals. They are also highly sensitive, seemingly able to pick up on our moods and emotions. If you have a Burmese or are thinking about bringing one into your life, you're probably wondering about the Burmese cat lifespan. Just how many years can you expect to spend with your fur baby and what can you do to ensure your Burmese lives the longest and healthiest life possible?
Keep reading to find out!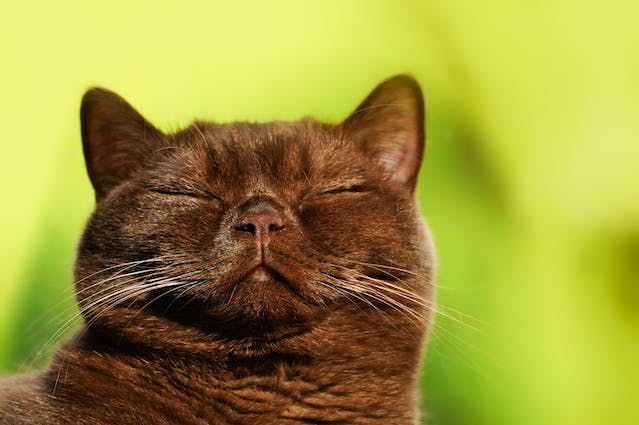 What's the Average Lifespan of a Burmese Cat?
The average lifespan for cats in general is between 12 and 14 years. The Burmese cat lifespan is between 10 and 16 years. But these are just averages. While genetics do play a role in lifespan, lifestyle has far more impact. This means there are things you can do to help your fur baby beat the odds and surpass the average burmese life expectancy.
We'll get to those in just a minute but first…
Common Burmese Health Issues
It's important that cat parents know the specific health conditions their fur baby may be prone to. By educating yourself, you can know what signs and symptoms to watch for. The sooner these health conditions are diagnosed and treated, the better the health outcomes.
Here are some of the most common Burmese health issues:
Dental Disease
Cats in general are prone to developing dental disease, and Burmese are no different. As they age, a cat's teeth and gums can become inflamed and infected. If left untreated, this can lead to tooth loss.
In addition, poor oral health can impact a cat's overall health. When the mouth infection is left to fester, it can get into the bloodstream where it travels and affects organs. This often leads to liver, kidney and heart disease in both dogs and cats.
Upper Respiratory Tract Disorders
Cats are susceptible to upper respiratory infections (URIs) caused by viruses or foreign material, such as a blade of grass, that can become trapped behind the soft palate. URIs can quickly turn into pneumonia of the lungs, so any time your cat is sneezing and has colored discharge from their eyes or nose, it's important to bring them into the vet to be checked out.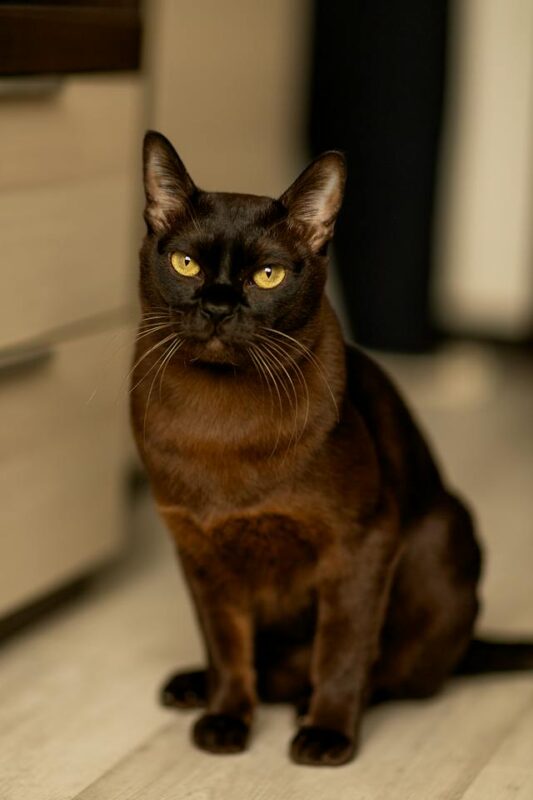 Diabetes
Diabetes can develop in all cat breeds, but it is often seen in Burmese cats. The disease is a result of a cat's pancreas not producing enough insulin, the hormone that keeps blood sugars at a steady level. 
Diabetes also sometimes develops when a cat has been on steroid medications for a long period of time. This can impact insulin production. 
Signs and symptoms of diabetes are an increased hunger or thirst and/or weight loss. 
Diabetes can usually be managed through daily insulin injections, weight management and diet control. And even better news, diabetes in cats can sometimes be reversed if caught early. Another reason to get your cats to the vet anytime you notice anything is "off'.
Kidney Disease
Like human kidneys, cat kidneys are responsible for filtering waste products out of the bloodstream and into the urine. The kidneys can become diseased through a variety of means. Infections and tumors, for instance, can decrease kidney function. 
Chronic kidney disease (CKD), which many cats develop as they age, slowly deteriorates kidney function over time. Chronic kidney disease can usually be managed through a special diet and IV fluid therapy. Many kitties with CKD can live for many years.
How to Help Your Burmese Cat Live a Long and Healthy Life
So how can you ensure that your Burmese cat beats the odds and lives to a ripe old age? By following some specific guidelines:
Wellness Checks
As our pets age it's important to bring them in for a wellness check at least once a year, though twice is recommended by most vets for older cats. This is particularly true with cats, as they tend to be more stoic than dogs and hide when they are in pain. You may not see any outward signs of disease but that doesn't mean one isn't developing. A wellness check should include a full blood panel so your vet can see any health issues that may require treatment. Again, the sooner a health issue is discovered, the better able you will be to treat it and keep your kitty alive and well for years.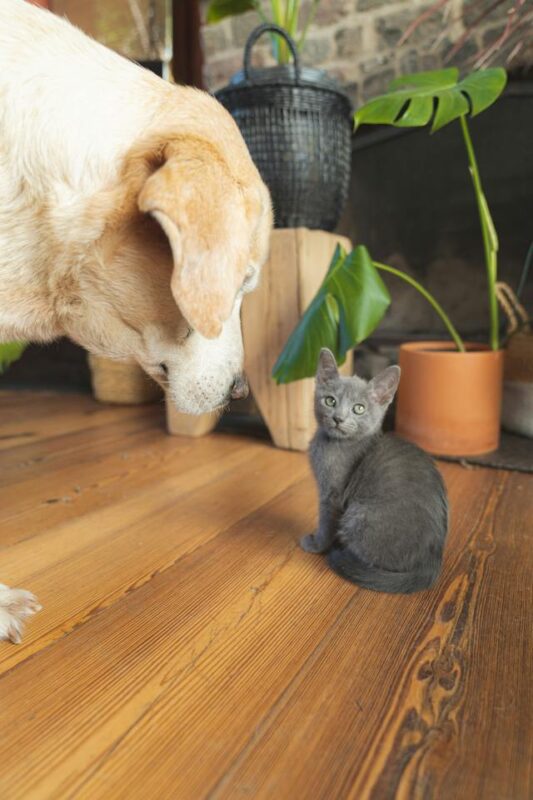 Keep Your Fur Baby Inside
Indoor cats tend to live much longer than outdoor cats. That's because the outdoors is full of dangerous elements such as infectious disease, pesticides, animal attacks and speeding cars. Your cat may beg you to go outdoors, but keeping them inside is really best. If your budget allows, you may want to build an outdoor catio, where your cat(s) can enjoy outdoor time safely. Or if you have a screened-in porch, that can be a great spot for an afternoon nap in the sun!
Spay or Neuter
Spaying and neutering is about more than decreasing the pet population problem. It can actually help your fur baby live longer. A study by Banfield Pet Hospitals concluded that spayed female cats lived 39% longer and neutered male cats lived 62% longer. These surgeries help to decrease the chances of certain reproductive cancers. In addition, intact cats are more likely to try to escape the home and roam in search of a partner. This is when many animals become lost and severely injured. 
Keep Them Hydrated
Many cats do not drink enough water, which doesn't help decrease their odds of developing kidney disease. Proper hydration is definitely key for cat health. But how do you encourage a cat that just isn't a big drinker? Most cats aren't fond of stagnant water so consider adding one or two cat drinking fountains to your home or keep a faucet dripping for them. If your cat eats mostly dry kibble, think about adding wet food to their diet to increase water consumption. And as always, we recommend you speak with your vet before making any dietary changes.
And speaking of dietary changes…
Better Nutrition
That old saying you are what you eat applies to our feline friends as much as it does to us. Proper nutrition is key to good health for cats. Sadly, many cheap commercial foods on the market have fillers and things cats don't need. Cats are obligate carnivores, which means they can only get nutrition from animal fats and protein. They do not need corn, rice or soy, or other carbohydrates to thrive. If you're not sure what is the absolute best diet for your fur baby, speak with your vet who can guide you on what to feed and how much.
Dental Care
As we mentioned, cats are prone to developing dental disease as they age. If not treated, this can lead to other conditions developing such as kidney, liver and heart disease. Most cats over the age of three will develop some form of dental disease. Be sure to bring your cat in for a dental checkup and professional cleaning. After this cleaning, you can try and brush your cat's teeth yourself at home. Your vet can show you how (always use pet-friendly toothpaste NEVER human toothpaste as it can be toxic to our pets). If your fur ball refuses to cooperate, be sure to give them dental treats to scrape that tartar and plaque away.
Enroll Them in Pet Insurance
Did you know that 1 out of 3 pets will experience a medical emergency every year? Are you financially prepared to pay for care, even if that bill is in the thousands of dollars?
Many cat parents have discovered the benefit of enrolling their fur baby into a pet insurance plan. For cats, plans start as low as $10. Some plans will reimburse for as much as 90% of the vet bill. That can really bring peace of mind.
If you're interested in pet insurance but don't have a clue which provider is the right one for you, here are the top providers based on reviews from pet parents just like you:
Top Pet Insurance Providers of 2023
FInal Thoughts
The Burmese cat lifespan is usually between 10 and 16 years. While genetics plays a role in lifespan, there are many things you can do to help your fur baby live a long life!
References:
Disclaimer
The information contained on this blog is intended for informational and educational purposes only and should not be construed as medical advice. It is not a substitute for professional veterinary care. Always consult with your veterinarian before making any changes to your pet's health care or treatment plan.
The authors of this blog are not veterinarians and do not claim to be experts in pet health. The information provided here is based on our own experiences and research, as well as information from reputable sources. However, we cannot guarantee the accuracy or completeness of this information.
We encourage you to do your own research and consult with your veterinarian before making any decisions about your pet's health.