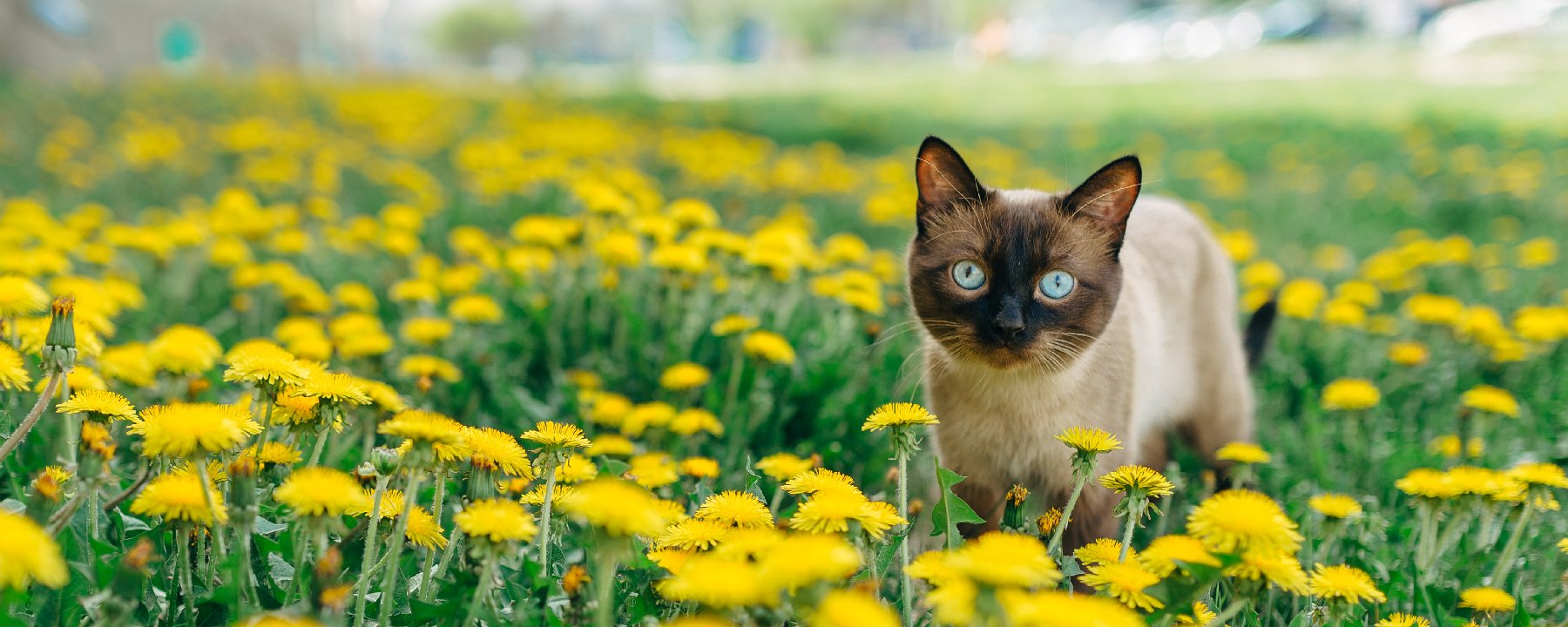 Siamese Cat Breed Profile
Pet Profile
Best suited to quieter households with smaller living spaces.
Medium (30cm to 38cm)
Typically weighing between 3kg and 6kg
9 to 15 years life expectancy
Siamese cats are an inquisitive, affectionate breed. If you're in need of a new best friend to shower with love and affection, then this could be the perfect cat for you! These beautiful felines are intelligent, vocal, and very loving.
Siamese cats love being the center of attention and getting all the love and affection they can from their owners; which they'll make sure they get with vocal displays.
Siamese cats often have huge personalities, making them entertaining companions. They do well with other pets and children because they are such a social domestic cat.
Their high-energy, active, lifestyle continues into their senior years. Siamese lives until around age 15, reaching senior status at age 12.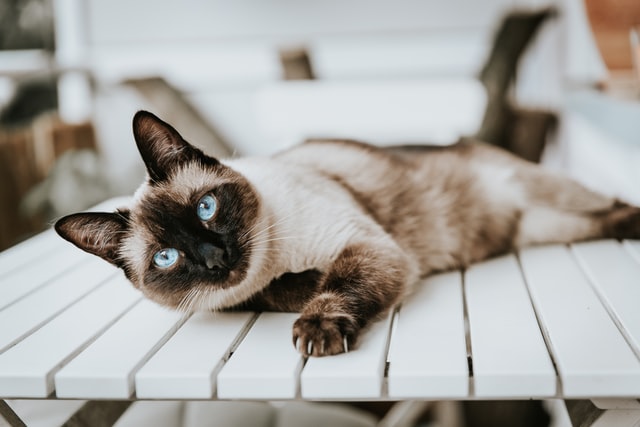 History of Siamese
The Siamese cat originates from Thailand, or Siam as it was called at the time. The Siamese breed was extremely exclusive. It is said that only the King and royal family were permitted to own one.
Siamese cats are depicted in ancient manuscripts, but it wasn't until the nineteenth century that they were officially recognized in the Western world.
Siamese cats are a natural breed, which means their pattern originated from a genetic mutation. The Siamese cat breed has been used in creating many other popular cat breeds such as the Balinese, the Himalayan, the Havana Brown, the Tonkinese, and the Oriental.
The Siamese cat is a breed recognized by all cat associations, and the International Cat Association even recognizes the Thai, also known as an old-style Siamese.
Appearance
Siamese cats have a medium-sized, muscular body with a graceful and elegant build. They have a short, fine coat that comes in several color variations, including seal point, blue point, chocolate point, and lilac point. The color points refer to the darker coloration on their ears, face, paws, and tail, while the rest of their body is lighter in color. Siamese cats have vivid blue almond-shaped eyes that are one of their most recognizable features.
Temperament
Siamese cats are known for their extroverted and social nature. They are highly intelligent, curious, and affectionate cats that enjoy being around their human companions. Siamese cats love to be involved in their owners' activities and are often referred to as "velcro cats" because of their tendency to stick closely to their favorite humans. They are known for being talkative and vocal, using their distinct voice to communicate with their owners.
Personality Traits
Siamese cats are often described as being active, playful, and mischievous. They enjoy interactive play sessions, puzzle toys, and mental stimulation. Siamese cats thrive on human interaction and may become bored or lonely if left alone for long periods. They are typically good with children and other pets if properly socialized from a young age.
Care and Maintenance: Siamese cats have a short coat that requires minimal grooming. Regular brushing with a soft brush will help keep their coat clean and reduce shedding. They are generally a healthy breed with no specific breed-related health issues. However, like all cats, they should receive routine veterinary care, including vaccinations, regular check-ups, and preventive measures against fleas, ticks, and worms.
Training
Siamese cats are highly intelligent and trainable. They can learn tricks, use litter boxes easily, and respond well to positive reinforcement training methods. Siamese cats are known for their ability to walk on a leash, and some individuals can even learn to play games like fetch.
Conclusion
Siamese cats are a popular breed for those seeking an intelligent, social, and affectionate feline companion. They thrive in environments where they receive attention, mental stimulation, and companionship. With their striking appearance and engaging personalities, Siamese cats have charmed cat lovers around the world for many years.
Exercise And Nutrition of Siamese
Siamese cats are often very playful and energetic animals, however, due to their lean physique and smaller frame they are more at risk of developing obesity. Ensure your cat is not being overfed and is having regular playtime sessions with you and the rest of the family.
If you are concerned that your Siamese cat is already overweight, take them to your vet and they will be able to give you dietary advice on how to get them back down to a healthy weight.
Siamese cats are very intelligent animals, and so they will easily get used to a feeding time schedule, so make sure you have a regular feeding schedule so as not to cause your cat any anxiety in your cat.
Siamese cat breeds have different nutritional needs from other cat breeds. They have a lean and muscular body, so they generally need more protein and less fat in their diets to avoid weight gain.
Common Health Problems And Illnesses Of Siamese
Due to the fact that they are prone to certain illnesses, it's important to get cat insurance for your Siamese kitten as soon as possible to ensure that any conditions that develop will be covered by your policy.
Fun Facts About Siamese Cats
A Siamese cat once gave birth to a litter of 19 kittens! Usually, their litters are between 4-6 kittens. This litter still stands as the world's largest litter of domestic cats!
James Dean owned a Siamese cat – given to him as a gift by Elizabeth Taylor.
In Thailand, Siamese cats are called wichien-matt, which can be translated to 'Moon Diamond'.
Many Siamese cats aren't able to digest lactose, and sugar found in dairy products. Milk shouldn't be given to this breed, as it can cause some stomach upsets!
A Siamese pair was featured in the movie "Lady And The Tramp" with a song that goes, "we are Siamese if you please. We are Siamese if you don't please." This song is said to describe the personality of Siamese perfectly because they are a talkative and opinionated cat breed.