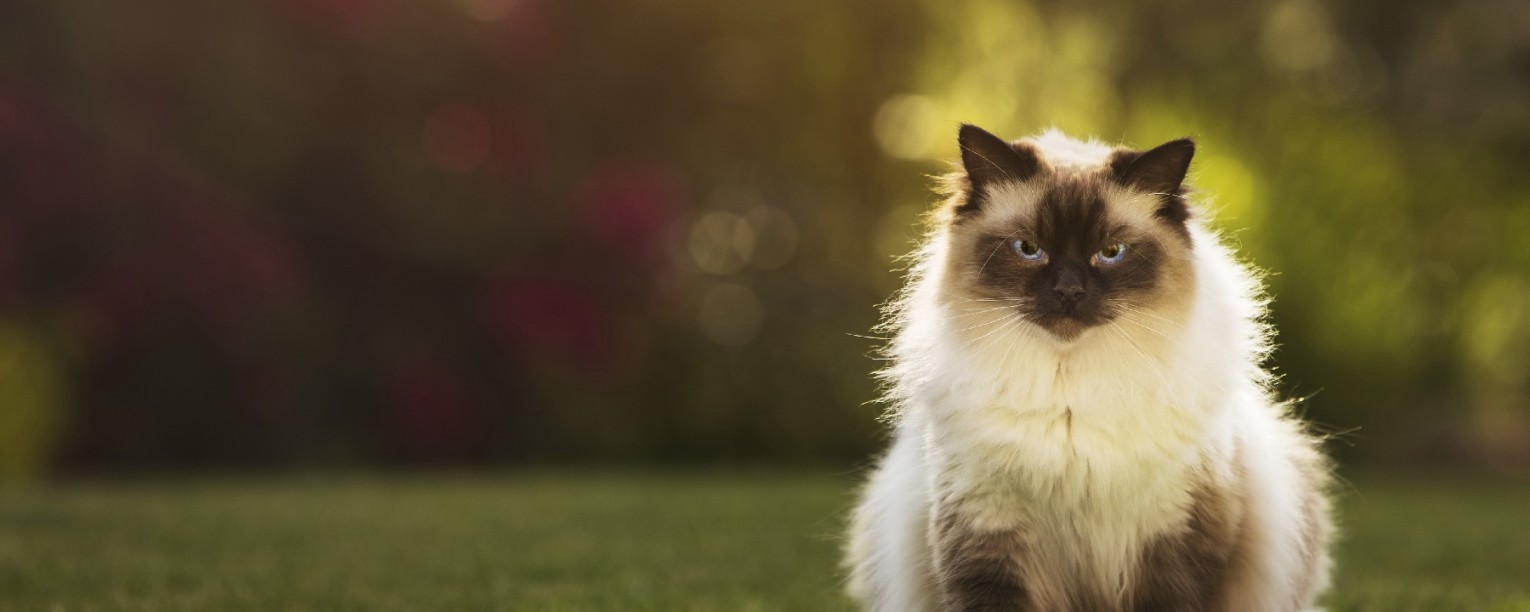 Ragdoll Cat Breed Profile
Pet profile
Perfect for owners looking for cat who is both affectionate and intelligent
Large (30cm to 50cm)
Typically weighing between 4kg and 8kg
15 to 20 years life expectancy
The Ragdoll is an affectionate, sociable, and intelligent breed that's fast becoming an American favorite! They are considered kid-friendly and good other pets, the Ragdoll cat breed is a perfect pet for almost any home.
The ragdoll breed is known for its affectionate nature, loving nothing more than to follow its owners around the house, snuggle up with the family, and be cuddled.
Ragdolls are known as the cat breed that thinks they are a dog. They are a very sociable cat breed that will come when called. Ragdolls were originally bred for their outgoing and lovable personalities.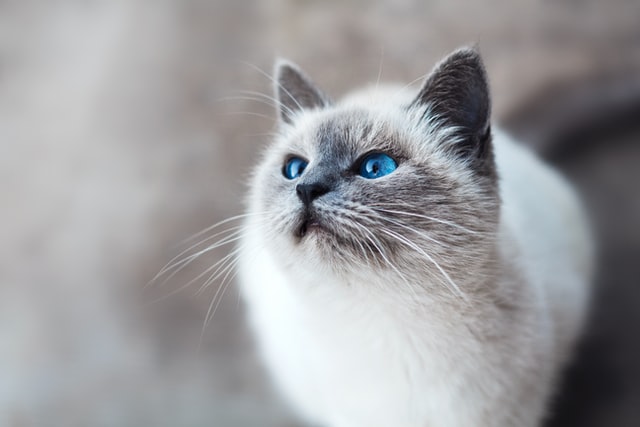 History of Ragdoll Cats
The Ragdoll was first bred in California in the 1960s by a woman named Ann Baker. She developed the breed from an unregistered pedigree that she found loose in her neighborhood, who she thought had the most fantastic temperament.
By breeding this cat, Josephine, with a few different sires, Ann created the Ragdoll breed; so-called as they enjoy cuddles so much they relax completely in your arms when you pick them up.
Characteristics of Ragdoll Cats
Ragdoll cats are also remarkably intelligent and have been known to learn tricks such as recall, rollover, and even fetch. They are a great choice for households with children, with some even happy to be pushed around in a pram!
They love company, and many owners choose to adopt two Ragdoll cats together, especially if there is not always a family member or another pet in the house.
Ragdoll cats can be in a variety of colors and patterns, such as blue, chocolate, lilac, red, silver, or cream.
Ragdoll cats all have semi-long, silky fur, long limbs and bodies, short, thick necks, and often distinctive faces with piercing blue eyes. The ragdoll cat breed is often are known to have blue eyes, but they can have a range of eyes colors.
They are a 'pointed' breed, meaning their bodies have darker colored fur on the 'points' of the body – ears, legs, and tail.
Ragdoll cats average 15 pounds in weight, with male ragdoll cats typically weighing more. They live an average of 15 years.
Adopting A Ragdoll Cat From A Breeder Or Rescue
When adopting a Ragdoll, it is recommended to adopt a pug puppy from a Cat Fanciers Association breeder. This will reduce the chance of genetic health issues.
You can also adopt Ragdoll cats from cat rescues or even animal shelters, but pure pedigree ragdoll cats come from a reputable breeder.
Exercise And Nutrition of Ragdoll Cats
Ragdolls are happy to live as indoor cats, in fact, it is often advised not to allow them outside due to the Ragdoll's lack of 'street smarts' and fighting instincts. They are slow to mature and so retain their playful kitten-like nature for up to four years, meaning they will require lots of playtime during this period.
Due to their slow rate of growth, it's important to feed a Ragdoll at regular intervals throughout the day. These cats love routine so try and keep to a similar daily feeding schedule.
If your ragdoll kitten licks their plate clean, keep refilling it until they leave some. Once your Ragdoll has reached full size at around 4 years old you can restrict food intake to prevent obesity.
Common Health Problems And Illnesses of Ragdoll Cats
Ragdolls are generally a healthy breed but there are a couple of hereditary diseases that had been identified for the breed, as well as conditions that affect long-haired, and indoor cars.
A good safety net for the future is to take out pet insurance early on for your Ragdoll kitten before any conditions show themselves.
Fun Facts About Ragdoll Cats
Ragdolls have been called "the cat who thinks they are a dog" due to their playful nature, and preference to following people around.
Ragdolls are very particular about their bathroom hygiene so be sure to keep that kitty box clean!
According to the 2017 Cat Fanciers' Association registration statistics, the Ragdoll is the second most popular breed in America.
The Ragdoll's coat color develops slowly and does not show its true colors until 2 to 3 years old.
The famous New York City Algonquin Hotel has had Ragdolls for the last 2 of its resident cats, named Matilda II and Matilda III