Winter is just around the corner, which means colder temperatures for many people in the country. As you get out the boots, hats, and jackets for the family, don't forget about your pup! Many dogs get chilly during winter months when walking and playing outside. But which dog breeds need coats during winter?
Shorthaired Breeds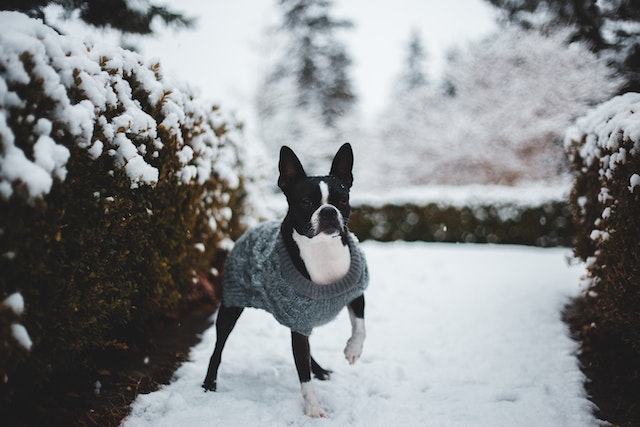 Let's start with the most obvious pups that may need winter coats – those with very short hair. The following breeds will need an extra layer of warmth to stay nice and toasty on chilly (or downright cold) days. Depending on your dog and the average temperature in your home, you may find they may even benefit from wearing a sweater throughout the night.
Shorthaired breeds include:
American hairless terrier
Chinese crested
Xoloitzcuintli
Bull terrier
Weimaraner
Toy Breeds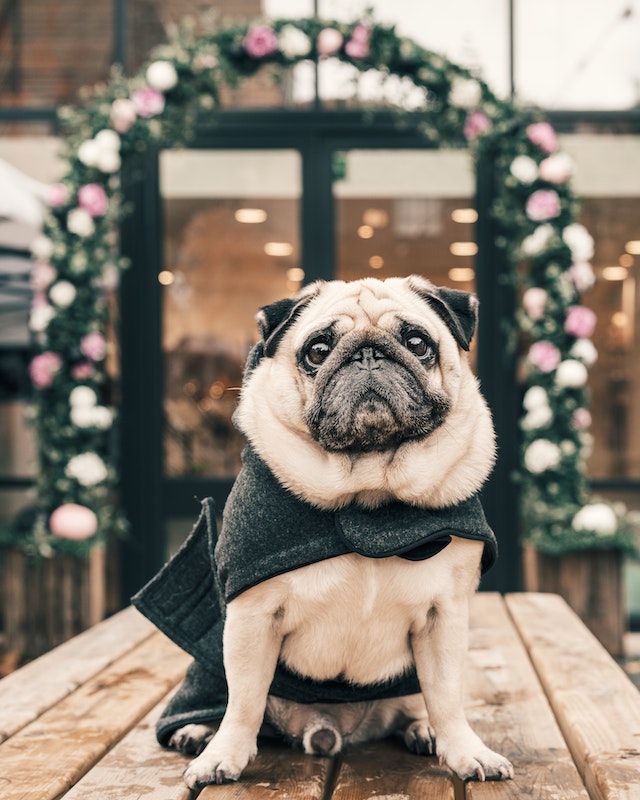 Toy breeds are adorable. And part of what makes them so cute is their size. But being so small, toy breeds have less body mass to retain body heat. This means in the chilly winter months; they can get very cold very quickly. The American Kennel Club notes that breeds like the Chihuahua shiver mainly because they lose body heat so quickly. These guys will definitely benefit from a winter coat as well as sweaters around the house:
Chihuahua
Small or miniature terrier
Toy or "cupcake" breeds
Pomeranian
Miniature pinscher
Pug
French bulldog
Low-Riding Breeds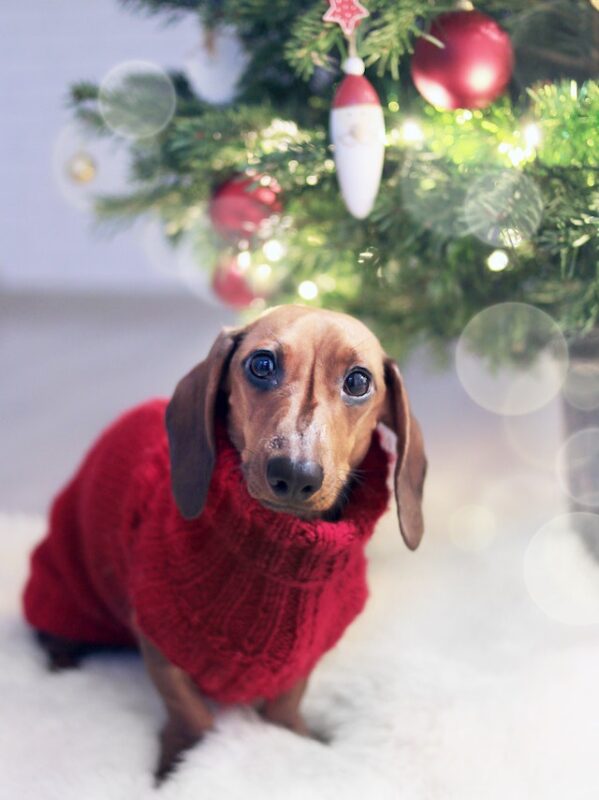 You know them, you love them, it's the dogs with short, stumpy legs. While these breeds have plenty of body mass and fur to keep them warm, they're so low to the ground that they may constantly brush up against snow and ice on those early morning walks. These guys and gals will need a coat that will help protect their bellies from getting cold and wet.
Some low-riding breeds include:
Corgi
Dachshund
Basset hound
Scottish terrier
Norfolk terrier
With these breeds, it's important to look for coats that not only keep their backs covered but their front as well. Also, be sure to look for coats that are water-resistant to keep wetness away from their fur.
Thin and Muscular Dogs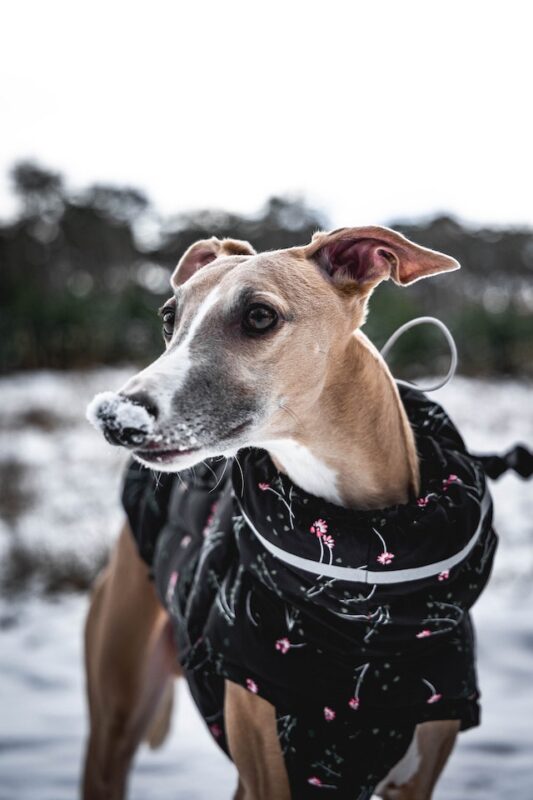 These breeds are similar to toy breeds because they don't have enough body mass to retain heat during cold winter months. Even large breeds that are very thin and muscular – think greyhounds – can be susceptible to freezing temps.
Thin, muscular breeds include:
Greyhound
Italian greyhound
Whippet
Afghan hound
Saluki
Borzoi
How Cold is Cold?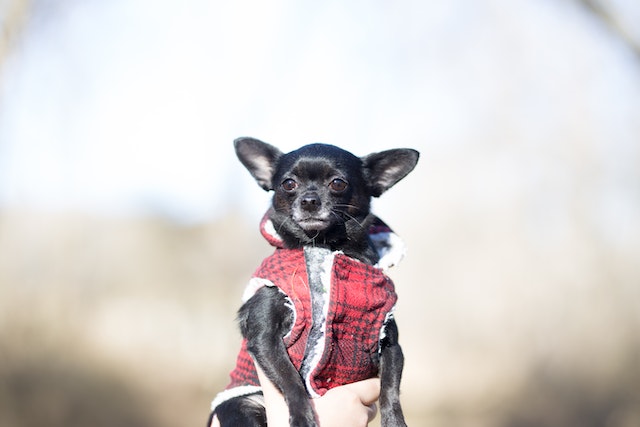 You may be wondering at what temperature you should put a coat on your dog. All dogs are individuals and will have their preferences. That said, most dogs will be comfortable until the temperatures reach around 45 degrees Fahrenheit. However, others, like toy breeds, may begin to get chilled at 60 degrees and lower.
It's important to note that breed and outside temperature are not the only factors to consider. Very young and very old pups may require more help staying warm in the winter. Those with arthritis or other health conditions may also need a high-quality, proper-fitting winter coat to keep them nice and toasty.
This brings us to our next topic…
How to Fit Your Dog for a Winter Coat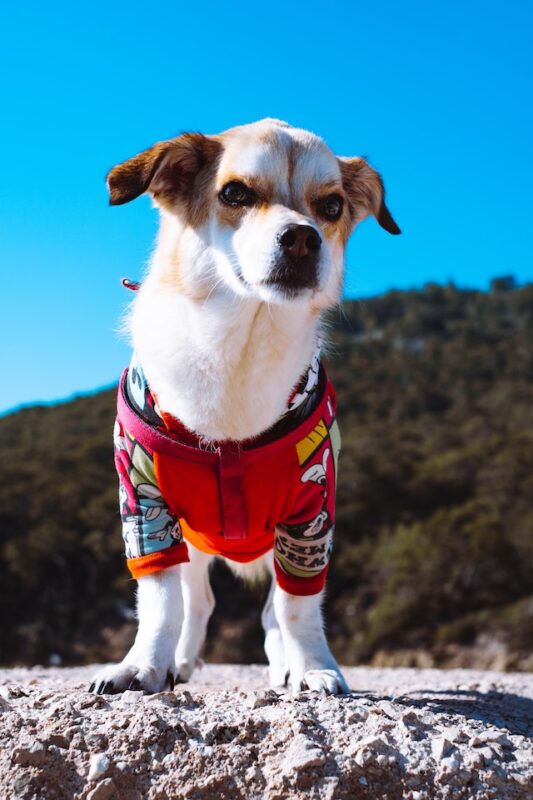 For a winter coat to do its job properly, it must fit your dog correctly. You'll need to take three specific measurements:
Length
First, measure from the base of your dog's collar to the base of his tail to determine the length of coat you'll require. This is the most critical measurement in a dog coat because coats do not have adjustable lengths.
Girth
Next, you'll want to measure the widest part of your dog. This is the chest area right behind your dog's front legs.
Neck
And finally, you'll need to measure around your dog's neck where his collar sits.
Once you have these measurements, you can begin shopping. There are a plethora of brick-and-mortar pet stores that carry winter coats for dogs. You can also find almost limitless options online.
These days, dog coats come in various styles, colors, and thicknesses, so you're sure to find something that fits your dog's needs. Just be sure to focus more on how warm a coat will keep your dog and not just on how *cute* the coat is.
If you have any questions about which coat is best, consider asking your vet what they recommend will work for your dog's breed(s), size, and any health issues they may have.
A Pet Health Insurance Plan Can Keep Your Wallet Nice and Warm
The fact you read this article shows you're one of those pet parents who truly cares and wants to do everything they can to ensure their pup is happy and healthy. Have you thought about enrolling your fur baby into a pet insurance plan?
Vet costs have skyrocketed over recent years, and more and more pet parents are finding it hard to afford costly vet bills. If your pup suddenly became ill or injured, would you be able to pay for their care?
A pet insurance plan alleviates the stress and worries during a medical emergency so you can focus on getting your fur baby well. In fact, some insurance plans will reimburse you for up to 90% of the vet bill, giving your pet more treatment options and you peace of mind.
Get a free quote from one of the nation's top dog insurance companies today.
References:
Meyers, H., (2022) "Why Is My Dog Shaking? Causes & Solutions," retrieved from: https://www.akc.org/expert-advice/health/why-is-my-dog-shaking/
Coates, J., DVM, "How Cold Is Too Cold for Your Dog?" Retrieved from: https://www.petmd.com/dog/care/how-cold-too-cold-dog
"Does My Dog Need a Winter Coat?" Retrieved from: https://www.akc.org/expert-advice/lifestyle/does-dog-need-winter-coat/