Choosing your dog's food can be overwhelming with so many brand options, recipe choices, and mixed research. Some brands promote grain-free, while others say grain-free leads to heart disease. Every dog is different. Finding the right food for your dog will lead to a healthier life for your best friend. Using research and experience, we have selected top-rated dog food brands for 2021.
Pet owners will most likely change their dog's diet a few times in their life as they age, develop health problems, gain weight, or get picky. When choosing food, pet owners should consider any health issues, breed concerns, size, age, weight, and finding food that their dog is excited to eat. It is always best to consult with your vet and discuss the best options for your furry friend.
How did we choose our top-rated dog food picks?
Our editors independently selected these brands based on reviews, vet recommendations, and ingredients. We selected top picks in every category from weight-loss to picky-eaters.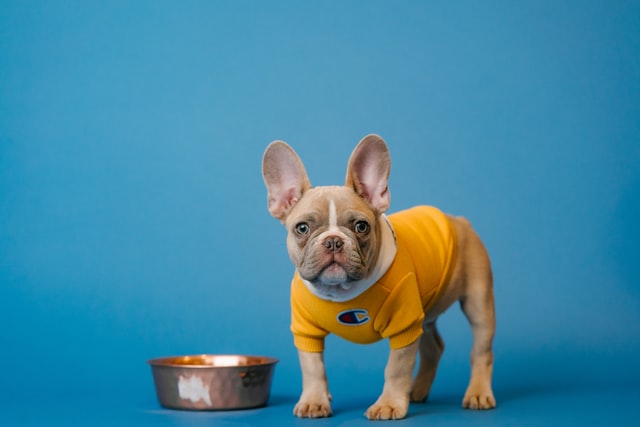 Best "Real Food" + Best Subscription Service: The Farmer's Dog
The Farmer's Dog is a subscription service that will bring fresh dog food directly to your door. The Farmer's Dog prides themselves on their quality and for being real food. Their food packets are pre-portioned and actually look like a real meat and vegetable medley, not little brown balls. It does need to be refrigerated, so this isn't the best option for traveling. On the plus side, there are no preservatives. Their reviews mention shinier coats and overall health improvements. To order, you fill out a questionnaire that will customize a human-grade food package for all your pets.
Best Budget-Friendly Dry Dog Food: Taste Of The Wild
Found in pet stores and on Chewy.com, Taste Of The Wild is an affordable food brand that many picky-eater dogs will like. I know this first-hand, as my picky-eater mutt refuses to eat any dry dog food besides Taste Of The Wild. Thanks to a local pet store letting us test some out, we found my dog loved Taste Of The Wild Angus Beef flavor. They have a variety of recipes from puppy to grain-free. It is made by Diamond Pet Foods in Missouri. They are rated as an above-average dry dog by Dog Food Advisor.
Blue Buffalo's Healthy Weight recipe's first ingredient is chicken, then antioxidant fruit and veggies, and has amino acids that promote weight loss. Blue Buffalo can be found in pet stores and often grocery stores for easy shopping convenience. Blue Buffalo is budget-friendly and has other delicious options to switch to once your pet is at a healthy weight.
When my dog was having gastrointestinal issues, I was prescribed a bag of gastrointestinal food and my dog wouldn't touch it. My new vet said that when she learned about gastro-prescribed foods in school, she recalls them being so bland tasting for dogs that she does not recommend them for picky eaters. Instead, she recommended Purina ProPlan for Sensitive Stomachs and Skin. It uses salmon, rice, and oatmeal which are all easy to digest. This over-the-counter solution is a good place to start when trying to figure out your dog's sensitivity issues.
With flavors like Real Texas Beef and Slow-Cooked Memphis BBQ, it is easy to find a flavor your dog will find delicious. Merrick Pet Food boasts no artificial ingredients and USDA certified meat. Merrick was for the founder's own dog in his kitchen, and today they are still producing dog food from that same kitchen in Texas.
Victor Purpose is a 5-star rated brand by Dog Food Advisor because it has high-quality protein ingredients. It has 42% Protein, which is much higher than the average 20-30% found in most dog food. High-protein promotes muscle growth for your growing pup. Victor promises the best ingredients, and every recipe has prebiotics and probiotics to aid with digestion. Overall, Victor Dog Food offers a great recipe for any age dog.
Best Conveniently Available Dog Food: Iams
Sometimes your dogs must eat whatever food is available at a store near you, and not every store carries fancy brands. Out of the classic brands that are often found in grocery stores, small convenience stores, or even gas stations, Iams is a top-rated choice. Iams also boasts a great selection of recipe options like small breeds offering smaller bites, puppies, seniors, and more.
Overall, finding a dog food that works for your dog's needs can be tricky with so many options, but it is recommended by the Association of American Feed Control Officials that you carefully read labels to understand your choices. It is also recommended to stay on top of Dog Food Recalls from the American Veterinary Medical Association.
We know you care about your dog's health, so consider a dog insurance plan to protect their health and to protect your wallet. Get a pet insurance quote today.
Disclaimer
The information contained on this blog is intended for informational and educational purposes only and should not be construed as medical advice. It is not a substitute for professional veterinary care. Always consult with your veterinarian before making any changes to your pet's health care or treatment plan.
The authors of this blog are not veterinarians and do not claim to be experts in pet health. The information provided here is based on our own experiences and research, as well as information from reputable sources. However, we cannot guarantee the accuracy or completeness of this information.
We encourage you to do your own research and consult with your veterinarian before making any decisions about your pet's health.