If you have pets in your family, considering pet insurance to cover the cost of routine care and unexpected vet bills can drastically ease the financial impact that pet ownership can cause.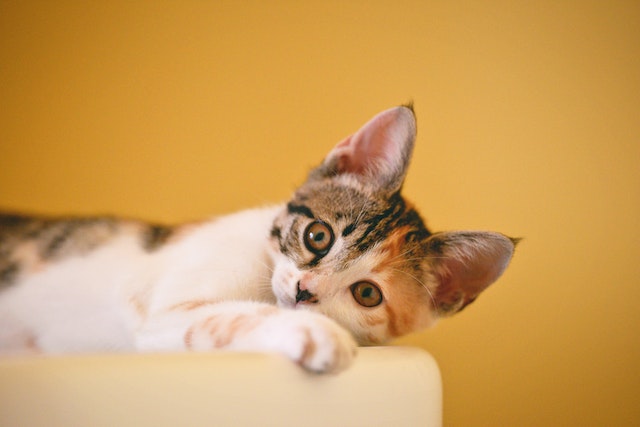 Pet insurance is much like health insurance or automotive insurance: you don't always need it – until you do. For example, when you are in a car accident, you are happy to know your insurance will be there for help. The same goes for pet emergencies. Pet insurance has your back so that you can focus on caring for your pet.
If your pet is hit by a car requiring surgery, you can feel good about making the quick decision to move forward with the care your pet needs knowing that you have pet insurance to help with some of the costs.
Even if your pet insurance plan requires you to pay the bill upfront, it generally has a reimbursement plan so that pet care isn't too harsh on your wallet.
When you choose and review pet insurance plan options, you will want to carefully make sure you understand the way your plan works so you feel confident with the monthly cost and know what you are getting.
Having the reassurance of knowing you have coverage can be a massive weight off your shoulders in times of emergencies or havoc. Protect your family with insurance plans instead of letting costly vet bills weigh you down or impact your finances. Having a "plan for the worst" can make pet ownership smoother, and that alone can make pet insurance worth it.
But what if your pet never has an emergency. Is pet insurance worth it?
When selecting a pet insurance plan, you must decide what all you want it to cover. Most pet insurance providers include coverage for routine care, such as vaccines, medications, annual exams, and even dental cleanings, which can be quite costly out of pocket.
By choosing a plan that helps with routine care, you ensure your pet will get the care it needs throughout its whole life. From puppyhood to adulthood, pets need varying care. As babies, they need vaccines, to be neutered or spayed, and care for possible illnesses. As adults, they need bloodwork to check on their health, updated vaccines, and medications for minor occurrences like an eye infection.
Teeth cleanings for pets can be very costly too, averaging $500-700, because they have to be under anesthesia for deep cleaning. Having pet insurance to ease that cost alone can make the annual cost of pet insurance worth it.
Pet insurance ranges in price, but most pet owners pay $20-$70 per month per pet. The cost varies depending on the type of animal, the animal's age, breed, and any congenital health issues.
Here is a link if you would like to understand more about the costs of pet insurance.
Currently, there are 3.45 million pets covered by pet insurance in North America, according to NAPHIA. Pet insurance is growing at a rate of 23.4% per year, meaning more and more pet owners see the value.
We all love our pets like family, and by protecting them with pet insurance, we are giving them the best care possible. To your pet, you are their world. Giving them the investment of care is just one way to give back to their loyalty.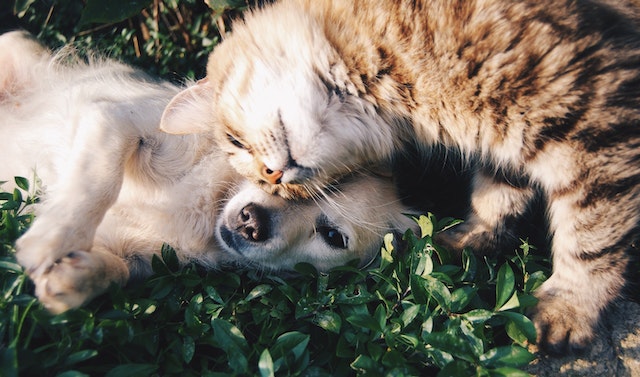 TIP: Choose the Coverage You Can Afford at the Beginning
When people ask, "Is pet insurance really worth it," what they are really asking is, "Will I get out of this what I pay into it?" Obviously cost is a big factor for many people, especially in these hard economic times. But the reality is, you would never dream of not having health insurance for yourself or your family members. And that's because none of us knowns when an illness or injury will strike, 
The same is true with our pets. 
Here's what we always say, "Go with the best coverage you can afford, because you can always downgrade your coverage at a later date if you need to ." Premiums will likely rise over time thanks to inflation, your dog's age and other factors. Most insurance companies won't penalize you if you need to drop down to a more affordable policy later. But if you need to upgrade your policy later on, you'll most likely be subjected to underwriting again. 
This article is just a brief of the full page we have here at Pet Insurance Review. Find out More here at is pet insurance worth it?
You can use our "Get Quotes" to check rates and see how much insurance could cost for your pet. With no commitments, pet insurance review is a tool to explore plans, read reviews from real pet owners, and make an educated decision on the right pet insurance for you.