"How often do you take a cat to the vet?" It's a common question asked by many pet parents. And the answer is, it really depends on the age and health of your cat.
In this blog post we'll break down the medical needs of kittens, adult cats and senior cats so you know exactly how often your cat should see the vet.
How Often Should Kittens Go to the Vet?
While kittens are nursing they are receiving beneficial antibodies for infectious agents in their mother's milk. Once kittens are weaned off their mother' milk, they no longer receive these antibodies and are vulnerable to infectious diseases. 
The weaning process typically begins around 4 weeks of age and is usually completed by 10 weeks of age. Most veterinarians will recommend a kitten to begin her first round of vaccines at around 6 weeks of age.
There are three core vaccines that are  recommended for both indoor and outdoor cats by the American Association of Feline Practitioners and the American Animal Hospital Association. In total it is recommended that kittens have 3-4 rounds of vaccines for FVRCP (Feline Viral Rhinotracheitis Calicivirus Panleukopenia, sometimes called feline distemper), 2 rounds of the FeLV vaccine (feline leukemia virus), and a rabies vaccine. This is why you will need to take your new fur baby into the vet multiple times. 
As we mentioned, vaccinations should begin about 6 weeks of age and each booster should be given 3 to 4 weeks apart. Once your kitten completes their vaccinations, they will not need to be seen again by the vet until they are old enough to be spayed or neutered. 
How Often Should Adult Cats See the Vet?
Adult cats are those between the ages of 1 and 6. Typically these cats only need to be seen by the vet once a year. At one year of age your cat will get more vaccine boosters as well as have an overall medical checkup. 
Even if your cat isn't due for a vaccine on a particular year, it is still highly recommended that you take her in to see the vet for a proper physical examination. Your vet will be able to do baseline lab work so you can track your cat's health over the years. This will help your vet know what is "normal" for your cat should she ever become sick.
It's important to mention that cats are incredibly stoic, meaning they are very good at hiding when something is wrong with them. Taking your adult cat in to see the vet once a year gives you the best chance at detecting something early.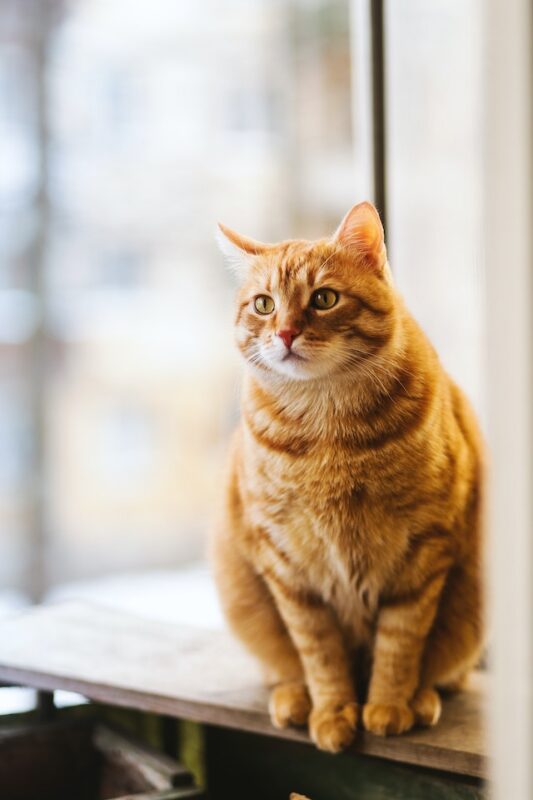 How Often Should Mature Adult Cats Go to the Vet?
Mature adult cats are between the ages of 7 and 10 years. These cats should see the vet at least once a year if not twice for exams and bloodwork. This is because diseases in cats tend to present themselves in this age range and they can come on quickly. One month your cat's blood work could be completely normal and 6 months later it could show your cat is just beginning to develop kidney disease. Getting blood work twice a year can show the first signs of heart disease, hyperthyroidism, kidney disease, diabetes, and other disease processes common in aging cats.
How Often Should Senior Cats Go to the Vet?
"Senior" cats are 10 years of age and older. Vets strongly recommend senior cats be brought in every 6 months for exams. If your senior cat has already been diagnosed with an illness, she may need to be seen even more often. You will want to seek your vet's advice on how many times per year to bring her in for examinations.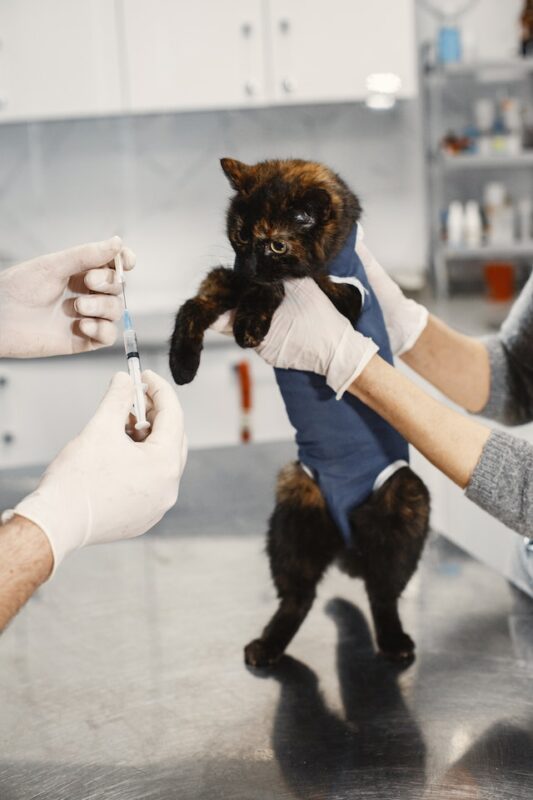 Does it Matter if My Cat is Indoors or Outdoors?
Not really. You should still bring your indoor cat in for regular visits despite her being less at risk for accidents and contracting diseases. As always, speak with your vet to see what they advise. Each cat is an individual with individual health needs. These are only general guidelines.
When Should I Enroll My Cat in a Pet Insurance Plan?
Ideally as soon as possible. The sooner you sign your fur baby up, the more coverage you can expect. Insurance providers do not cover preexisting conditions. Also, there are some policy options that will help you pay for the cost of vaccinations and spaying and neutering. 
Pet Insurance Review makes it easy to select the right plan for your cat and budget. We've collected over 150,000 reviews from real pet parents like you so you can see who offers the best plan in the country. 
References: