What is cold laser therapy, is it right for my dog, and how expensive is it?
Guest post by Adam Parrish, BS, MLS, CVT, LVT[1]
What is Osteoarthritis?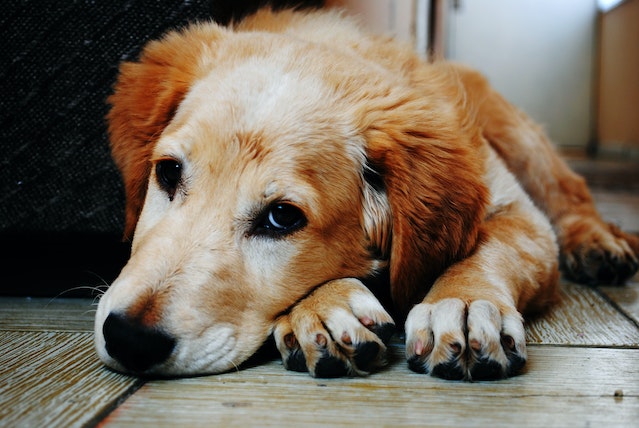 The most common cause of chronic pain for dogs is Osteoarthritis (OA)[2]. This condition affects over 80% of dogs over the age of 8 years old, and 35% of dogs of all ages.[3],[4] Arthritis is often considered to be one of those diseases that dogs receive at an old age, however it can occur at any age. However, the leading cause of arthritis is developmental joint disease, which is a disease of younger dogs. DJD results in imperfectly fitting joints and subsequently early onset of degenerative changes, leading to arthritis.
OA is characterized by painful, immobile, and abnormal joints. Chances are, you have had a family member suffer from arthritis, either in their knees, hips, or hands. The pain can be debilitating at times and does not seem to be a factor at others. This is similar for dogs. Arthritis simply means that there is inflammation of the joints. It is commonly understood that inflammation only affects the cartilage (or the "stuff" between the bones), but it affects all structures within the joint. OA can occur anywhere in the body where there is a joint between two or more bones, however the most common locations are the hips, stifle (the knee), elbow, and spine.
When placed in the spine, OA can often lead to Intervertebral Disc Disease, or when the cartilage between the bones is squeezed out (picture squeezing a Klondike bar, where squeezing the shell, or the bones, cause the insides to leak out). Commonly OA of the hips, stifle, or elbow leads to strain on ligaments. With imperfectly fitting joints, the ligaments holding the joint together are put under additional strain. These can lead to strained or even torn ligaments over time.
Is Cold Laser Therapy for Dogs a Treatment Option?
Many primary care veterinarians treat the beginning stages of OA very similarly, with medications for as needed pain treatment. This often involves medications used to treat neuropathic pain (that is, pain associated with the nervous system), and anti-inflammatory medications used to treat pain resulting from inflammation.[5] These medications can be harmful on the liver or the kidneys, if used long term and in high dosages, so being on these medications requires routine bloodwork checks, often being done yearly with your primary veterinarian. Additionally, some veterinarians recommend over the counter supplements or prescription supplements available online to assist with prevention. Preventative measures with supplements often start at a young age and treatment with as needed medication starts once a diagnosis of OA has been made.
Commonly there are treatments for advanced OA that are invasive, meaning surgical repair. However, these are often not taken until the joint is so arthritic that there is no other alternative. These have a significant impact on your welfare as well as your pet's welfare. Recovery can sometimes take weeks of intensive at-home care, the financial costs of the surgical interventions are extreme (totaling $1.32B on cruciate ligament ailments alone in dogs in the US in 2003)[6], and the emotional cost of having to take care of your dog that is chronically unwell takes a significant psychological and emotional toll[7].
However, in recent years there has been a therapy growing in popularity to prevent arthritis from reaching the point of requiring surgery – cold laser therapy for dogs, also known as low-level laser therapy (LLLT). Cold laser therapy is the coined term for LLLT because unlike surgical or sci-fi movie lasers, this laser does not cause tissues to generate heat. The cold laser affects the tissues at the cellular level, causing a specific, beneficial change in the cells of the tissue.
The benefits of laser therapy for chronic pain were once controversial, but there is a growing consensus of the numerous benefits that can be provided utilizing the technology. Firstly, the use of the laser, and the reaction from the cells, causes an increased level of endorphins in the body, leading to less pian. This is a temporary "fix" that helps in the short term to increase euphoria and decrease the perception of pain. Secondly, the light from the laser can decrease the pro-inflammatory chemicals, reducing the inflammatory signals in the region of the laser light. If you have ever taken ibuprofen, you know how much reducing inflammation can help with reducing pain. Additionally, the laser can increase blood flow to the region. This in turn leads to additional anti-inflammatory and healing properties of the blood reaching the area, which is helpful for healing.[8],[9] With less pain in the body, often times there is an increase in the range of motion in the joints, and patients are easier to walk better, yielding a better quality of life with chronic pain.
The best benefits of cold laser therapy for dogs come from management of chronic arthritis or pain diagnosed early, before surgical repair is needed. LLLT is useful as a compliment to surgical intervention for assistance in recovery in the postoperative period but cannot be used as a replacement for surgery.[10]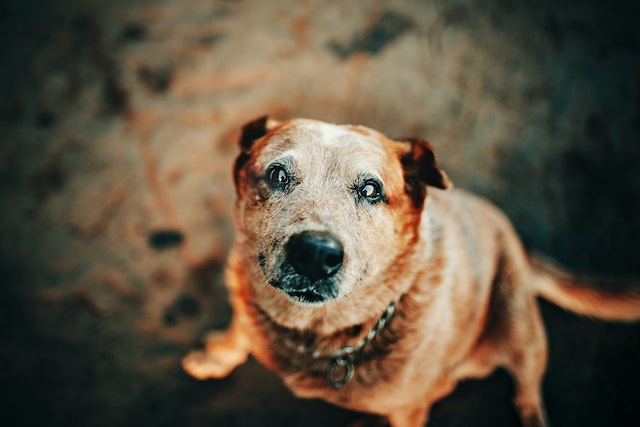 Due to the prevalence of OA in dogs, especially those that are young, starting LLLT before reaching the point of debilitation from the disease is where the treatment shines. LLLT is beneficial for those with significant OA, but laser therapy is unable to reverse or help with neurological deficits – or times where there is an impaired ability to walk or paralysis – those require surgical intervention. For this reason, starting LLLT before reaching the point of neurological issues is especially beneficial. Using LLLT as a preventative measure is helpful in reducing pain, reducing inflammation, and improving the range of motion.[11],[12],[13] While these studies mostly come from human medicine, there has been a push in recent years with veterinary medicine to adopt the technology while research is conducted into the benefits for canine and feline patients.
However, anecdotal reports from and conversations with those who have consistently used laser therapy show promising results and clear benefits for patients. It has been stated that the use of the laser has enabled the decrease of doses of the medications previously used to treat pain. This could reduce the harmful effects of liver or kidney damage traditionally seen with patients on long term OA medicated treatment, improving health in the long term.
Some have asked, if LLLT is so good in the prevention of progression of OA, will it reduce the number of OA surgical interventions? The prevalence in the reduction of surgery has not been fully studied yet, as there simply hasn't been enough time for long-term studies to be performed. Long term studies in the reduction rate of surgery for those utilizing preventative laser therapy with OA are surely underway, but none have been published. Research to that caliper and scrutiny requires 8-10 years to complete the study to determine the prevalence or reduction rate of surgical intervention over the course of a dog's lifetime. After the study is completed, there are then multiple years of scrutiny and revisions required to have published data. I would expect that we will have the beginnings of this research in the next 5 years and a significant amount of data in the next 10, but as of now, anecdotal and speculative data is all that is available for the idea that LLLT will reduce the prevalence of necessary OA surgical intervention.
How much does Cold Laser Therapy for Dogs Cost?
LLLT in the veterinary world started in specialty centers with those recovering from major surgeries, or with those veterinary clinics/practices that specialized in managing chronic pain or hospice care. However, the benefits of LLLT have caused the treatment to spread across the country and permeate from specialty chronic pain specialists to your primary care veterinarian. As a result, many primary care facilities have the option of laser therapy or will in the coming years.
When evaluating long term chronic pain conditions, the usual recommendation for LLLT is 3 appointments in the first week and then steadily decreasing this over time. Based on how each individual patient responds, this can decrease to once a week treatment or to treatments only once every 1-2 months. This depends on a multitude of factors, including how progressive of OA the patient has, the pet's activity level, and the desired result of the treatment.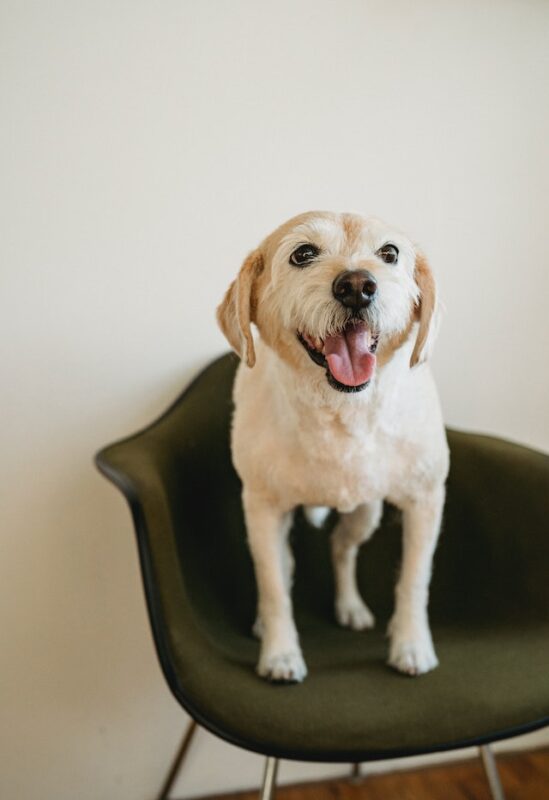 Access to care in the veterinary industry is often associated with cost. Unfortunately, a significant portion of care provided to people, and their pets is not what is medically the best option, but what is affordable. While LLLT is by no means the most expensive option out there, it can be expensive. When comparing the cost of LLLT to surgical intervention, the cost seems miniscule. Most laser therapy sessions for chronic pain conditions range from $25-50 per visit. When adding this cost with additional veterinary visits, even if the visit fee is discounted for the laser visits, the costs start to add up quickly.
Having a pet insurance plan that covers cold laser therapy for dogs can make a huge difference. Let's say you have a male golden retriever with OA, diagnosed around 3-4 years old. If this golden was going to have surgery by the age of 8 to repair a knee that became injured resulting from the hip OA, the chances of having to have another surgery in his life is high. A repaired surgical knee can often put stress on the other knee, causing it to give out sooner. However, if preventative measures like laser therapy were used, there may not even have to be a single surgery. A single surgery for OA can range from $4-8k when having the surgery performed with a board-certified surgeon. Some primary veterinarians will perform some orthopedic surgery for cheaper, but you aren't getting the expertise of a board-certified surgeon, and this practice is occurring less and less through the years. Primary veterinarians are focusing on preventative and elective surgeries like spays and neuters and leaving the orthopedic or emergent surgeries to the surgeons at specialty hospitals. That means that many pet owners can expect to have multiple $4-8k surgeries for treatment of OA or Intervertebral Disc Disease for their pet – which not easily affordable for most people.
When considering LLLT, in the first month there may be 10 visits, decreasing to once weekly treatments afterwards. At an average total visit cost of $40 per visit, over the course of 1 year that is about $2300-2400 for the first year. Even biweekly, that can still readily be over $1000 for laser therapy appointments. This is not a cost that can be borne by many people who own pets today. However, choosing the right pet insurance plan can be beneficial to help cover the cost. Many more veterinarians are starting to recommend the treatment for management of OA, and insurance companies are starting to recognize the benefits. We have learned from human medicine that preventative treatments often cost much less than reactionary treatments, and pet insurances recognize this paradigm shift.
Recap
Most pets within their lifetime are going to experience osteoarthritis. Having a plan for care in mind is essential before the diagnosis, and costs can add up quickly between medications and surgery. The use of cold laser therapy for dogs is a newer therapeutic method that is rapidly gaining popularity across the country in the pursuit of maintenance of OA, before reaching a debilitating state. LLLT has been shown to improve the quality of life of numerous patients by helping with range of motion, inflammation, and chronic pain.
Since most dogs and cats are diagnosed with OA at some point in their lives, it is probably not a matter of if, but when for your pet. Ensuring you have a way to cover the costs of care of likely future OA and possible LLLT is essential to your pet's wellbeing. Many pet insurances do not cover pre-existing conditions, so finding pet insurance to cover that condition and LLLT treatment should be in the forefront of your mind.
References:
[1] Bachelor of Science, Veterinary and Biomedical Sciences, Pennsylvania State University; Master of Legal Studies, Health Law and Policy, Arizona State University College of Law; Certified Veterinary Technician, Arizona, New Jersey; Licensed Veterinary Technician, Nevada.
[2] Felson DT, Lawrence RC, Dieppe PA, Hirsch R, Helmick CG, Jordan JM, et al.. Osteoarthritis: new insights. Part 1: the disease and its risk factors. Ann Intern Med. (2000) 133:635–46. 10.7326/0003-4819-133-8-200010170-00016
[3] Anderson KL, Zulch H, O'Neill DG, Meeson RL, Collins LM. Risk Factors for Canine Osteoarthritis and Its Predisposing Arthropathies: A Systematic Review. Front Vet Sci. 2020 Apr 28;7:220. doi: 10.3389/fvets.2020.00220. PMID: 32411739; PMCID: PMC7198754.
[4] Johnston SA. Osteoarthritis. Joint anatomy, physiology, and pathobiology. Vet Clin North Am Small Anim Pract. (1997) 27:699–723. 10.1016/S0195-5616(97)50076-3
[5] Jessica K. Rychel, Diagnosis and Treatment of Osteoarthritis, Topics in Companion Animal Medicine, Volume 25, Issue 1, 2010, Pages 20-25. ISSN 1938-9736. https://doi.org/10.1053/j.tcam.2009.10.005.
[6] Wilke V, Robinson D, Evans R, Rothschild M, Conzemius M. Estimate of the annual economic impact of treatment of cranial cruciate ligament injury in dogs in the United States. J Am Vet Med Assoc. (2005) 227:1604–7. 10.2460/javma.2005.227.1604
[7] Spitznagel MB, Jacobson DM, Cox MD, Carison MD. Caregiver burden in owners of a sick companion animal: a cross-sectional observational study. Vet Rec. (2017) 181:321. 10.1136/vr.104295
[8] Brenna K. Barger, Adam M. Bisges, Derek B. Fox, Bryan Torres; Low-Level Laser Therapy for Osteoarthritis Treatment in Dogs at Missouri Veterinary Practice. J Am Anim Hosp Assoc 1 May 2020; 56 (3): 139–145. doi: https://doi.org/10.5326/JAAHA-MS-6851
[9] Barale, L., Monticelli, P., & Adami, C. (2023). Effects of low-level laser therapy on impaired mobility in dogs with naturally occurring osteoarthritis. Veterinary Medicine and Science, 9, 653– 659. https://doi.org/10.1002/vms3.997
[10] Carey, S. Study: Laser treatment helps dogs with spinal cord injury. The Veterinary Page, UF College of Veterinary Medicine.
[11] Brosseau L, Robinson V, Wells GA, deBie R, Gam A, Harman K, Morin M, Shea B, Tugwell P, de Bie R. Low level laser therapy (Classes I, II and III) for treating osteoarthritis. Cochrane Database of Systematic Reviews 2004, Issue 3. Art. No.: CD002046. DOI: 10.1002/14651858.CD002046.pub2. Accessed 29 June 2023.
[12] Alfredo PP, Bjordal JM, Dreyer SH, et al. Efficacy of low level laser therapy associated with exercises in knee osteoarthritis: a randomized double-blind study. Clinical Rehabilitation. 2012;26(6):523-533. doi:10.1177/0269215511425962
[13] Rayegani SM, Raeissadat SA, Heidari S, Moradi-Joo M. Safety and Effectiveness of Low-Level Laser Therapy in Patients With Knee Osteoarthritis: A Systematic Review and Meta-analysis. J Lasers Med Sci. 2017 Summer;8(Suppl 1):S12-S19. doi: 10.15171/jlms.2017.s3. Epub 2017 Aug 29. PMID: 29071029; PMCID: PMC5642172.