Pet Wellness Guides > As October Winds Down, Dog Adoptions Ramp Up - Pet Insurance Review
As October Winds Down, Dog Adoptions Ramp Up
Posted: 11/01/2022 | BY: Content Writer | Categories: Dog
October is "Adopt A Shelter Dog" month. And as the month winds down, shelter dogs need homes now more than ever. Around 3.9 million dogs are currently in shelters across the country. This number is expected to rise as people go back into offices and sadly continue returning their pandemic pups to the shelters.
Both The American Human Society and The American Society for the Prevention of Cruelty to Animals (ASPCA) sponsor and promote Adopt a Shelter Dog Month every October. The American Humane Society has promoted October as "Adopt A Shelter Dog" month since 1981.
Shelters around the country support, promote, and endorse "Adopt A Shelter Dog" month every October and make it their mission to match every dog with a compatible owner and home to support the dog's best second chance at a forever home!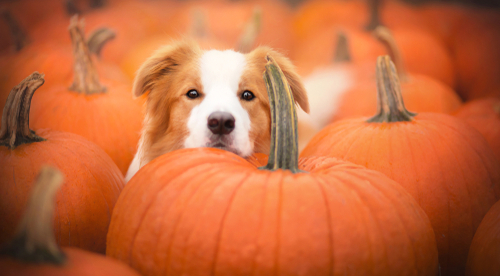 History of "Adopt a Shelter Dog" Month:
1824: The "Society for the Prevention of Cruelty to Animals" (SPCA) was formed in England.
1869: The very first animal shelter in the US was formed by the "Women's Society for the Prevention of Cruelty to Animals of Pennsylvania." More and more animal shelters quickly pop up after this.
1981: The American Humane Association establishes "Adopt A Dog Month" due to the growing number of dogs in shelters each year.
2011: Shelter dog adoptions are on the rise due to the growing awareness of "Adopt A Dog Month," and more shelters begin offering foster programs and coverage of basic vet needs.
2020: Global Pandemic, more dog adoptions than ever due to stay-at-home orders.
2021: Dog adoptions continue to rise due to continued stay-at-home orders.
2022: As stay-at-home orders ease and end, many dogs are being returned to the shelters and need a second chance at forever homes.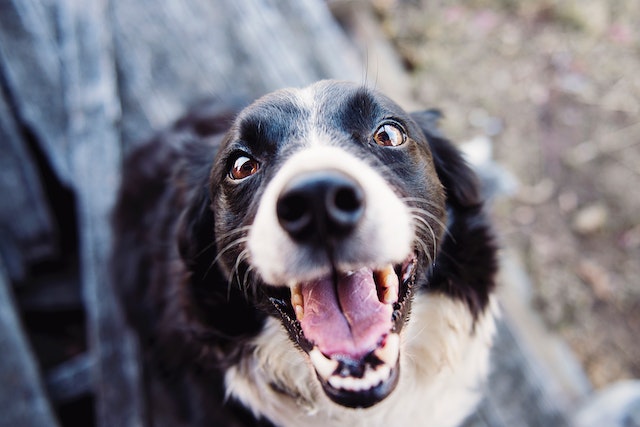 Ways to Support and participate in "Adopt a Shelter Dog" Month: 
If you're already a pup parent, share your adoption story during the month of October (but also always)! Hearing other people's successful shelter dog adoption stories encourages hopeful pup owners to take the leap and adopt through a shelter.

Spread the word on social media! Use your social platforms for good and let your followers know that if they've been considering adopting a pup, October is the month to take the leap.

Volunteer to foster! If you love dogs but cannot commit to being a full-time dog owner, fostering may be an excellent option for you and is still a great way to support "Adopt a Shelter Dog" month.
Reasons to Support and participate during "Adopt a Shelter Dog" Month: 
If you adopt a dog from a kill shelter, you are saving a life and adding some good vibes to your own life as well! Especially if you consider how pet/human relationships have proven to positively affect both pet owners' physical and mental health!

Shelter dogs make the best companions! Rescue pups are known to be loyal, grateful, and loving. You will be providing your new companion with a forever home, and they will be providing you with a forever friend.

Adopting from a shelter saves you money! Especially during October when special deals across shelters are at an all-time high.
Adopting a Dog Could also Improve your Health:
Adopting a dog increases both your physical activity and your social life! Your pup will force you out of the house and onto long walks – promoting exercise and meeting new people, such as other dog owners. It may also lead you to the dog park, where you'll meet even more fellow pup owners.

Adopting a dog improves your physical health! The act of petting your dog can lead to a reduction in blood pressure and a decrease in heart rate. The American Heart Association released a statement in 2019 stating that owning a dog may protect its human owners from heart disease because the calming effects are just that strong!

Adopting a dog improves your mental health! Petting a pup has been scientifically proven to have both a calming and soothing effect on humans. The act of petting a dog stimulates the release of oxytocin, a hormone that has been linked to positive emotional states and lowering stress levels. Even just eye contact with your pup activates the same 

hormonal

 response that bonds us to 

human

 infants.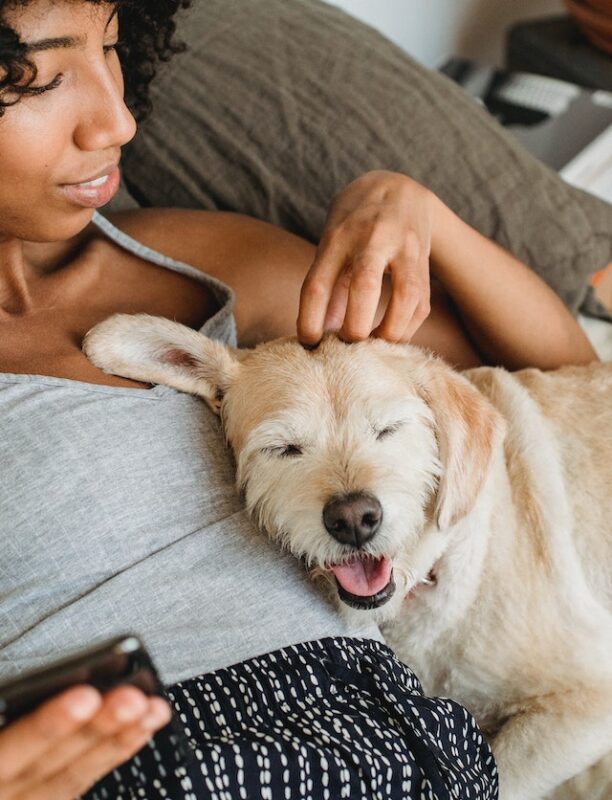 If you've been considering adopting a dog and are ready and able to do so, take this article as a sign! Before October ends, take the plunge and make it the month to adopt your forever friend!
And don't forget to protect your new best friend with a pet insurance plan! Let Pet Insurance Review help you find the best insurance deals from some top pet insurance providers. Get a free quote for your pup today!
References:
National Today (2022). Adopt A Shelter Dog Month – October 2022 https://nationaltoday.com/adopt-shelter-dog-month/
American Humane (2022). Adopt A Dog Month – What Can An Adopted Dog Bring To Your Life? https://www.americanhumane.org/initiative/adopt-a-dog-month/
Science (2015). How Dogs Stole Our Hearts – April 2015  https://www.science.org/content/article/how-dogs-stole-our-hearts/
Disclaimer
The information contained on this blog is intended for informational and educational purposes only and should not be construed as medical advice. It is not a substitute for professional veterinary care. Always consult with your veterinarian before making any changes to your pet's health care or treatment plan.
The authors of this blog are not veterinarians and do not claim to be experts in pet health. The information provided here is based on our own experiences and research, as well as information from reputable sources. However, we cannot guarantee the accuracy or completeness of this information.
We encourage you to do your own research and consult with your veterinarian before making any decisions about your pet's health.