In case you haven't noticed, life can be overwhelming, sad, confusing, annoying and just plain ol' hard sometimes. And, when under stress, many of us can develop anxiety and depression. While therapy and prescription meds are common treatment options, nothing improves our overall well being quite like the friendship of a dog or cat.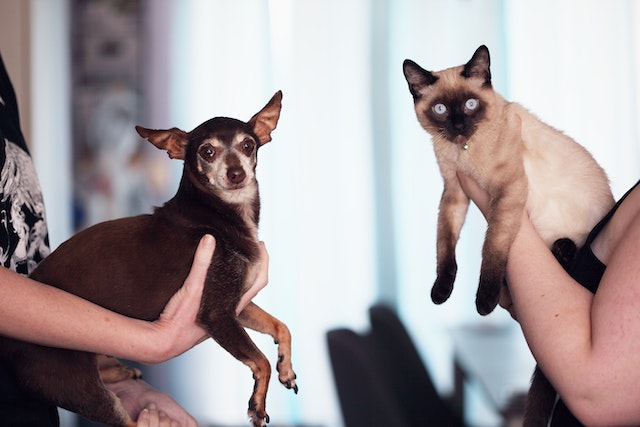 Take for example during the Covid pandemic and subsequent lockdowns. According to the ASPCA, 23 million households in this country adopted a dog or cat. Pets are just good for our overall well being. They give us unconditional love and companionship, and often make us get off the sofa and go for a walk.
With this in mind, here are 8 ways our fur babies improve our mental health:
Key Points
Pets have a calming effect in our lives.
Spending time with the animals in our lives increases our levels of dopamine and oxytocin.
A survey by Pew Research found that pets brought more meaning and purpose into peoples' lives than a religious practice.
Bringing a dog to work helps employees beat stress and be more organized.
Pets are Calming
Well, when they're not knocking things off shelves or acting like a spaz. But at least at these times they make us laugh. But in all seriousness, you've probably heard that being around animals can lower your blood pressure. Our pets make us feel calm and safe. We know we can trust them and always rely on them, unlike many humans we have had in our lives.
Improved Physical Health
Pets have a way of getting us up and moving. Obviously if you have a dog, they need to be walked at least once a day. If you live a sedentary life, a dog will definitely help you be more active. But it's not just dogs, cats can help us move more as well. We've known plenty of cats that have loved a good game of chase!
They Help Our Bodies Release More Feel Good Chemicals
Did you know that just playing with your pet causes your body to release feel good chemicals like oxycontin and dopamine? These natural hormones make us feel good inside and out.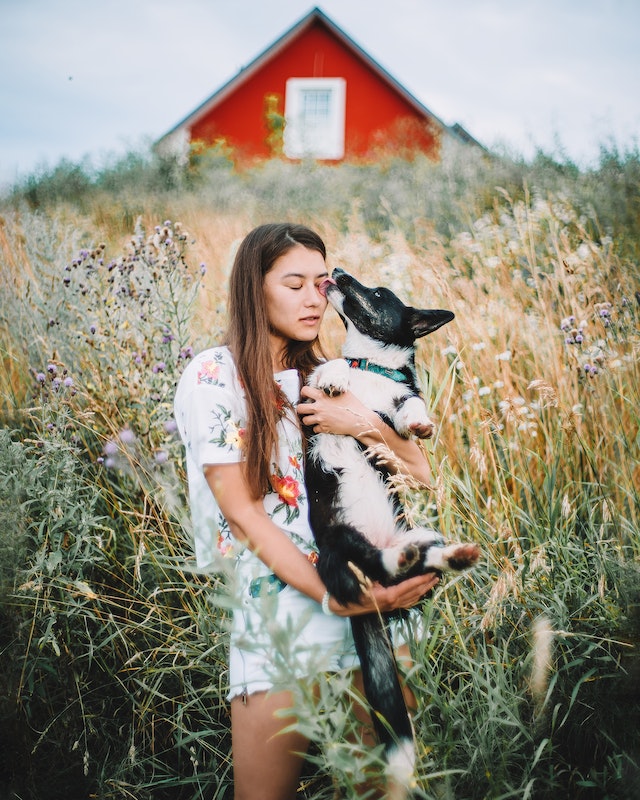 Give Us Meaning and Purpose
An interesting study was done by Pew Research Center. They asked people what makes life meaningful and 'caring for pets' made one of the top answers in the survey. This answer beat out listening to music, reading and even religious faith. If you yourself have fur babies at home, you know they bring tremendous meaning and purpose into your life.
More Organization at Work with Less Stress
A very interesting study was done by the International Journal of Workplace Health Management that found dogs in the workplace have a positive effect on employees. Staff was not only less stressed when they brought their dogs to work but they were more organized as well.
They Offer Tremendous Support
We've always assumed that people with disabilities cope better with events and their surroundings when they are with a service dog. Studies have now shown emotional support dogs do truly offer remarkable support to those who have PTSD from a trauma. In addition, experts have found that children with autism and ADHD can benefit from the calming presence of a dog.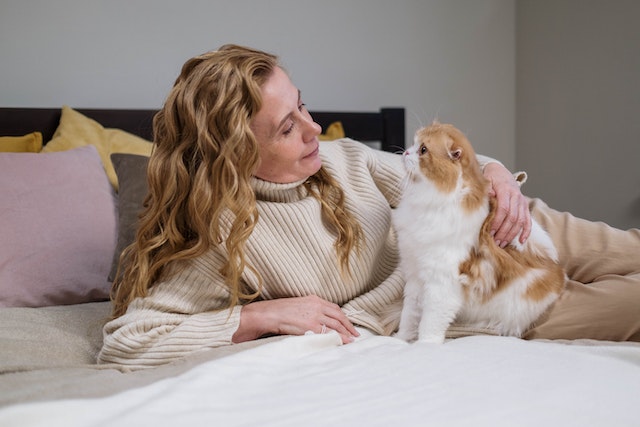 A Better Social Life
Older adults can find it difficult to make friends, especially when moving to a new town or city. Dogs make it easier to meet new people. By simply going for a walk around the neighborhood, hiking or stopping by the local dog park, pup parents have an easier time making new friends – those with two legs and four!
Make Us Laugh
Pets have a tendency to make us happy. Their antics and peculiarities always bring a smile to our faces. Laughing is a great stress buster and even boosts the immune system. Having a fur baby in your life gives you an endless supply of entertainment.
Give All That Love Right Back
Our fur babies take an ordinary life and make it extraordinary. They deserve to be loved and spoiled everyday they're in our lives. One way you can improve their well being is to provide the very best veterinary care in their time of need. Pet insurance ensures you can afford the best treatment options should your pet become very ill or injured. And that can give you peace of mind.
Here are the top providers based on reviews from pet parents just like you:
Top Pet Insurance Providers of 2023
References:
https://www.aspca.org/about-us/press-releases/new-aspca-survey-shows-overwhelming-majority-dogs-and-cats-acquired-during
https://www.pewresearch.org/religion/2018/11/20/where-americans-find-meaning-in-life/
https://www.mayoclinic.org/healthy-lifestyle/stress-management/in-depth/stress-relief/art-20044456
Bennett MP, Lengacher C. Humor and Laughter May Influence Health IV. Humor and Immune Function. Evid Based Complement Alternat Med. 2009 Jun;6(2):159-64. doi: 10.1093/ecam/nem149. Epub 2007 Dec 5. PMID: 18955287; PMCID: PMC2686627.
Disclaimer
The information contained on this blog is intended for informational and educational purposes only and should not be construed as medical advice. It is not a substitute for professional veterinary care. Always consult with your veterinarian before making any changes to your pet's health care or treatment plan.
The authors of this blog are not veterinarians and do not claim to be experts in pet health. The information provided here is based on our own experiences and research, as well as information from reputable sources. However, we cannot guarantee the accuracy or completeness of this information.
We encourage you to do your own research and consult with your veterinarian before making any decisions about your pet's health.