By Judie Sigdel
The days of leaving your pet at home are long gone. If you're like most people, it's likely that you consider your pet a member of the family, so you don't want them to miss a moment of fun. You may bring your precious pet with you to Sunday brunch at restaurants with outdoor dining areas, shopping in department stores, on long hikes, and even on camping trips and vacations. The right products make this style of pet ownership easier and keep your pet healthy, safe, and happy. Pet-savvy companies designed the seven products below to simplify pet care so you and your family can focus on enjoying your time together.
Picking up poop isn't anyone's idea of a good time. But Earth Rated Dog Poop Bags are thick and remain clean and leakproof enough to ensure that you won't have any unexpected situation. In fact, they have a 100% leak-proof guarantee.
They're available in unscented and in odor-blocking lavender, for a fragrance that's pleasant, not overpowering.
They will fit comfortably in your pocket, but most people prefer to pair them with the Earth Rated Leash Dispenser for the ultimate in style and convenience.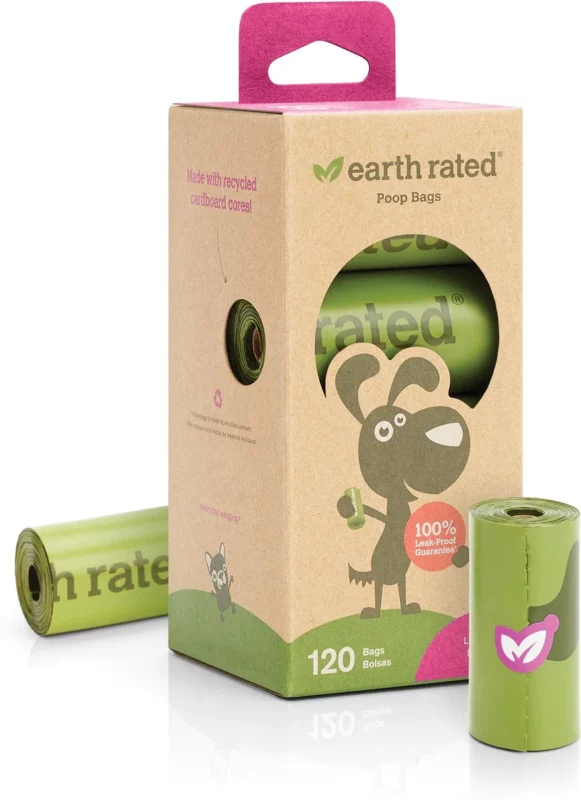 If it sometimes seems like there's more dog or hair on your furniture than there is on your pet, you need a Fur Daddy Sonic Pet Hair Remover.
This ingenious device works without batteries or a power source to quickly and efficiently pick up hair from couches, loveseats, carpets, beds, and chairs. Simply roll this reusable device back and forth to capture your pet's hair in the easy-to-clean dust receptacle.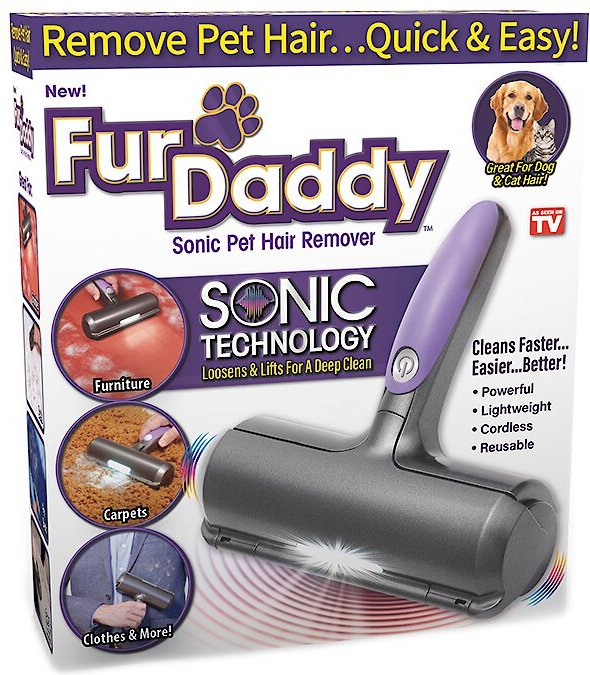 If just thinking about fleas makes your skin crawl, imagine how having them would feel. Fleas are parasites that drink up to 15 times their body weight in blood every day. Dog fleas feed solely on dogs, while cat fleas feed on cats. Both types can infest your home. While they don't feed on humans, they will bite you, usually on your feet, ankles, and calves, causing small, red, itchy bumps.
The natural essential oils in Vet's Best Flea and Tick Home Spray kill dog fleas, flea eggs, and ticks on contact. It even repels mosquitos. Vet's Best makes a separate product line to kill cat fleas. You can use this fresh-smelling spray safely on dogs and puppies over 12 weeks old and apply it indoors or out. Plus, you can apply this non-staining plant-based spray on any home surface where these pests hide, like furniture, bedding, carpets, flooring, and curtains.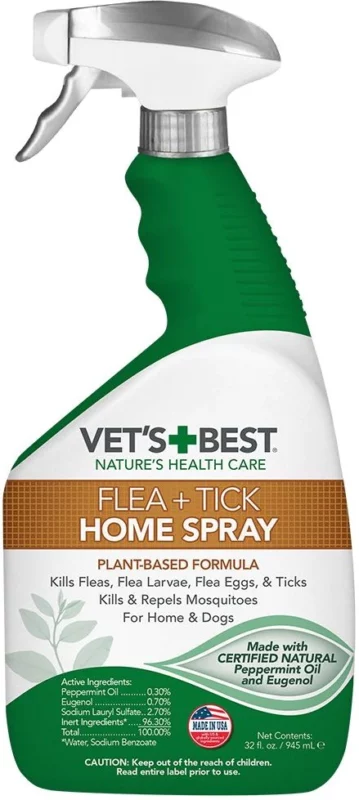 The Remote Training Dog Collar uses low voltage with gentle static that won't hurt your dog. The security keypad lock prevents you from shocking your dog by unintentionally pushing buttons on the remote.
The Remote Training Dog Collar includes a long-range, all-in-one remote that can control multiple receivers. Both the collar and the remote feature a long-lasting, rechargeable, lithium-ion battery that hold a charge for days. Other features include an independent audio system that provides clear, brief commands, and strong, water-resistant material.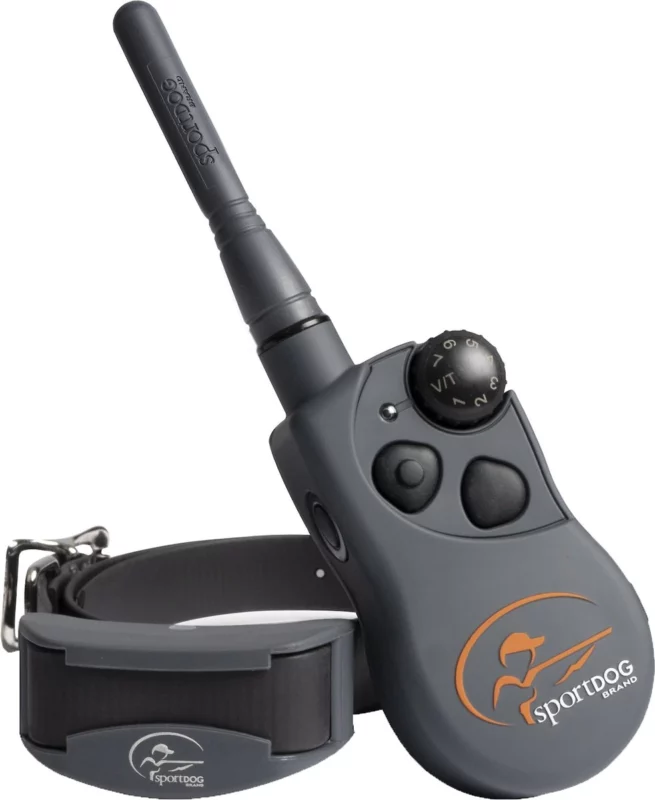 Daily brushing is the perfect way for you and your family to bond with your cat or dog. The Hertzko Self Cleaning Slicker Brush removes loose hair, dirt, and dander gently, and eliminates knots and tangles.
The Hertzko Self Cleaning Slicker Brush's bristles are fine, bent wires that will penetrate deep into your pet's coat without scratching their delicate skin. It grooms and massages cats and dogs with any coat type, for a soft, shiny, healthy coat and increased blood circulation.
Cleanup is a snap. When you're done brushing your pet, simply click the button and the bristles will retract into the brush.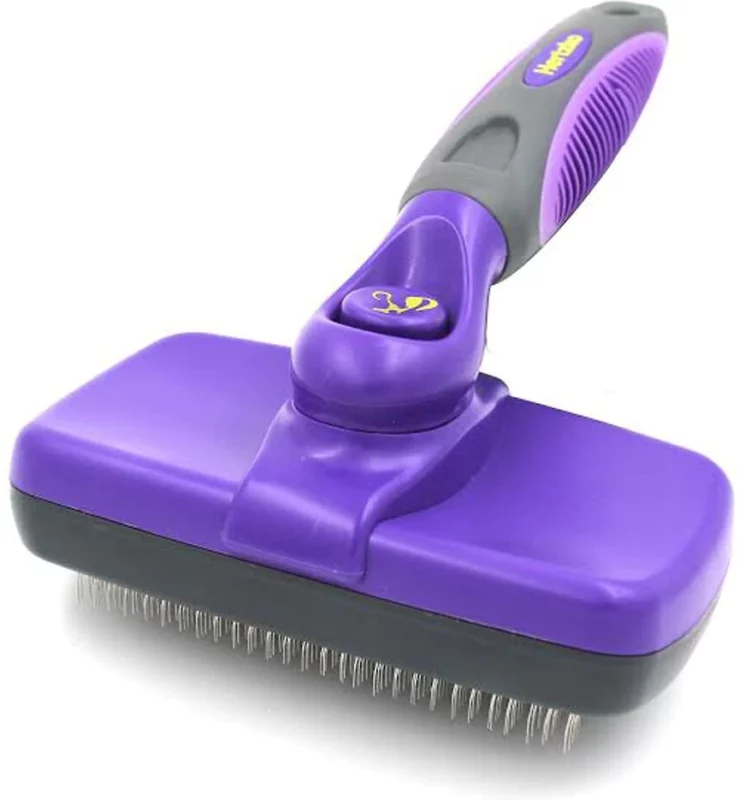 Your dog is part of the family, so you'll want to take him with you whenever you can. Whether you're walking in the neighborhood, hiking, or taking a road trip, the KONG H2O Stainless Steel Dog Water Bottle is the perfect way to carry fresh water for your furry friend.
Made of high-quality, food-grade material, this compact, 25-ounce bottle is available in several colors. It's easy to carry in your bag or on your wrist using the convenient attached strap.
It features a leak-proof, silica-gel seal ring plus lock key design to ensure that it doesn't leak at all.

If you have a pool or you're planning to take your dog boating, hiking, or camping near a body of water, you'll want to ensure that he's safe. The Outward Hound Dog Life Jacket is a high-performance dog flotation device designed with novice swimmers in mind.
It provides comfortable buoyancy and thermal insulation for chilly days and extra neck support to keep their head above water. If you need to retrieve your dog in an emergency, simply grab the device's top handles.