Pet Wellness Guides > 10 Instagram Famous Dogs You Should Be Following
10 Instagram Famous Dogs You Should Be Following
Posted: 05/02/2022 | BY: Erin Cain | Categories:
There's just something about dogs. Friendly. Lovable. And oh, so cute! There's a reason why these furry creatures are known as "man's best friend."
On Instagram, dogs have discovered a whole new way to win hearts. With owners posting creative, can't-resists posts, these dogs are quickly becoming famous!
If you're looking to make your heart melt, here are the biggest Instagram famous dogs you need to follow right now.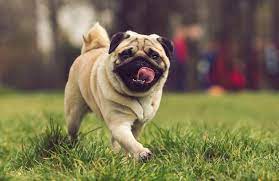 10 Instagram Famous Dogs You Should Be Following
Just where do you get started when it comes to finding the best dog Instagrams? Don't worry—we've done all the hard work for you. Here are the top social media dogs you need to add to your feed.
Looking for the most famous dog in the world? Jiff Pom is not only the most popular dog on Instagram, but he's also the most famous Instagram dog in the world.
This Pomeranian cutie has achieved widespread, mainstream commercial success. He even featured in the music video of Katy Perry's Dark Horse back in 2014.
Plus, he holds the world record for the fastest dog on two paws. Now that's talent!
From the most famous dog on Instagram to the second most famous cute dog, Doug the Pug boasts almost three million followers.
Based out of Nashville, Tennessee, he has his own New York Times best-seller and has met celebrities from Justin Bieber to Demi Lovato.
One of the world's first famous internet dogs, the Chiweenie dog Tuna, has garnered more than two million followers over the last few years.
He is a famous dog on Instagram because of his unique overbite and love of dressing up. This has led to a growing, fanatical following.
Perhaps the most famous Shina Inu in the world, Maru hails from Tokyo. Maruto launched his Instagram, under the guidance of his owner Shinjiro Ono, in the aftermath of Japan's 2011 earthquake to bring smiles to people's faces.
He's now a global Instagram phenomenon, featuring in multiple photo books, and continues to help people through the darkest of times.
The Bulldog Blogger is a photogenic pooch most people in the U.S. have never heard of. This is because he's Russia's very own doggy celebrity. Hailing from the far east of Siberia, in the town of Ussuriysk, this pooch commands a huge following in the eastern hemisphere.
Known mainly for his costumes, if you love a dog for his dress sense, this is the Instagram dog for you.
Marnie is the ultimate comeback story. An older dog adopted from a Connecticut shelter, Marnie became a star due to her tongue-out expression and her cute-as-a-button eyes.
Sadly, Marnie passed away in March 2020, but she's the perfect example of the importance of second chances.
Out of all the Instagram famous dogs, Maya is most certainly the fluffiest. With more than two million followers, you can watch her frolic in water fountains, eat human snacks, and even balance treats on her head.
If you love ridiculously fluffy doggies, Maya should be at the top of your feed.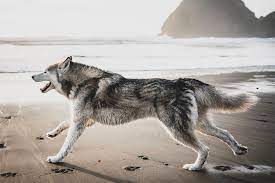 Loki is the most handsome boy, combining a mixture of husky, malamute, and arctic wolf. Together with his owner, Kelly Lund, Loki's Instagram is an adventure playground of outdoor excursions.
He's become so popular that he's been featured alongside brands like Chaco and Toyota. In fact, his owner has retired to manage Loki's Instagram full-time?
Harlow, Indiana, and Reese are a family of dogs belonging to Brittni Vega. There was also Sage, a miniature Dachshund, who sadly crossed the Rainbow Bridge in 2013.
Their Instagram documents the shenanigans of these three best friends. The family has become so popular that they've created their very own dog toy line and published a New York Times bestseller.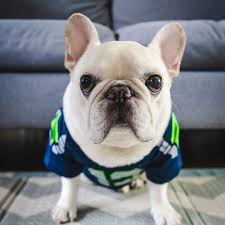 Manny was once a French bulldog bought by Jon Huang and Amber Chavez as a family pet. After posting his puppy pictures on Instagram, he became so much more.
Not only is he the most followed bulldog in the world, but Manny has also even become the face of Martha Stewart's PetSmart brand. Whether he's napping on the couch or partnering with State Farm, Manny delivers millions of smiles all over the world.
So Many Cute Dogs, So Little Time
You could easily spend hours browsing all of the Instagram famous dogs. But, if you look behind the Instagram curtain, you'll see these dogs are all happy and healthy because their owners take good care of them. They're afforded the best protection every single day of their lives.
Make sure your pet gets the same by contacting Pet Insurance Review for a free pet insurance quote right now.