Bringing home an 8 week old puppy is a time full of excitement, anticipation and, possibly, nerves. Even if you've had a puppy before, it's hard to know exactly what to expect with a new dog.
If you've raised a dog before, you know that there's a lot more that goes into puppy care than just playing and going for walks. So, what can you expect when you bring home your new best friend?

What do I need to have before I bring my puppy home?
You will want to have some basic supplies before bringing your 8 week old puppy home, like:
Crate (appropriate size for your dog)
Comfortable bedding (for inside the crate and possibly somewhere in the house)
A few chewy toys
Leash and collar/harness
ID tag
Puppy food
Stainless steel food and water bowls (stainless steel collects less bacteria than other materials)
You might also want to have a few other not-as-necessary items, such as:
Wire playpen to keep your puppy contained
Good cleaning products
Mat for underneath bowls
Puppy training pads
Small treats
Nail trimmer
Grooming brush
Dog shampoo
Waste bags and holder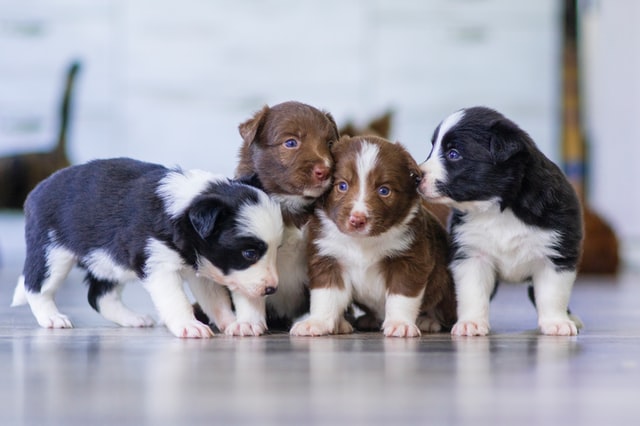 What do I need to DO before I bring my puppy home?
1. Puppy-proof your home
It's no secret that puppies are curious and tend to get into things around the house. You will want to check your house closely for anything your new pet might be able to get into, both to protect your things and to protect your 8 week old puppy.
Here are some things you'll want to consider doing:
Set up baby gates to keep your puppy out of especially dangerous areas, or areas where there are a lot of things you want to protect.
Hide cords and wires wherever possible to keep your puppy from chewing on them.
Store shoes, food, and other small or hazardous items in closed or out-of-reach areas (i.e. closets and shelves).
Establish an enclosed space where your puppy can play freely without any hazards. This will help keep you from having to constantly redirect your puppy, and it will help keep your puppy safe while letting her energy out.
Remove any plants that may be toxic to your puppy. The ASPCA has an extensive list of poisonous plants here. Even if your plants do not appear on this list, you may want to move them out of reach, at least for awhile, to keep your puppy from chewing them.
2. Find a veterinarian that you trust
A veterinarian is a must for any pet owner. During the first few weeks and months of having your 8 week old puppy you'll be in and out of the vet's office with check-ups and vaccinations. Throughout your dog's life, she will go to the vet for check-ups at least once a year, along with visits for illness or injury.
Put in the time and research to find a local veterinarian that you like. Other pet owners are often a great resource for finding a good vet in your area.
3. Build a team
Raising a puppy is rarely a one-person job. Think about who in your life you can turn to for a helping hand when your 8 week old puppy comes home. If you work outside the home, you will want to arrange someone who can come to let your puppy outside to go to the bathroom, feed him, and preferably let out some energy while you're away.
Should you travel, you'll need someone your dog can stay with while you're out-of-town. Ask have family or friends nearby who can help, or find a reputable dog walker, babysitter, or boarder to care for your pup while you are gone.
Make sure everyone in your house is on the same team as well. Ensure that you agree on everyone's responsibilities ahead of time. It's best that there are no surprises when it comes to things like who is going on the morning walk or doing the nighttime feeding routine.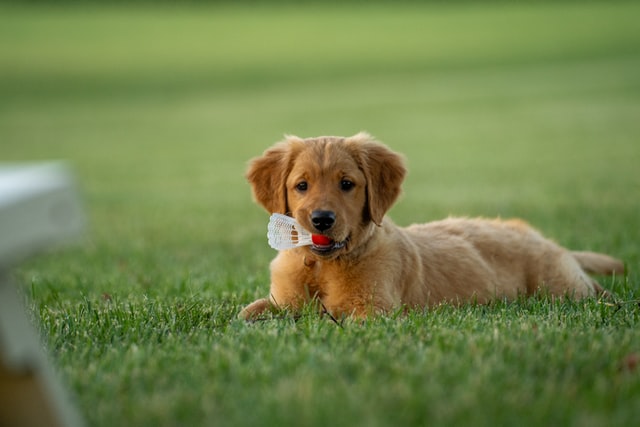 What do I need to KNOW before I bring my puppy home?
1. Patience is key
Whether it's the fourth time you're getting out of bed to take them out that night or you just found your brand new sneakers torn apart, patience is important when raising a puppy. They're discovering the big, wide world for the first time and need your help daily to stay safe while exploring.
Make sure to keep your patience and sense-of-humor close at heart as you develop a life-long bond with your new puppy.
2. Expect the unexpected
One thing you can count on when you bring home your 8 week old puppy is that you're in for a whole lot of surprises. Most of those surprises will be welcome, but it's also important to plan ahead for unexpected health issues.
Puppies are notorious for eating things that they shouldn't or playing too hard and causing injury. While you don't know what your pet's health will bring, medical insurance for pets is a great way to help protect your best friend's future and being responsible with your finances so you can focus on your pet.
The tools provided by Pet Insurance Review are a great way to find the right insurance policy for you and your pet. Just tell us a bit about your pet, select the type of coverage you need and get a variety of quotes from various companies with reviews from other pet owners.
Even if you've already been raising your puppy for a few months, it's a good idea to look into your options. You want your best friend to grow up by your side and stay healthy for a long time, and medical insurance can help protect that future.
With so many unexpected factors, it would be impossible to cover them all in one article. Below, we have provided a list of potential questions a new puppy owner may have along with some links that provide helpful resources:
Am I punishing my puppy by putting her in a crate?
Does my puppy need a schedule?
What is a good feeding schedule for an 8 week old puppy?
What type of food should I feed my puppy?
How do I care for a puppy? (Some other helpful resources can be found here and here.)
3. It's all so worth it!
Somewhere between leash training and socialization classes, you'll realize that your life has changed since you brought home your furry sidekick. Old routines have been abandoned and new ones adopted. Maybe you're even getting outside more and meeting new friends.
No matter what, your life will change when you bring home a puppy. The joy—and chaos—you experience will be worth it, and you'll have a loyal best friend who will be your side through all of life's adventures.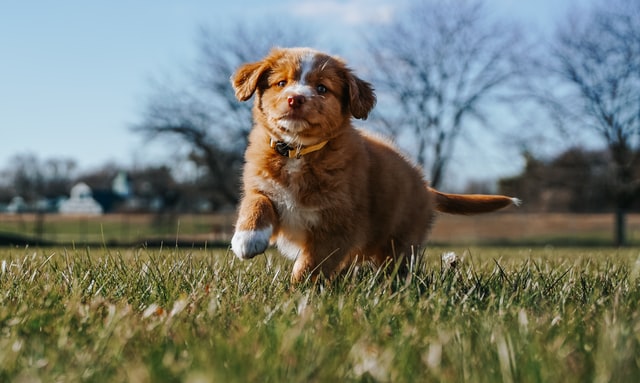 Don't forget to protect your puppy from the start!
Pet owners save millions of dollars every year with pet insurance. The sooner you start your puppy's pet insurance plan, the more the plan will cover as your puppy grows and gets into accidents or emergencies.
Pet Insurance Review recommends that every great owner-pup relationship begins with pet insurance, so you and your puppy can grow into lifelong friends for years to come. Get a free quote for puppy insurance, and start protecting your new addition today.
Resources
Disclaimer
The information contained on this blog is intended for informational and educational purposes only and should not be construed as medical advice. It is not a substitute for professional veterinary care. Always consult with your veterinarian before making any changes to your pet's health care or treatment plan.
The authors of this blog are not veterinarians and do not claim to be experts in pet health. The information provided here is based on our own experiences and research, as well as information from reputable sources. However, we cannot guarantee the accuracy or completeness of this information.
We encourage you to do your own research and consult with your veterinarian before making any decisions about your pet's health.